On 16 June 2019, the Nepal Disaster Resilient Network (NDR Net) – a national-level network of NGOs was formally announced at the daylong national meeting of Local Humanitarian Organizations (LHOs) at Sauraha, Chitwan in Nepal. The one-of-its-kind collaborative network based initially on a volunteer membership basis has been conceptualized to strengthen "DRM-focused network organizations of LHOs at the national level for knowledge building and knowledge management."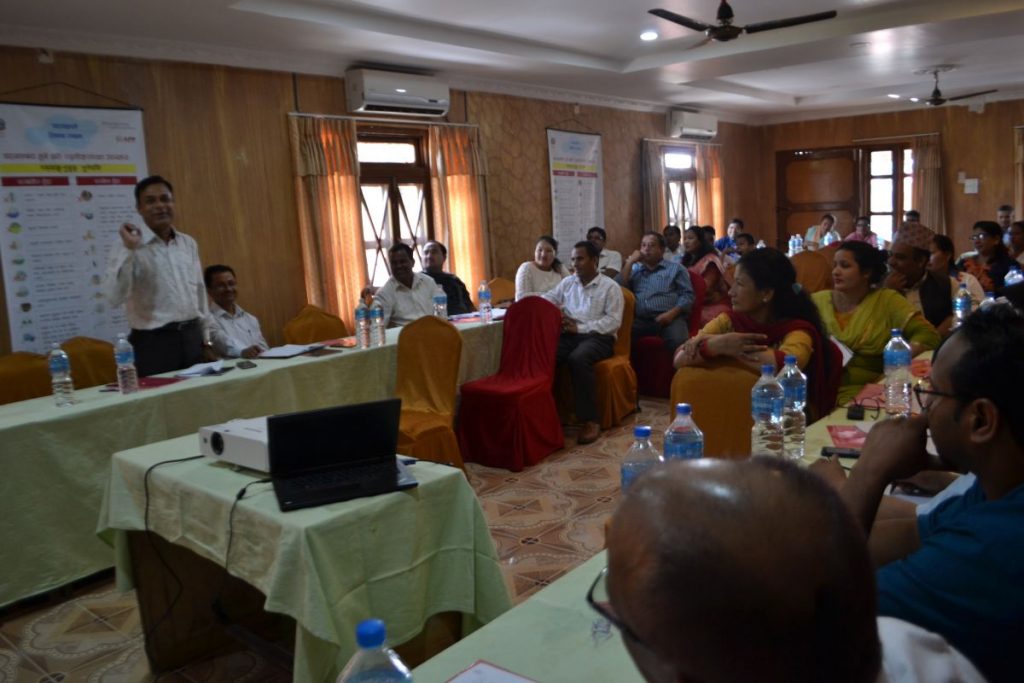 Mr. Bhim Dhungana, Mayor of Nilkantha municipality, also part of the NPP steering committee, inaugurated the meeting. While sharing progress and challenges of the local government towards disaster resilient development, he also highlighted that his municipality is ahead of others in making local policies and plans relevant to DRM and allocating resources for its implementation. Recently, Nilkantha municipality has taken numerous initiatives to develop Emergency Preparedness and Response Plan (EPRP) under the ambit of the Asian Preparedness Partnership (APP).
Mr. Bednidhi Khanal, Under Secretary from the Ministry of Home Affairs (MoHA) presented current policy and program initiatives of the federal government and structural arrangements in place at provincial, district, and local levels for effective coordination, mobilization, and enforcement during emergencies. 48 participants were in attendance including representatives from academia, media, the private sector, and the local government.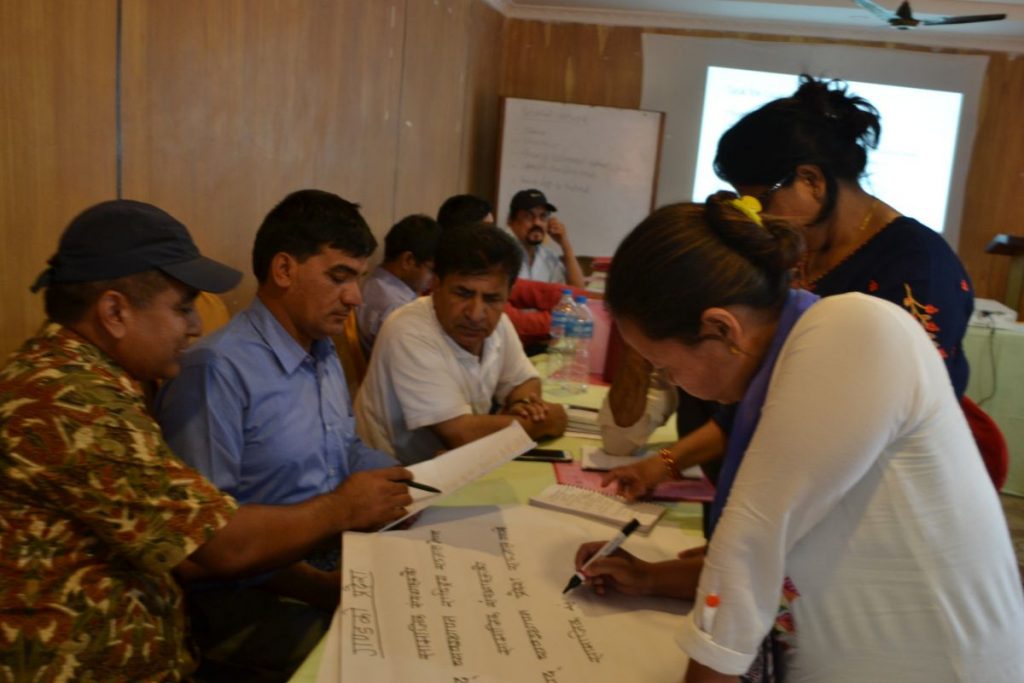 As widely accepted, local humanitarian organizations and actors are often the first responders and sometimes the only responders when a disaster unfolds. Since last year, Nepal Preparedness Partnership (NPP) partners have been working to establish a strong network both at the province and national levels as became evident in one of the findings and recommendations of the baseline assessment conducted in 2017 in the thirty most disaster-prone districts of the country. This was also echoed during the LHO convening in December 2018, when they unanimously suggested the benefits of establishing a province-wide network of LHOs as part of NPP training and interventions. This facilitation by NPP would not only systematically strengthen local institutions in Nepal but also increase
● local, province, and national levels of cooperation and dialog between at-risk communities for risk reduction, preparedness for response and recovery and
● ensure the sustainability of the partnership by commitment, ownership, and investment by the stakeholders
The NDR-Net has put in place a seven (7) member executive committee (EC) representing one member from each of the 7 provinces while also ensuring representation from at least three (3) female members. The NDR-Net would strive to play a catalyst role in raising the technical capacity of its province members in disaster reduction with a specific emphasis on preparing communities and institutions for emergency response.