The Cambodia Humanitarian Forum (CHF), also part of the Preparedness Partnership of Cambodia (PPC) convened the 'Annual Review Workshop' for this year on 14 June 2019. With 70 participants from CHF steering committee, CHF members, representatives from National Committee on Disaster Management (NCDM), Provincial Committee on Disaster Management (PCDMs), Federation of Associations for SMEs of Cambodia (FASMEC), ADPC, Humanitarian Response Forum (HRF) and JAG in attendance, Mr. Kep Kannaro, Executive Director of PADEK and Chairman of CHF presented the road ahead for CHF.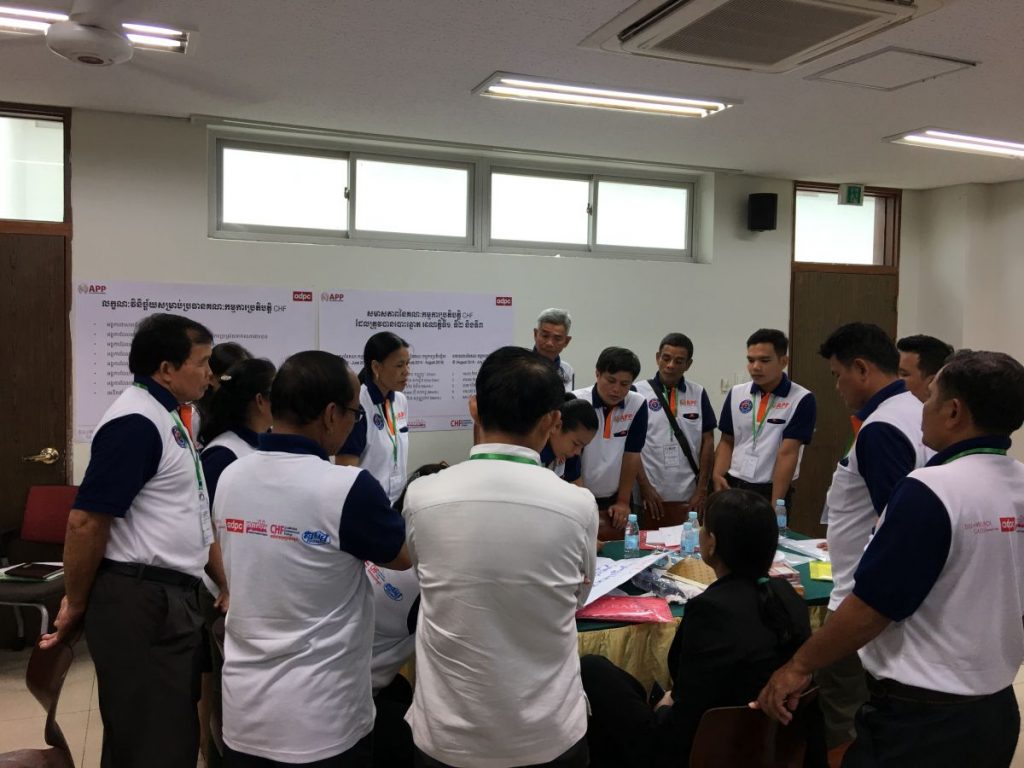 Recognized internationally from the time of its creation in 2012, CHF has come a long way towards disaster preparedness in Cambodia with funding support from USAID for 3 phases (2012-17) and subsequent funding support from BMGF for APP Phase I (2016-19). As of 2019, 73 LNGOs are active members of CHF. It joined the development of ASEAN Framework (AADMER) to give recognition to local NGOs present in the country. The Annual review workshop had been convened for specific purposes of electing the new CHF steering committee chairman and members and deliberate on the way forward, key achievements, good practices, challenges and synergies with the next 3-year plan of PPC (2019-20122).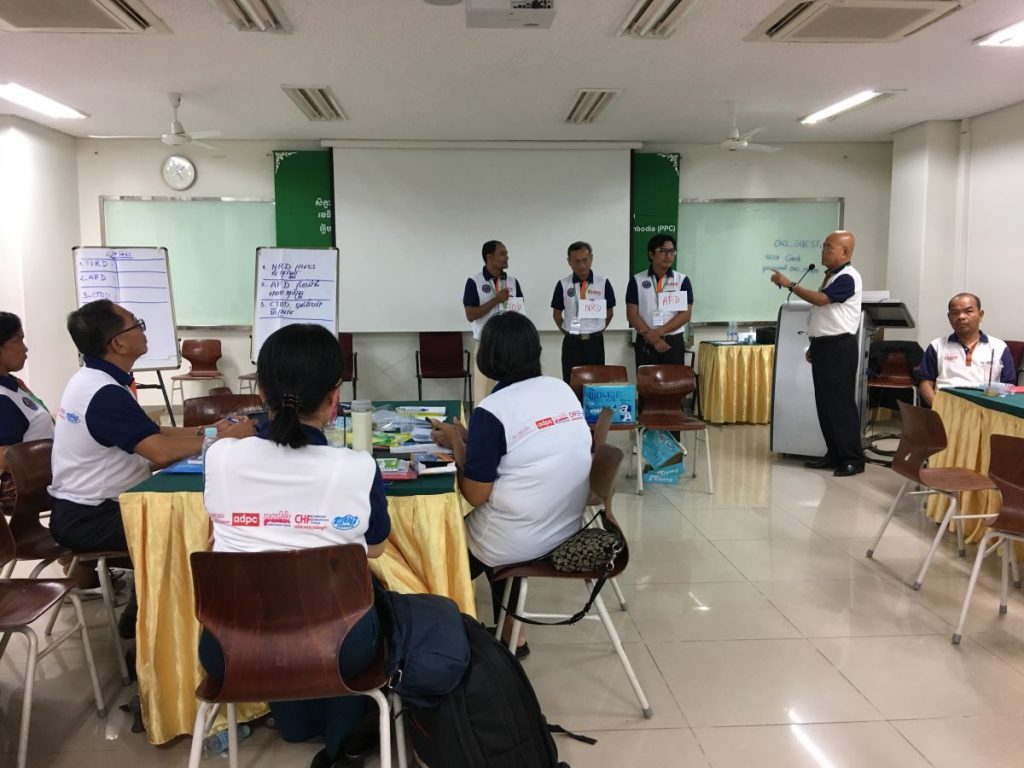 So far, around 600 people countrywide have been capacitated CHF members with assessment and simulation techniques, while also deploying them to the Safe Evacuation Center Assessment in their respective provinces led by NCDM. CHF has also established Village Volunteers to Response (V2Rs) to assist in emergency response amongst many notable achievements over the years, as elaborated by Mr. Phoeuk Sok, Program Manager in ADPC.
With the voting of the new Chairman, Mr. Kep Kannaro, Executive Director of PADEK and Chairman of CHF handed over roles and responsibilities to the new Chairman of CHF- Mr. Sam Sovann, the Executive Director of Northeastern Rural Development (NRD) based in Kratie province.
New Chairman and members of CHF have been elected for the next 3-year mandate (1 July 2019- 30 June 2022)
Mr. Pheouk Sok presented the next plan of PPC under the proposed second phase of APP (2019-2022), "This plan is the joint planning of PPC (CHF, NCDM, and FASMEC). The Plan is based on six dimensions of localization namely 1) Stakeholder Coordination; 2) Knowledge sharing and communication; 3) Policy enablers; 4) Capacity Development; 5) Sustainability; 6) Innovation."
H.E. Nhek Bunrith, Deputy Secretary General of NCDM commended PPC's work helping vulnerable and disaster affected communities so that they are better prepared for, respond to and recover from natural disasters. Mr. Kannaro requested all CHF members to continue their work with the new and existing members of CHF Steering Committee so as to serve the vulnerable communities in disaster preparedness and response.