International Day for Disaster Risk Reduction (IDDRR) commenced with the theme 'Early Warning and Early Action for All: Leave No One Behind' this year. Stakeholders across Sri Lanka marked the day with an event that served as a platform for leading local and foreign experts and academics in disaster management and other key sectors. The session served as an opportunity for these actors to share their views and experiences on the importance of designing multi-hazard, end-to-end, early-warning systems (EWS). There was a unified people-centered focus that would empower them to act on time and in an appropriate manner to reduce potential harm. The Disaster Management Centre and the Government of Sri Lanka organized the event in association with the United Nations Office for Disaster Risk Reduction (UNDRR), the University of Huddersfield, the Asian Disaster Preparedness Center (ADPC), the United Nations Development Programme (UNDP), and News 1st. The Sri Lanka Preparedness Partnership (SLPP) – the national chapter of the Asian Preparedness Partnership (APP) in Sri Lanka – was a key partner in organizing the event.
The hybrid event was held at the Cinnamon Lakeside Hotel in Colombo with speakers from Sri Lanka, Thailand, and India. The dialogue centered on Target G of the Sendai Framework: 'substantially increasing the availability of, and access to, multi-hazard early warning systems and disaster-risk information and assessments to people by 2030'. The Honorable Premitha Bandara Tennakoon, Sri Lanka's State Minister of Defence, served as the chief guest.  He explained that the enormous outlay in response to disaster relief and resettlement stresses the need to look forward and plan for risk reduction. "The Disaster Management Centre (DMC) has spent over 65 billion Sri Lankan Rupee (LKR) between 2016 to 2022 for disaster relief and resettlement in the Colombo region alone." He commended the nation's progress while indicating the path toward resilience, "The early warning must trigger early actions that are well prepared and tested".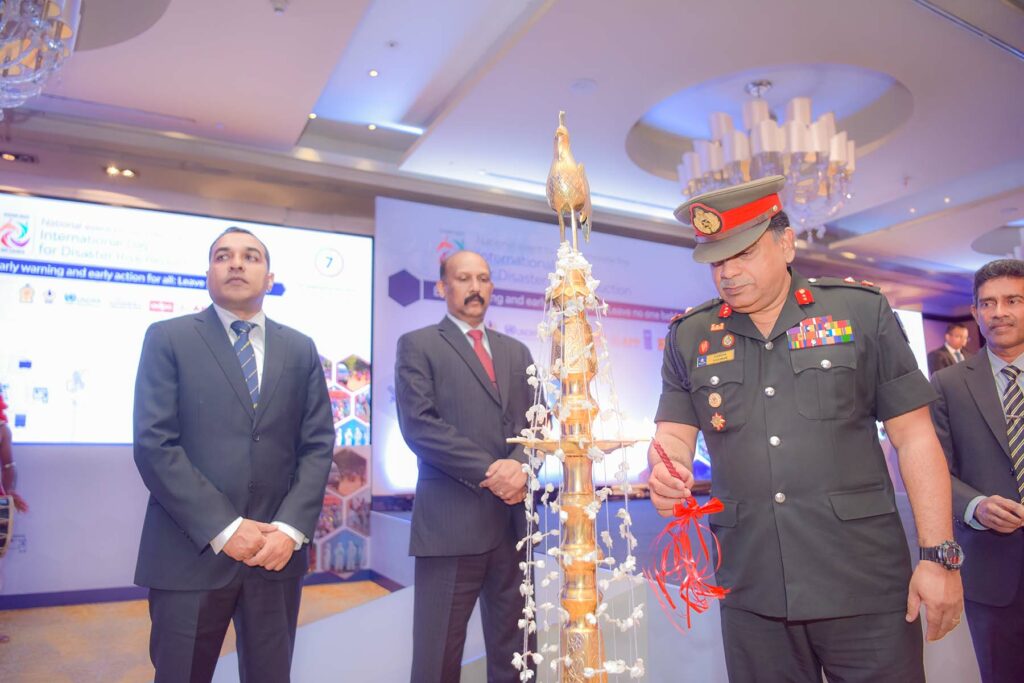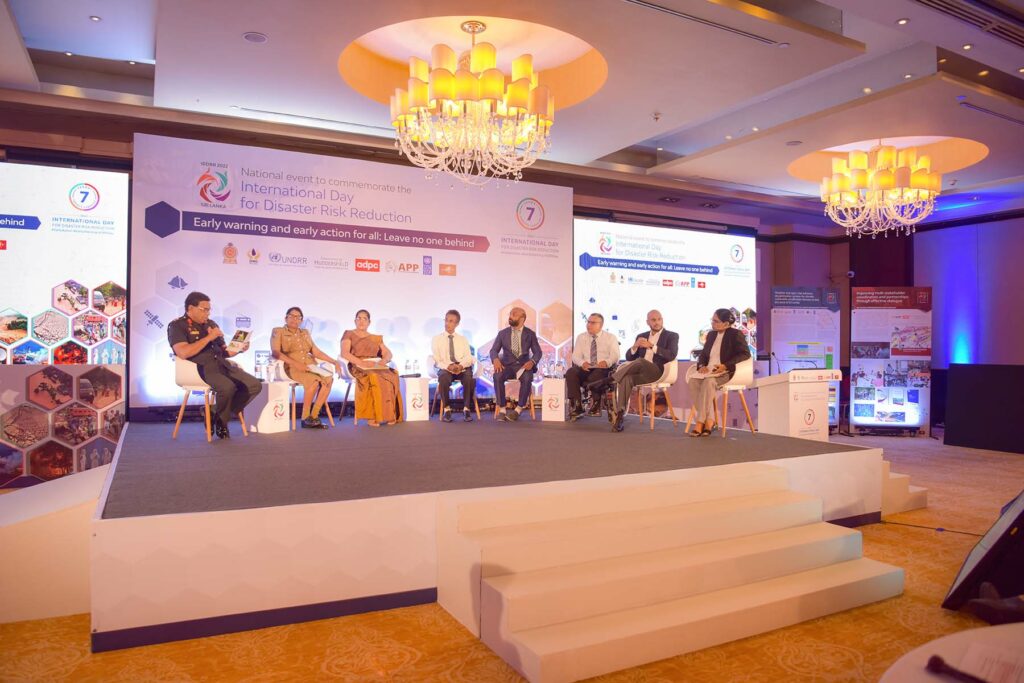 General G.D.H. Kamal Gunaratne (Retd), Secretary, Ministry of Defence, Sri Lanka, was the guest of honor at the event. He elaborated on the significance of IDDRR, "October 13 is a day to remind the entire world that disaster risk is not only climate-based but also man-made. It also provides an advocacy platform to highlight best practices and examples of international cooperation that have a positive impact on the lives of people who live in disaster-prone parts of the world." He connected such efforts to collective global action, "This day emphasizes that international cooperation with developing countries needs to be substantially enhanced through adequate and sustainable support to complement national actions." General Gunaratne emphasized that EWS must go beyond identifying incoming hazards, "The system must also ensure that at-risk populations and sectors receive the alert, understand it, and, most importantly, act on it."
There were 432 reported disaster events worldwide in 2021 with accumulated economic damage of USD 252 billion. Major General (Retd) Sudantha Ranasinghe, Director General Disaster Management Centre, Sri Lanka, emphasized that Sri Lanka's vulnerability calls for more inclusive solutions, "Leaving no one behind under the protocol of early warning and early action requires the transformation of deep-rooted traditional systems of economic, social and political governance and business models, to people friendly, flexible, new approaches."
Approximately half of the population lives along with west, southwest, and southern coastal belts where sea level rise, storm surges, and coastal are the greatest. Maj. Gen. Ranasinghe connected this scenario with Target G of the Sendai Framework, "Early warning will certainly ensure sustainable development including food security, security of power and energy, education and health rights, and effective public administration."

Global initiatives are only as effective as national recognition, unity, and action for disaster resilience. In this IDDRR, stakeholders across Sri Lanka proved their dedication and determination to build systems that mitigate the impacts of disaster.
Cover photo by Andrey Pozharskiy/shutterstock.com