Disasters & Impact
The ebb and flow of seasonal water levels sustain Cambodian life. Generations of fishermen use their knowledge of the shifting tides and the aquatic migration patterns to significantly contribute to the economic stability and food security of their communities. Fisheries in the lower Mekong Basin transport approximately 4.4 million tons of goods annually, accounting for more than 18% of the national gross domestic product (GDP).
Cambodians have built their livelihoods around the Mekong basin with about 80% of the country residing in the basin. 17 million people depend on the basin's fertile lands and waters for income and sustenance. Recent increases in the severity and frequency of monsoon flooding make living along the Mekong uncertain and insecure. Communities struggle to endure the unexpected surges and subsequent destruction of farmlands and infrastructure. Fishing communities are hit especially hard by uncontrolled flooding. Fishing yields have drastically declined due to lengthy periods of drought broken up by floods. For instance, volume of aquaculture decreased by 8.5% between 2020 – 2021.
Floods accounted for more than 45% of all disaster events in Cambodia between 1980 and 2020. The country has become inured to monsoon rain, waterlogged fields, and stranded villages. Recent flood events have affected livelihoods in over three-fourths of Cambodian provinces. These catastrophes are now more severe and sporatic. In 2017, for example, flood damages to property and human life were over twice as high as in 2016. Moreover, tropical typhoons cause flooding, which often creates a more devastating aftermath than the storms themselves.
The cascading and complex nature of natural disasters demands comprehensive solutions that prepare communities for all stages of future disasters. Relevant guidelines that designate systems and harness the potential disaster risk management (DRM) actors turn the tides towards building a nation that is resilient against unforeseen catastrophes.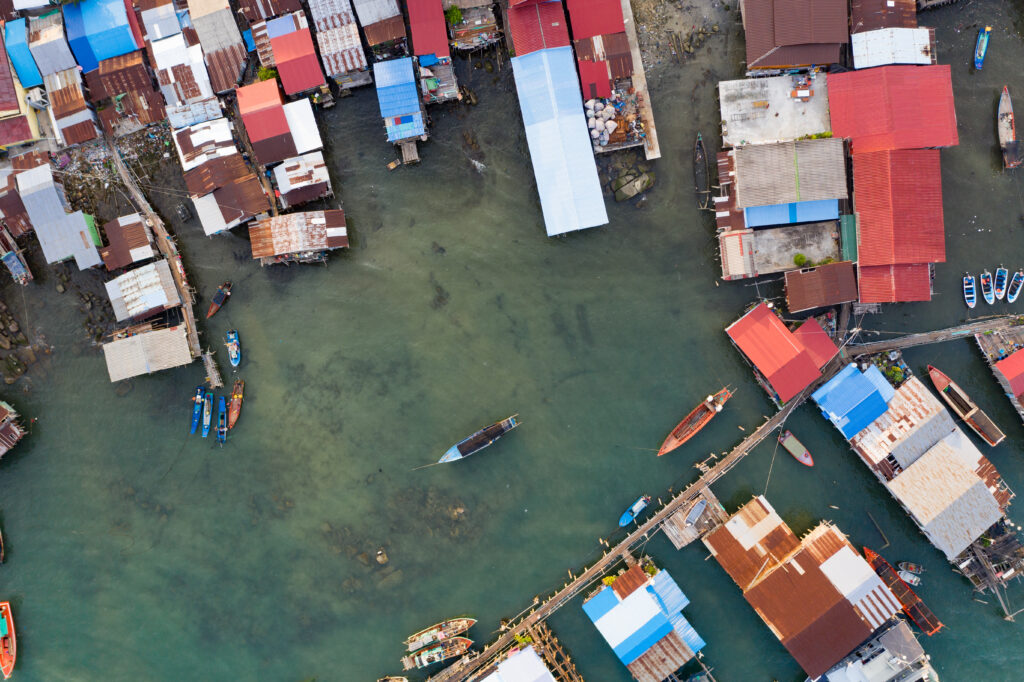 Expand, Engage & Empower a Multistakeholder System
The Mekong river stretches across five countries and 70 million people. Its reach tells a story as rich as the soil along the basin, transforming food insecurity into economic development in the region. Asia's rice bowl owes its title to the nutrient-rich sediment carried downriver by the Mekong during the rainy season. More than half the sediment in central Cambodia comes from China. The river basin is the largest inland fishery in the world and accounts for almost one-fourth of the world's freshwater catch, estimated to be worth more than USD 3 billion annually. Everyday life is just as diverse across the river. There are villages floating, farmers harvesting, fishermen casting nets, markets drifting, and traders exchanging goods across its 4,350 kilometers. Climate change threatens to change this narrative with flood risk and potential damages across the Mekong basin expected to increase by 5 to 10 times relative to 2008 by 2040. 
Preparedness Partnership of Cambodia (PPC)
The Preparedness Partnership of Cambodia (PPC) brought together relevant stakeholders to coordinate, update, and expand the potential of existing strategies. It started bridging the gap between the National Committee for Disaster Management (NCDM), relevant civil society organizations (CSO), and the private sector. The partnership organized workshops focusing on knowledge sharing and capacity building as well as promoting the APP model in 2018. Government officals and members of civil society discuess strategies to bridge institutional gaps, especially at the local level where civilians are more isolated and vulnerable to flooding. Additionally, the Federation of Associations for Small and Medium Enterprises of Cambodia (FASMEC), PPC's private sector partner, also integrated disaster preparation into its planning through the partnership. Disaster-resilient business sectors are essential to Cambodia's economy with micro, small, and medium enterprises (MSMEs) making up 90% of all enterprises and more than half the GDP. FASMEC's engagement was evident within a year of cooperation. Their members had incorporated institutionalized capacity building, awareness raising, knowledge sharing, and stakeholder coordination into their business framework by 2019. 
The magnified effects of disaster events have motivated actors to acknowledge the need for resilience. However, change can only begin when priorities become policy. NCDM outlines disaster-specific plans such as the Flood Preparedness Plan under the overall National Contingency Plan (NCP). The main objective of this plan is to ensure that flood-affected provinces have adequate capacity to manage and respond effectively to disasters, especially in the most vulnerable households. These plans need to be updated with the transforming andscape, but they remained stagnant due to a lack of planning capacity and financial resources. PPC was able to mobilize partners from all sectors to revise the scope of the plan and recruit experts to update and expand its prospects. The planning and input process was supported by several stakeholders, including international non-governmental organizations (INGOs), local NGOs, United Nations (UN) agencies, and FASMEC representatives.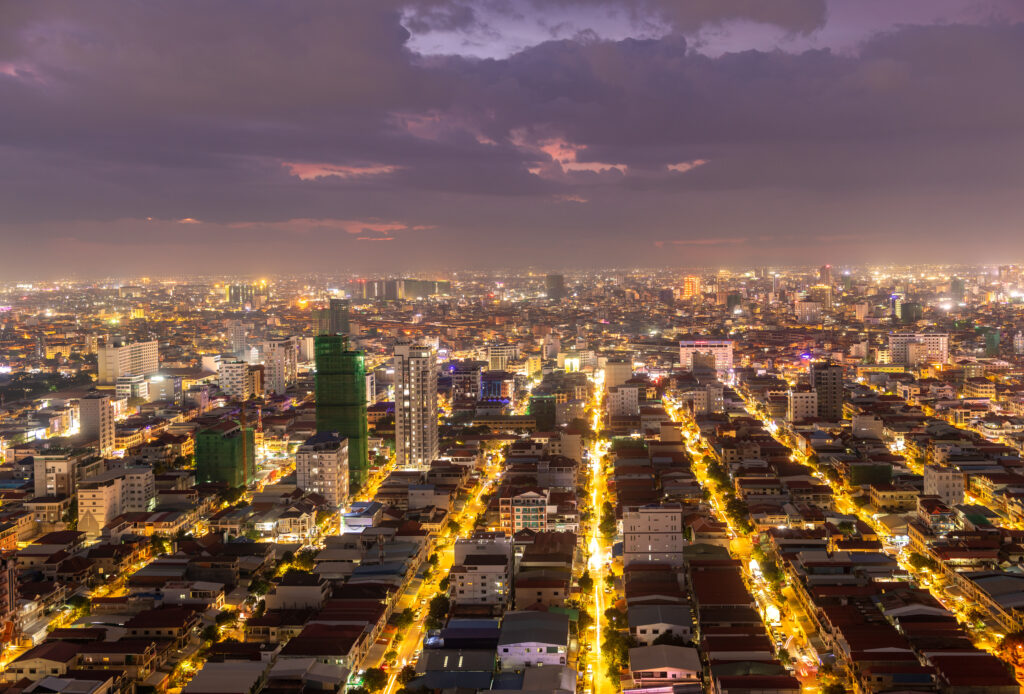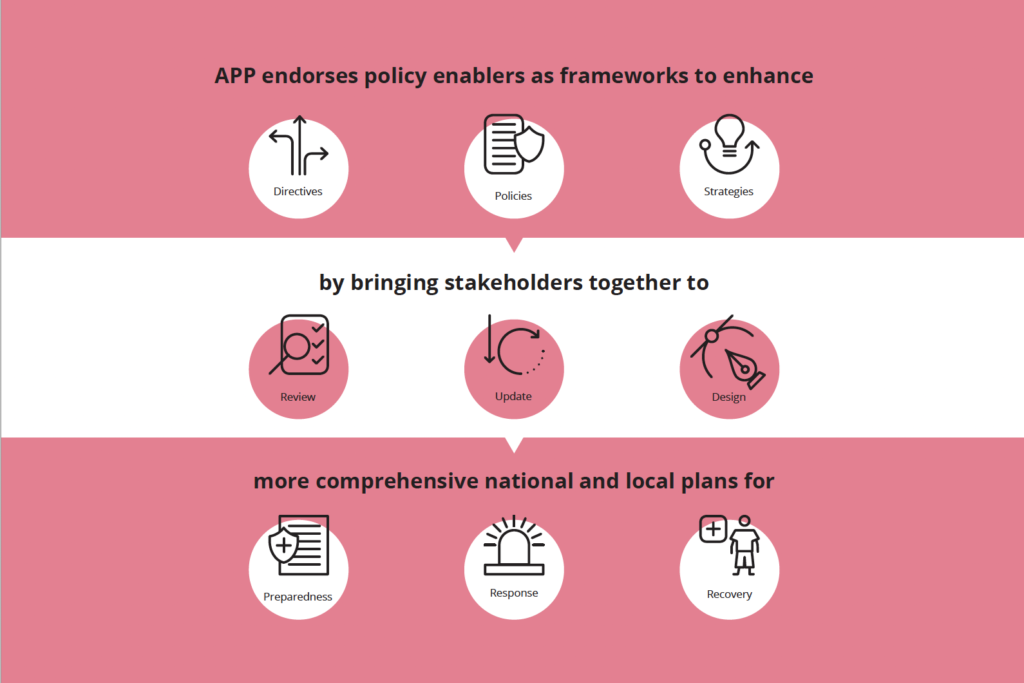 The 2021 update of the National Contingency's Flood Preparedness Plan is a testament to the integrated effort of all sectors catalyzed by PPC. FASMEC's contributions to the plan signified the first time a private sector network has defined its role and responsibility during a disaster event under a national policy. The association provided insights and planning to support MSMEs. They also identified key businesses that required support against disaster events. Updating the Flood Preparedness Plan has unlocked the potential for cooperation when outlining preparedness and response plans. Such concerted efforts have set the groundwork for sustainable updating mechanisms on a yearly basis. It underlined the importance of partnerships to consolidate effective and extensive planning with potential disasters in mind. 
Cover photo by carol moir@shutterstock.com