Myanmar Preparedness Partnership (MPP) – the national multi-stakeholder platform part of APP has been implementing priority interventions identified through a baseline study and MPP roadmap process with support from ADPC.
The 3rd APP Regional Steering Committee (APPRSC) meeting held in Kathmandu, Nepal saw MPP taking over the role of Co-Chair for 2019 to support efforts in achieving APP's vision for 2030. With additional support from USAID's Office of U.S. Foreign Disaster Assistance (USAID/OFDA), under a 'Program for Strengthening Preparedness for Emergency Response through Multi-Stakeholder Cooperation in Myanmar' (September 2018 – September 2019), MPP initiatives are expected to be leveraged and scaled-up by building on the activities carried out in the past year.

To assist with this task, ADPC travelled to Nay Pyi Taw, Myanmar on 17th December 2018 to provide their support to member organizations in planning future strategies.
Meeting with civil society organizations and private sector networks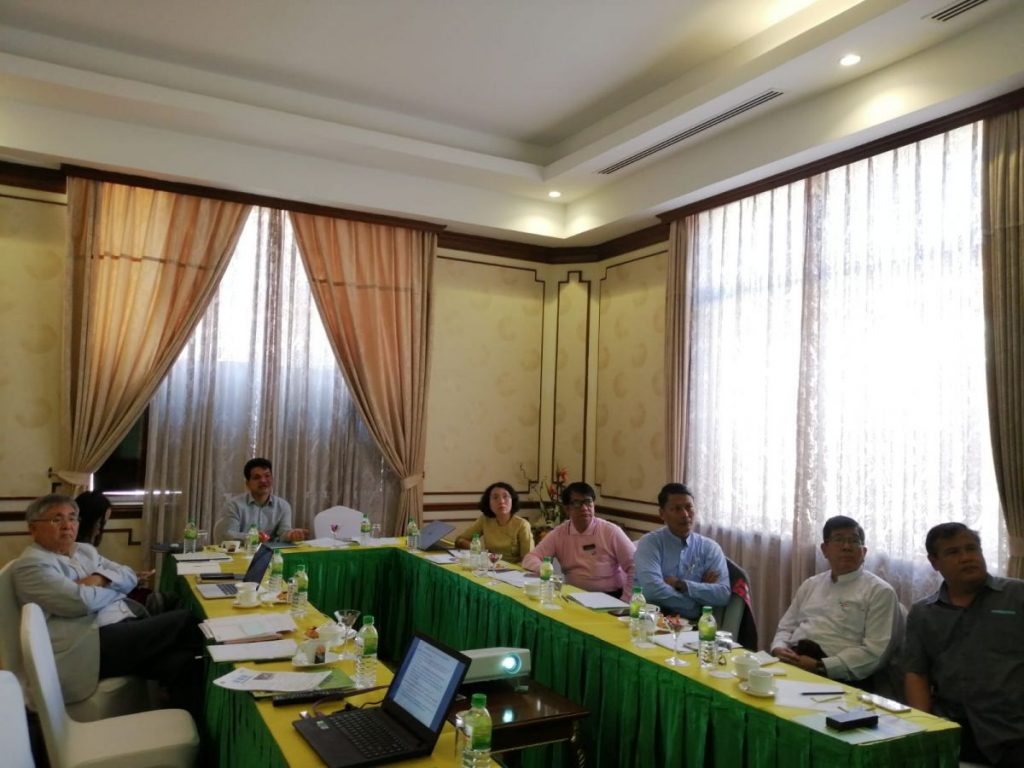 ADPC met with partners – Department of Disaster Management (DDM), Myanmar NGO Consortium for Preparedness and Response (MNGO CPR) and Myanmar Private Disaster Preparedness (MPD) network to clarify activities for the upcoming year and identify how these will contribute towards APP's 2030 vision. Explaining that "APP is not a project, but a partnership!" Mr. Sisira Madurapperuma, Director, ADPC maintained that ongoing MPP activities will continue to lay emphasis on localization efforts through activities implemented at the sub-national level in the country.
Ms. Mio Kato, iPrepare Business Facility Manger from ADPC detailed out new potential topics for capacity building of partners in 2019 to support business continuity and resilience after a disaster, with special attention towards knowledge sharing through an improved online platform that is both informative and user-friendly. To ease facilitation of the proposed activities, MPP will plan out further discussions with senior-level officials, which will focus on multi-stakeholder emergency response, inter-agency contingency planning process and SME resilience. Moreover, MPP also plans to conduct an evaluation of its training programs in the 8 districts to assess their effectiveness and further areas for improvement.
Mr. Martin Pun, Chairperson, Myanmar Private Sector Disaster Preparedness (MPD) Network also informed about policy mechanisms in place for allocating 3% of future investments towards CSR, but in the absence of a monitoring platform, it is difficult to track if investors are indeed following through.

Meeting with the Union Minister for Social Welfare, Relief and Resettlement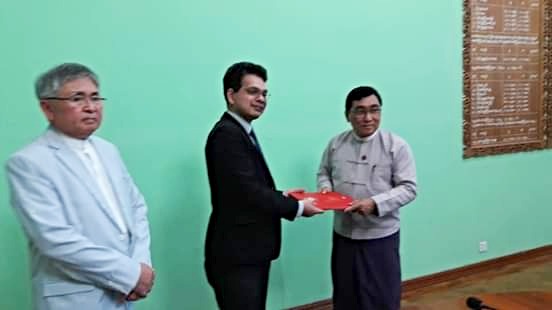 The meeting with CSO partners was followed by an opportunity for stakeholders from the different sectors to engage with the Union Minister for Social Welfare, Relief and Resettlement, Professor Win Myat Aye. While the Minister was informed of APP and MPP initiatives and the co-chairship role of Myanmar government in APP, the private sector and CSO partners briefed their engagement in MPP and potential of MPP in enhancing disaster preparedness in the country. The Minister appreciated the multi-sector partnership in disaster management via a platform like MPP and encouraged the active participation of the ministry in the upcoming 4th APP Regional Steering Committee meeting.