The fifth meeting of the Regional Technical Working Group on Inclusive Approaches in Localization (RTWG-IAL) took place on 29 September 2021. The meeting was the first session after the course on 'Regional Pilot Training on Rights-based and Inclusive Approaches in Early Warning, Evacuation and Camp Management'. The meeting witnessed the participation of members for the RTWG-IAL and country managers from the Asian Preparedness Partnership (APP) and APP+ countries, and representatives from the APP and Asian Disaster Preparedness Center (ADPC). 
The session provided an opportunity for members of the working group to discuss the second round of the regional training and the possibility of expanding the training to other countries. The other objectives of the meeting included finalizing other important deliverables and outputs, discussing the modalities for the second round of regional training, and sharing the work plans for the upcoming year. Mr. Kosal Srei, Executive Director, Partnership for Development of Kampuchea (PADEK), served as the chair for the virtual meeting.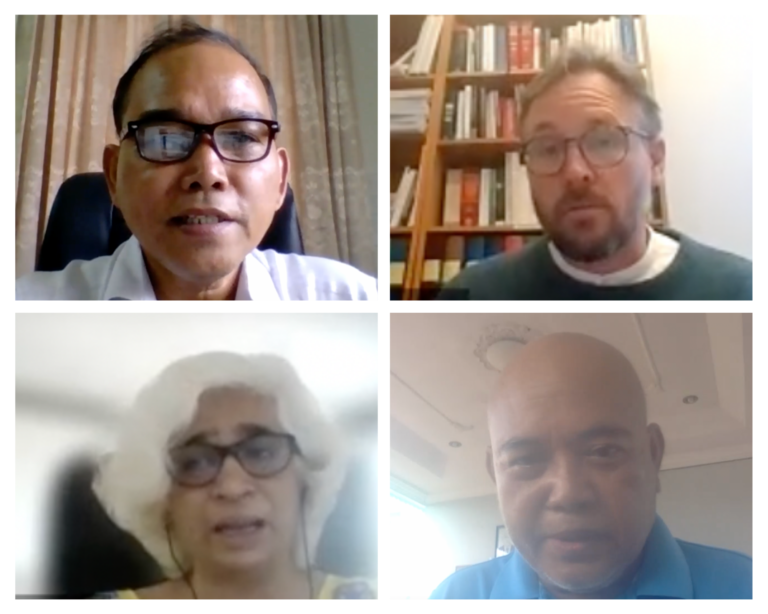 Ms. Shalini Kanwar, APP Program Lead, welcomed the participants and provided updates on the APP's planned activities and ongoing initiatives. She also welcomed the participants to join the 16th Meeting of the Regional Consultative Committee (RCC) where Dr. Matthew Scott Senior Researcher, Team Leader of the Raoul Wallenberg Institute (RWI), Sweden, would be presenting on gender-inclusive and right-based approaches for resilient development at the local level. 
Ms. Kanwar encouraged participants to register for the APP's upcoming webinar – Leave No One Behind. Her presentation was followed by Dr. Scott who detailed the way forward for the second regional training session. His presentation covered updates on the regional training, the possibility of moving from regional to national training with a focus on sustainability, the progress of the insights report based on the pilot regional working groups, and the compilation of case studies. His presentation led to a discussion of the best way forward with conducting the next regional training session. 
Mr. Srei wrapped the meeting with a summary of the key points. Ms. Kanwar provided the closing remarks and reiterated the importance of establishing how they would carry out the second training session by the next meeting. 
Cover Photo by Freepik.