One out of every four persons in Sri Lanka is employed by the agricultural sector. Given the impact of COVID on micro, small, and medium-sized enterprises (MSMEs), the Ceylon Chamber of Commerce in collaboration with Anuradhaura Chamber of Commerce, Industry & Agriculture, Puththlam District Chamber of Commerce, Janathakshan Gte. Ltd, and the Asian Disaster Preparedness Center (ADPC) organized a workshop on Training on Business Continuity Management (BCM) for micro, small, and medium entrepreneurs. The session primarily focused on the agro-based industry in the Anuradhapura and Puththalam districts.
The event was conceptualized given that MSMEs are one of the highly vulnerable demographics by natural disaster and they are a pertinent part of the national economy. Moreover, these businesses have fewer financial and technical resources while disaster events also disrupt the communities in which they conduct business which makes continuity difficult.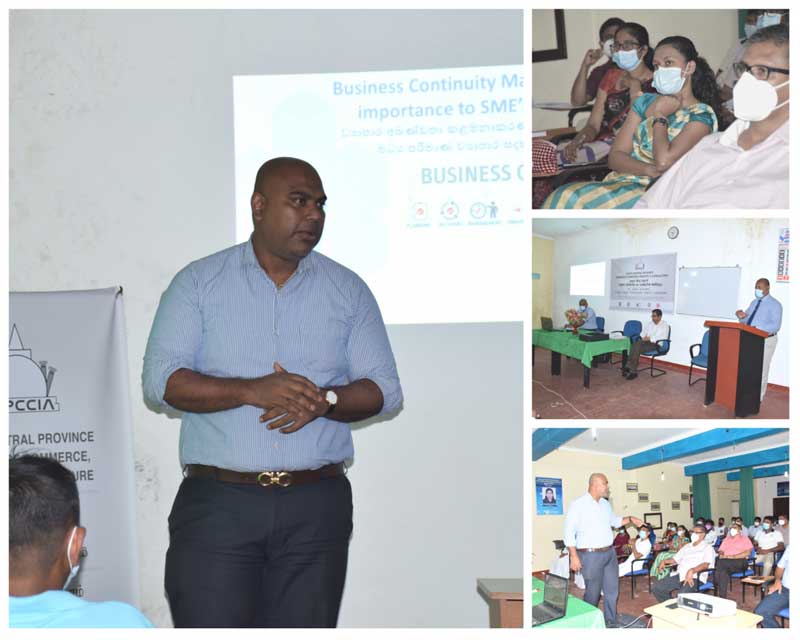 The Sri Lanka Preparedness Partnership (SLPP) recognized the need to incorporate resilience into MSME. The partnership continues to work with the group to parts of an initiative to sensitize them on BCM and to build their capacities to adopt BCM practices in order to make them better prepared to cope with the adverse impacts of natural disasters. These workshops were initially held in the Hambantota district in October of last year.
The purpose of the training programs was to enable MSMEs in selected districts to understand the importance of BCM. The program also aims to learn a practical tool kit to help them redesign their business model due to challenges in the external environment. The specific objectives are included providing an understanding of the key concepts and models on BCM, exemplifying how an SME can better strategize their business using case studies, and identifying methods in which an SME can ensure their business is managed well from a financial, operational, human resource and marketing perspective. The event witnessed 34 and 47 MSME holders from the Anuradhapura and Puththalam districts respectively.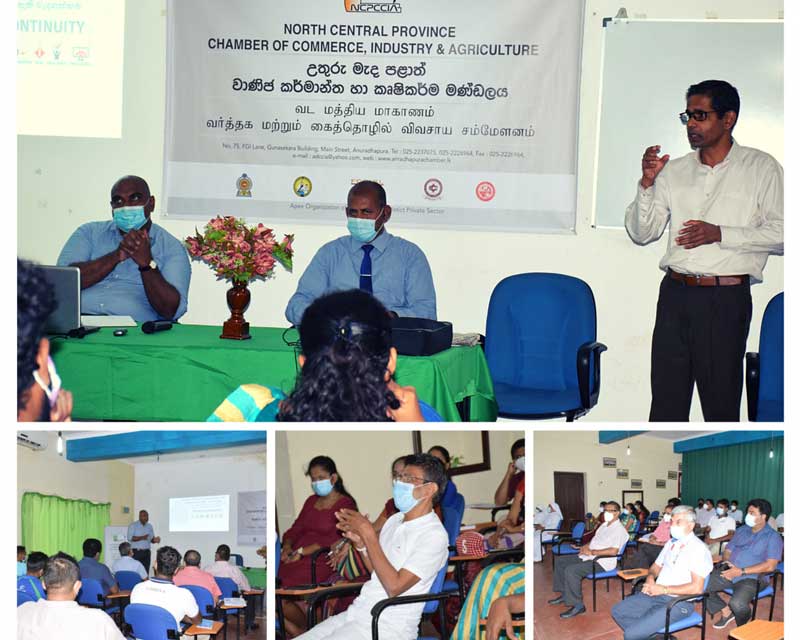 The workshop was geared towards building an understanding of the importance of BCM to improve their resilience. Furthermore, there is hope that these businesses will analyze their business continuity gaps to develop BCM strategies or redesign their business model. The organizers have encouraged participants to carry out these activities in the coming months with the assurance that they will provide follow-up support and connect them with future training programs or related services.