Program for Enhanced Emergency Response PEER-India organized the second meeting to examine the PEER courses of Medical First Responder (MFR), Collapsed Structure Search and Rescue (CSSR), and Community Action for Disaster Response (CADRE) on 04 March 2021. Select members of the National Disaster Response Force (NDRF) are currently reviewing the courses to suit the needs of the emergency responders in the country. In a country as vast as India, the curriculum meeting got together experts and officials from national and state institutes specifically the National Institute of Disaster Management (NIDM), Gujarat Institute of Disaster Management (GIDM), training institutes, with overall guidance on the process from the National Disaster Management Authority.

Moreover, experts from Bangladesh and Nepal including the National Society for Earthquake Technology in Nepal joined the meeting to share the learning from similar review exercises being undertaken in their countries. The proposed revisions suggest the inclusion of critical preparedness activities in the light of future pandemics as well as increasing events of hazards such as heatwave, drowning, and lightning across various parts of the country. This will be followed up to further endorse and roll-out as a national curriculum for training emergency responders in the country.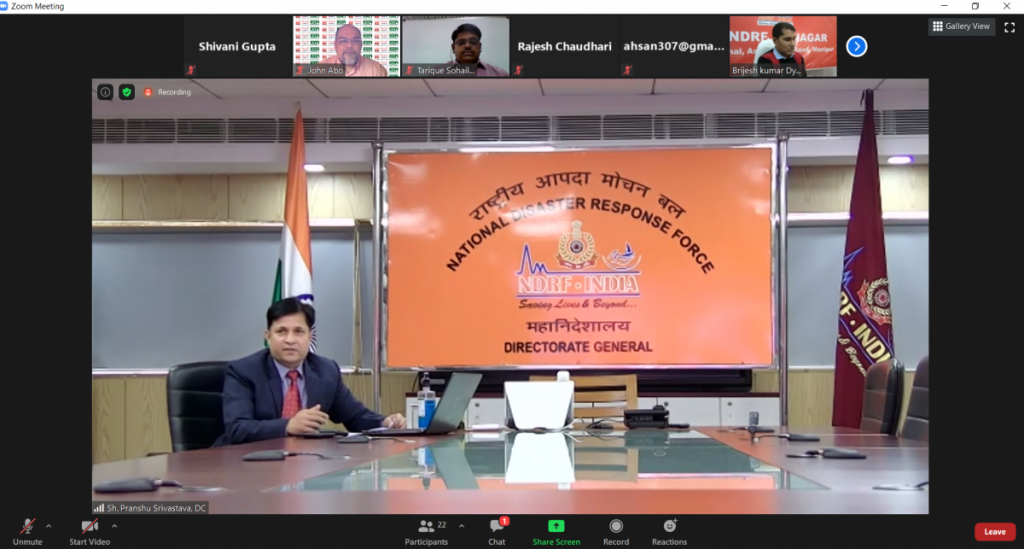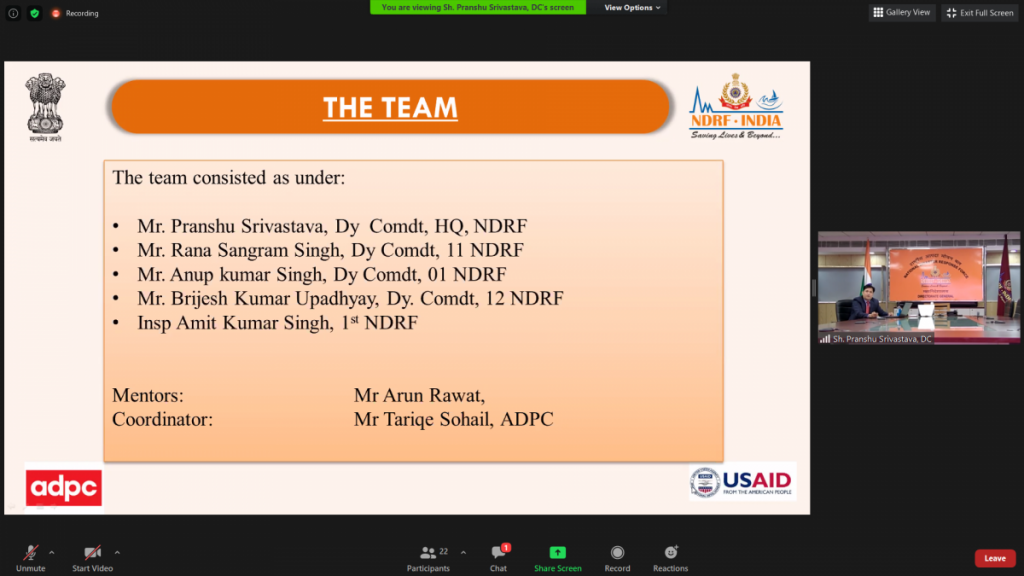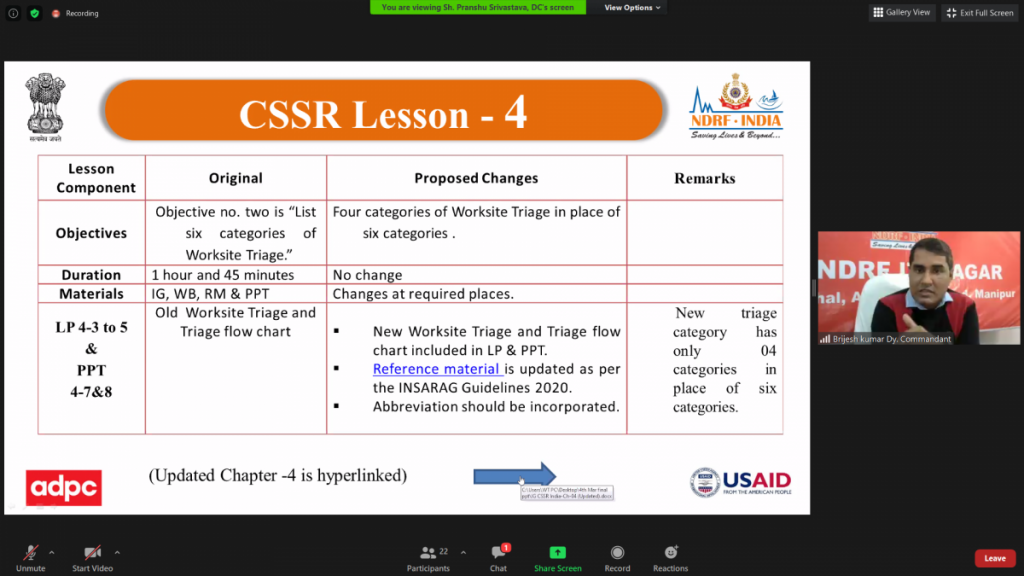 Presentation by CSSR group.