Intending to enhance the capacity of hospitals and health facilities in Bangladesh, PEER organized a five-day Hospital Preparedness for Emergencies (HOPE) Training at the National Institute of Prevention and Social Medicine (NIPSOM), Dhaka from 14 – 18 November 2021. The training was focused on developing the capacity of the hospital disaster management committees, hospital managers, and administrators in managing mass casualty incidents during disasters through the application of required emergency response systems.
The training was conducted in partnership with the Directorate General of Health Services (DGHS) and NIPSOM, supported by the USAID Bureau for Humanitarian Assistance (BHA). 23 representatives from NIPSOM, DGHS, Bangabandhu Sheikh Mujib Medical University (BSMMU), and medical personnel from Dhaka Medical College hospital, Sir Salimullah Medical College, Mugda Medical College and Hospital, Kurmitola General Hospital, Dhaka Nursing College, Shaheed Suhrawardy Medical College (ShSMC), Good Health Hospital and, National Institute of Traumatology & Orthopaedic Rehabilitation, took part in the training. The HOPE training is part of the larger institutionalization exercise under PEER to embed the course into the institution's training programs, budgets, and plans. Developing a pool of instructors from the medical fraternity is one of the key activities identified under the institutionalization of PEER courses in countries to capacitate emergency responders. Training like these will help develop a pattern of disaster preparedness within the nation, creating a disaster-resilient health force. 
HOPE at a glance
HOPE is designed for healthcare personnel to prepare them to respond to emergencies effectively. The training enables hospitals to develop well-designed, facility-specific response plans to enhance their ability to respond to casualties and continue functioning to provide critical medical care.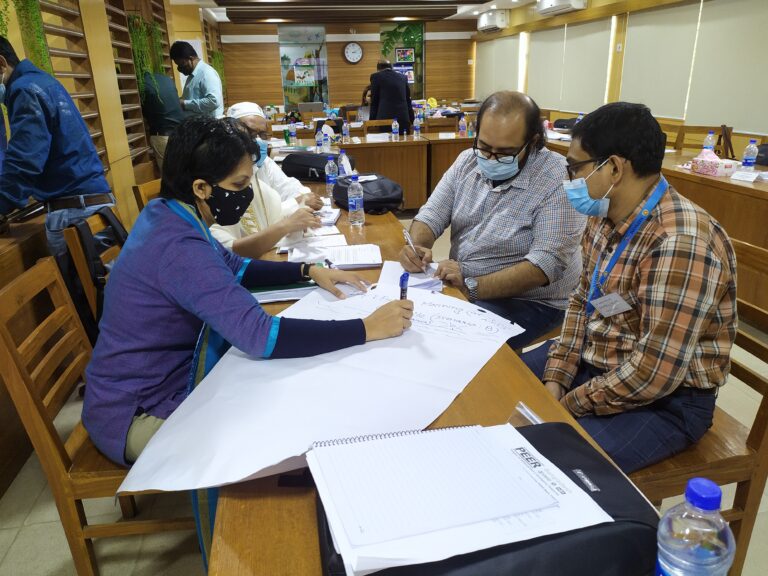 The first day of the training started with the basics of hospital capacity building and covered subjects like Disaster Epidemiology, Basic Concept and Principles of Health Emergency Risk Management; and Structural and Non-Structural Components.  
Day two focused on educating the participants about the structural assessment of hospitals. They identified the severity of the structural damage by looking at past disasters that have struck Bangladesh, specifically, Gempa Nabire, Papua, and Bengkulu Earthquake. On the third day, participants were evaluated on three exercise sessions, namely, Potential Injury Creating Events (PICE), Triage, and Hospital Incident Command System evaluation.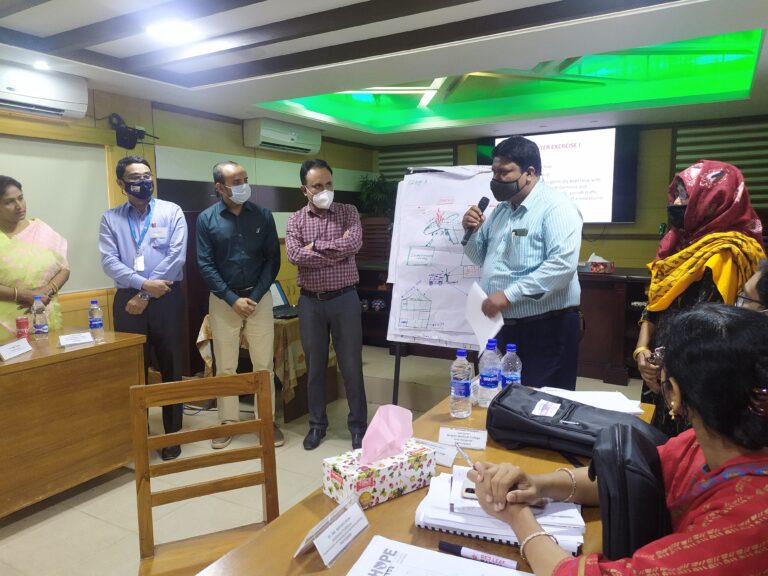 The fourth day of the training concentrated on training the participants to communicate effectively during disasters. Sessions on Disaster Risk Communication and Inter-agency Coordination were conducted. Two assessment exercises were further conducted on Hospital Internal Disasters Evaluation and Mass Casualty Incident Management (MCIM) followed by a session on 'Returning to Normal Health Operations'.
Mr. John Abo, Chief of Party, PEER, and Technical Lead in ADPC, concluded the training by encouraging the participants to stay connected as one big PEER family and promote resilience throughout the country. From the participants, Dr. Nilufar Parveen expressed her plans to organize such training in her organization and said, "This training has been a wonderful learning experience for me and I will ask my organization to conduct such training with PEER."
Cover Image by Freepik.