Nepal is exposed to multiple hazards and is among the most vulnerable countries in the world. Impacts of climate change combined with socio-economic factors of vulnerability and non-climatic disastrous events have further exacerbated the situation in the past years. Nepal frequently faces disaster events from a multitude of natural hazards in which many of them are unprecedented. Thus, a number of legal, institutional and policy frameworks are in place to tackle the impact of disasters in Nepal.
Based on the recently enacted DRR & Management Act (2017), Government of Nepal needs to draft and endorse a By-Law on establishing group of volunteers at local level for pre and post disaster related activities. To explore and learn how the volunteer mechanism works, Nepal Preparedness Partnership (NPP) organized an Exposure visit for relevant government and non-government officials to Bangladesh under the South – South knowledge exchange component of APP. The aim of the visit was to learn approaches in creating mass scale of volunteers, their capacity building activities, sustainability and management.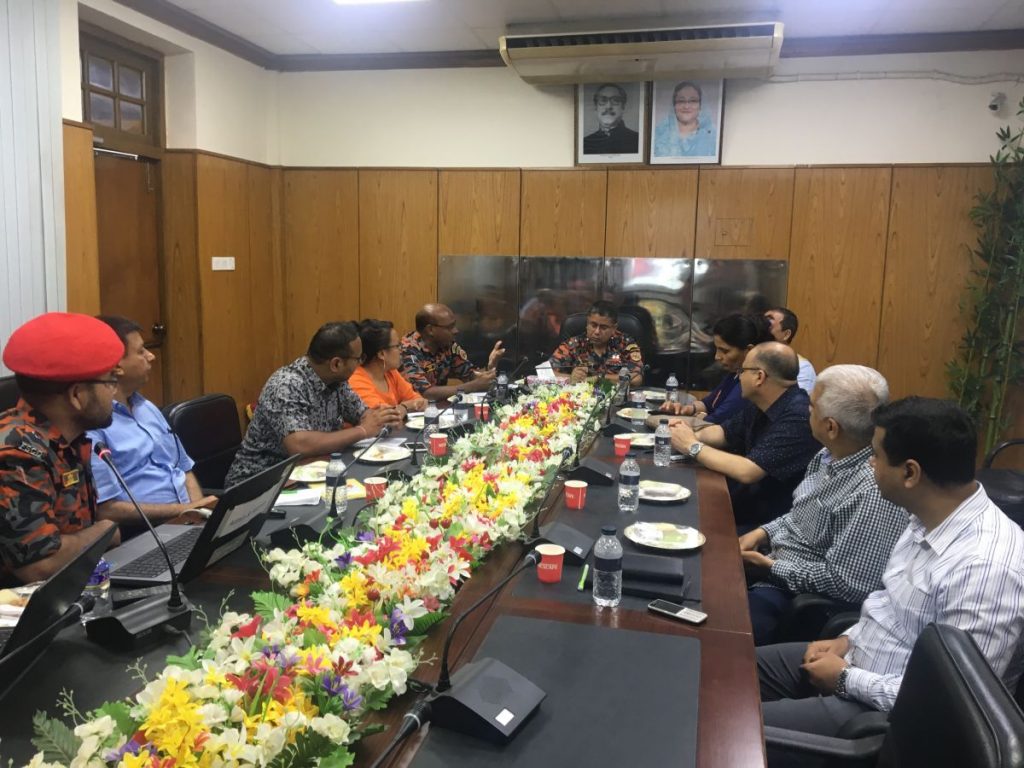 Volunteerism is not a new concept in Nepal. For centuries, several forms of volunteerism such as PERMA (form of sharing labor during time of cultivation, harvesting, house constructions, etc.) still do exist in many parts of the country. However, Bangladesh provides a unique and recognised example of establishing large number of volunteers through the Cyclone Preparedness Programme (CPP). A joint initiative of Government of Bangladesh and Bangladesh Red Crescent Society since 1973, it provides a robust early warning system, search and rescue, evacuation, emergency shelter, first aid, relief distribution and rehabilitation to minimize the loss of lives and damage to properties for the coastal population of 13 districts.The CPP ensures rapid dissemination of official Bangladesh Met Department cyclone warning signals to the communities.It comprises of a wide network of 203 employees and approximately 49,365 volunteers (32,310 male & 16, 455 are female) across 37 Upazilla, 322 Unions, 3291 Units.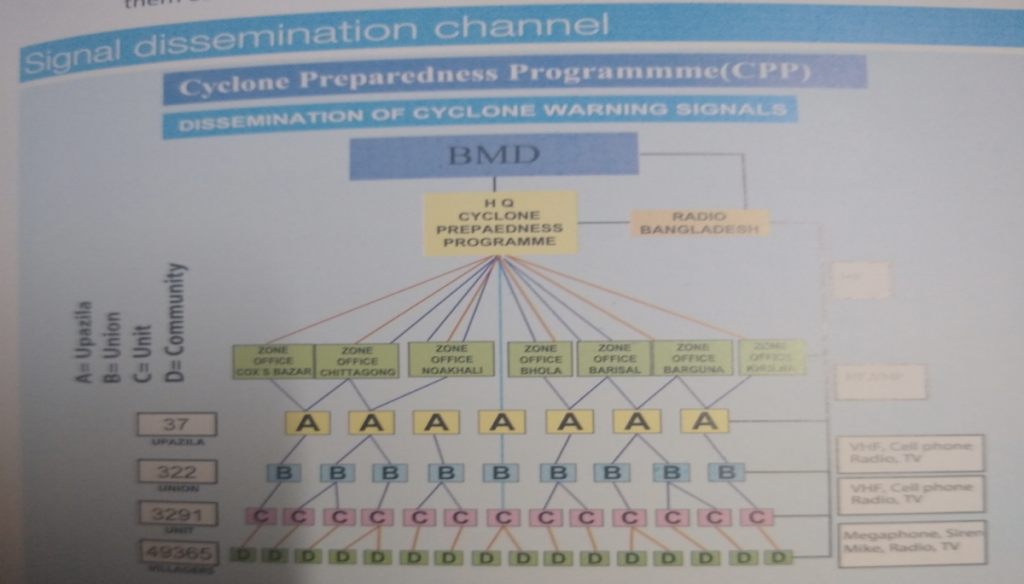 The team also visited Fire Service and Civil Defense office under the Ministry of Home Affairs to learn from their model of volunteer management, their selection, capacity building, refresher trainings, database incentives and resources to volunteer, chain of command, and replacement of volunteer mechanism. They also interacted with CPP and FSCD volunteers and observed the FSCD simulation exercise. Led by Ms. Indu Ghimire, Joint Secretary, Ministry of Home Affairs (MoHA), the delegation will further work under the leadership of MoHA to draft a by-law for establishing volunteer program in the field of DRR/M in general and preparedness for emergency response in particular, as stipulated in the DRR & M act (2017).