Kalaga represents woven allegory in Myanmar. The tapestry work is commonly known as shwe chi hto (golden embroidery). Dating back to the 19th century- Kalaga threads history, portraiture, and folklore with opulence to decorate and adorn royal courts, palaces, and pagodas.
The art form has evolved into a livelihood. Bamboo walls let in flecks of light that bounced against copper wire and sequins across kalaga workshops in Mandalay. Local women are the artists who sit around a knee-length frame and create these intricate tapestries. For two months, the fabrics, ornaments, and appliques have been stored away as the COVID-19 pandemic has forced these small businesses to close.
Kalaga workshops are one of the many businesses that are members of the Mandalay Region Chamber of Commerce (MRCCI). Established in 1991, the chamber now includes 11 committees, 29 associations, and over 3,200 members- nine out of 10 members of MRCCI are small and medium-sized enterprises (SMEs). These members work across 150 types of different businesses classified under the export and import sector, production sector, and the services sector.
The daily operation of most SMEs in Mandalay is affected at various levels that encompass employee absenteeism, the need to change their working modality, factory closures, supplier or vendor disruption, and sudden changes in customer demand and behavior.
In Myanmar, 99.4% of businesses are SMEs and they provide employment for 50-95% of the population. The smallest businesses are bound to fail the fastest when a pandemic strikes. SMEs are the foundation of the Asia-Pacific and their disruption transcends from individual livelihoods to entire economies. It is estimated that 1.3 billion people or two-thirds of the workforce in the region will be hit the hardest by the economic shock of the COVID-19 pandemic.
SMEs are limited in their capacity to survive a disaster- they have limited human resources and financial support. Providing specific and targeted support is essential for them to maintain operations and recover. Small enterprises must also generate short term profit while facing constraints that include high costs, inaccessibility to insurance or appropriate financial products, and lack of access to expertise.
Resilience is Best Taught
More than 8 out of 10 SMEs in the APEC region do not have business continuity plans. The comprehensive planning in the aftermath of a disaster is the key to a strong enterprise. Access to finance is one of the main challenges for SMEs and this stems from a general lack of information regarding loans.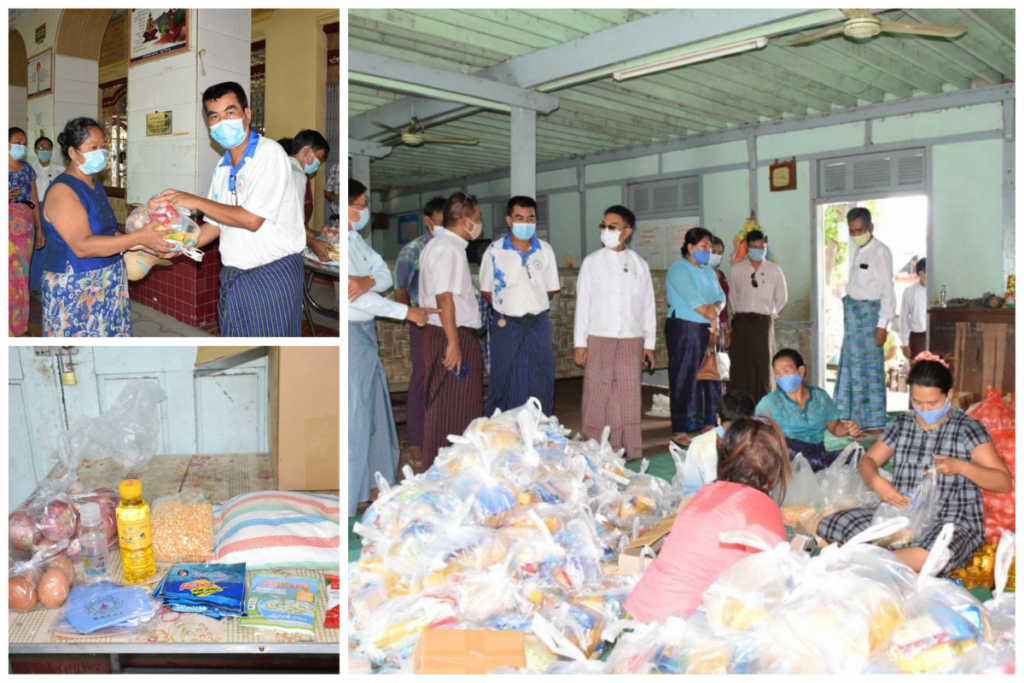 The Myanmar Preparedness Partnership (MPP) was able to initiate capacity building activities with technical support from the Asian Disaster Preparedness Center and funding support from the Bill & Melinda Gates Foundation (BMGF) and U.S. Foreign Disaster Assistance (USAID- OFDA). The business resilience activities with the private sector in Myanmar are conducted with the main local private sector partner of MPP which is the Myanmar Private Sector Disaster Management Network (MPD Network) and the Union of Myanmar Federation of Chambers and Commerce and Industry (UMFCCI). The MPD Network coordinates DRR and disaster management actions between private sector actors and multiple stakeholders before, during, and after disasters.
Several members of the MRCCI attended the training in 2019 organized by MPP. The training is geared towards providing SMEs with a better understanding of Business Continuity Management. These analysis sessions include information regarding business resilience, risk mapping to understand different hazards, how to develop a Business Continuity Plan (BCP), the role of government and enabling environment, and linking BCP and Regional Disaster Management Plan of Mandalay. The training provides insight into identifying and assessing disaster risks.
The training concludes with preparing a business to emerge with stronger progress through the business continuity strategy. It supports participants to develop strategies for protecting, securing, and recovering resources before, during, and after disasters. It also helps them understand the drafting of an action plan that implements prioritized measures.
Networks Creating Net Worths
Business associations between SMEs and stakeholders are an integral component of the MRCCI. Meetings, discussions, and networking sessions are routinely organized by the chamber. These events allow businesses to discuss their daily operations and find solutions for common challenges. The chamber's support for SMEs advances the integration of these enterprises into the global value chains to advance the incorporation of new technologies and understanding international demand.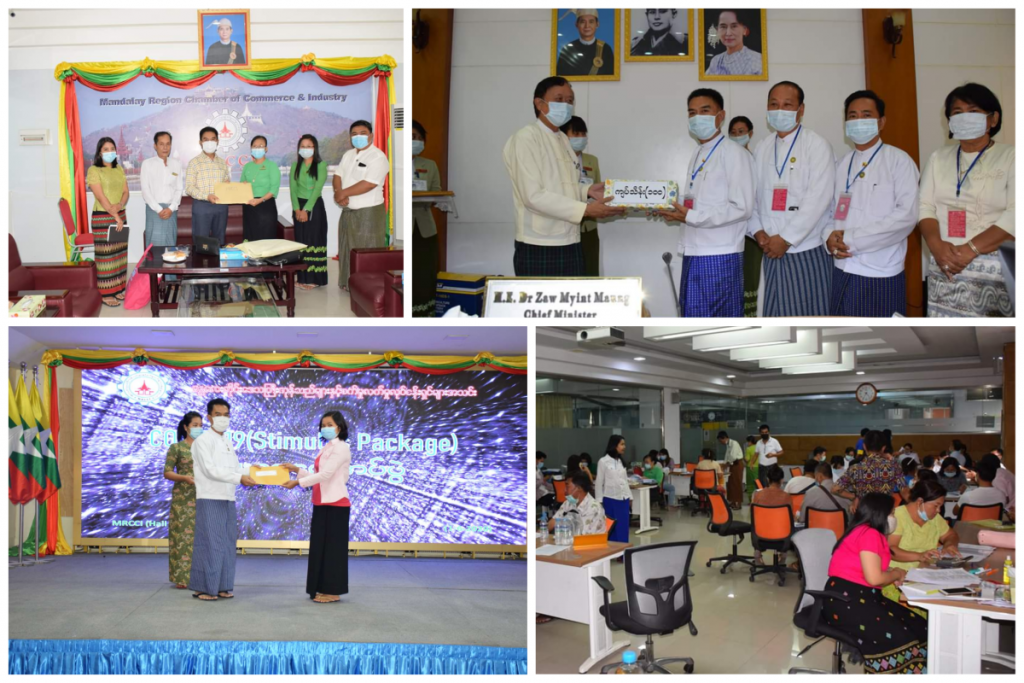 MRCCI's experience with SMEs has allowed them to provide support at the frontline during the COVID-19 breakout. The chamber was able to sell food staples at much cheaper prices, execute financial management and work management plans, and provide food security and stabilize commodity prices for its members and grassroots level communities.
The Voice of Advocacy
The Mandalay Regional Government implemented measures on physical protection, social distancing, and lockdown following the first confirmed COVID 19 case in the country on March 23, 2020. MRCCI disseminated necessary information to SMEs which included working in shifts. The practice would allow SMEs to operate with half of their staff working on alternative days. The regional government and MRCCI are trying to procure loans from the government to cover lost capital and reopen business according to the plans of the regional government. Financial services have been particularly challenging in Myanmar. Stopping day to day operations is not a solution for SMEs in Mandalay. MRCCI encourages prevention plans and sustaining production for the trading sector are long term solutions against the pandemic. MPP's technical assistance and Business Continuity Management Training for SMEs has assisted MRCCI in facilitating their interventions during the pandemic.