When you want to paint the life of local communities across the Philippines, head to their sari-sari stores. Framed under a colorful awning, you'll see neon-tinged chips and candy packets hanging from the ceiling. But these shops are more than your one-stop needs solution, they bring a community together through native snacks or local refreshment stalls on the side.
For the past two months, the shutter of these local havens is closed. The COVID-19 pandemic has forced the over 1 million sari-sari shops to close their storefronts. These tiny enterprises are the link between community and consumers. Their significance comes in numbers- in 2016, sari-sari stores were estimated to have a national retail sales value of more than $26 million.
Veronica Gabaldon, Executive Director of the Philippine Disaster Resilience Foundation (PDRF), understands that the enhanced community quarantine (ECQ) conditions will lead to many sari-sari shops and micro, small, and medium enterprises (MSMEs) in the Philippines having to cease operations in the long run. Most of them lack the capital and support to restart even after lock measures are eased and phased out. MSMEs makeup 99.52% (998,342) businesses and employ more than 5.7 million people (63% of total employment) across the nation.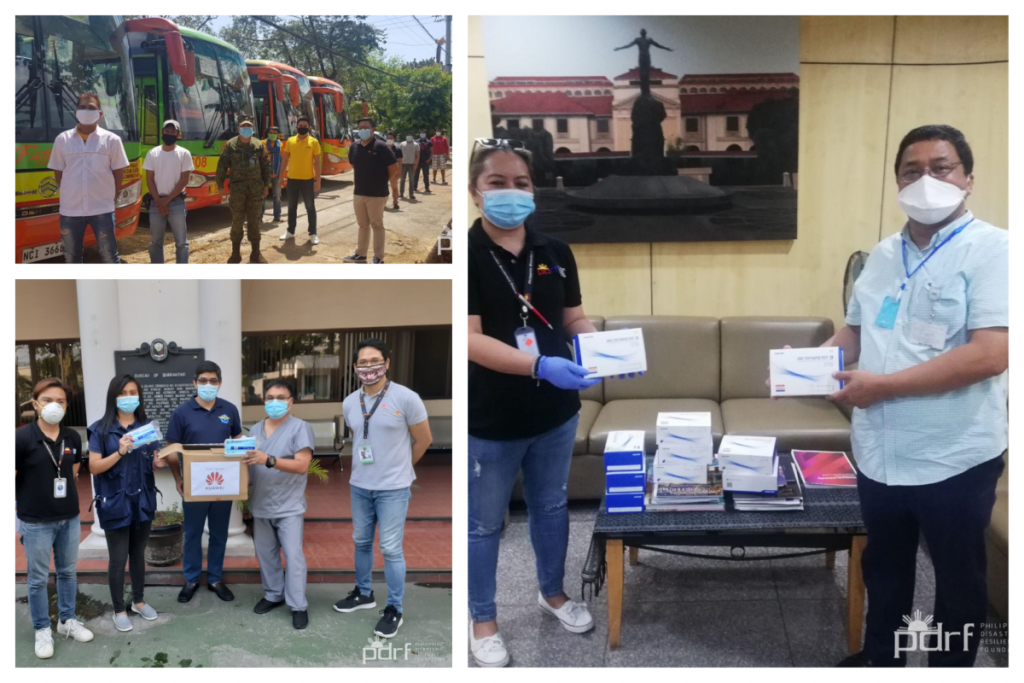 She recently spoke at a UNDRR Webinar on Business Resilience focusing on how the COVID-19 pandemic affects MSMEs the most, "Webinars have become the new normal in a time where social-distancing is the best preventative measure. When a disaster strikes, we seek constant information to comprehend our new reality. These webinars are a medium for the right information, guidance, and source of sound advice from true experts and practitioners."
Unlike Previous Chapters
The current situation is beyond any previous textbook case and it poses unique challenges. Veronica emphasizes that MSMEs should implement business continuity plans while accessing relevant information and services, "The current continuity plan can be somewhat repurposed but MSMEs need to collect information from reliable sources. MSMEs need to constantly communicate with the associations, cooperatives, and chambers of commerce. They also need to take advantage of government assistance because such support is vital."
Following the announcement of the ECQ conditions announced by the Philippine Government in March 2020, PDRF found that MSMEs were most concerned with food security and the kind of assistance they would receive from frontline health workers. "We have disseminated information on government assistance and prevention packages with our members during March and early April," states Veronica. The training sessions that they conducted under the Asian Preparedness Partnership (APP) program provided an efficient methodology to carry out such activities. "Organized data on government issuances and information campaigns are the first steps in supporting small enterprises. The challenge now is to operationalize these plans and resource mobilization for recovery initiatives."
The Groundings for Resilience
The Philippine Preparedness Partnership (PHILPREP) is our national partnership in the Philippines. It is a tripartite partnership among the government, local humanitarian organizations, and the private sector. It was established with the support of the Asian Disaster Preparedness Center (ADPC) and the Bill and Melinda Gates Foundation (BMGF). Representing the private sector in the Philippines, PDRF is one of the founding member organizations of PHILPREP. We work to develop curriculums to strengthen partnerships at the community level. Our success lies in mobilizing member agencies such as PDRF to provide training and knowledge dissemination at the local level. We have connected individuals and organizations to share experiences and reduce duplication of efforts and resources.
Through PHILPREP, PDRF developed the Training for Business Resilience (T4BR) course from previous projects with funding from GIZ/ GIDRM* and conducted Business Continuity Management (BCM) training for MSMEs in selected regions of the Philippines with our support. The T4BR and BCM training courses are framed to help build resilient economic lifeline supply chains and fence line communities in order to ensure their ability to continue the delivery of services and products and to establish their capacity to immediately recover from disasters.
Comprehension is a Matter of Asking
The most accurate information towards tailored solutions comes from engaging those at the frontline. Kasagana-Ka Cooperative conducted a survey of 3,296 MSME members following the 60-day mark of the lockdown. "The survey results reflected that 64% feel that their income will decrease 6 months after the ECQ, 66% are now going through financial problems, 76-80% of their businesses are closed, and 73% of them have lost their income," details Veronica. A majority of MSMEs are running out of the finances that they have set aside. "Nine out of 10 business owners were concerned about running out of capital. They have used it for food consumption or to compensate for their employees' salaries."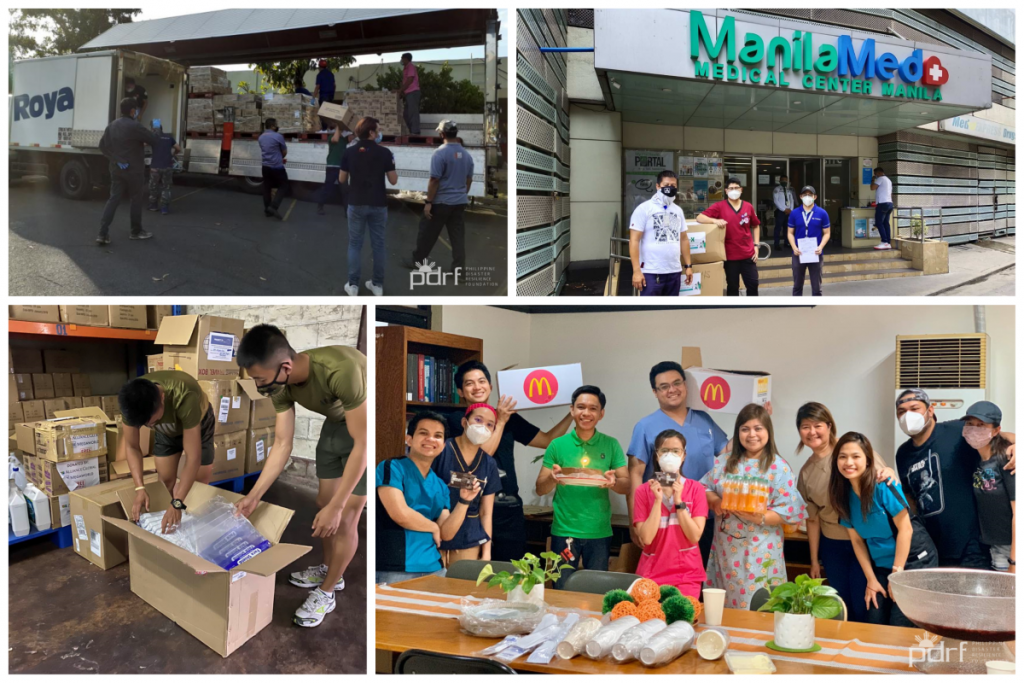 Optimism is a constant for these businesses. "Financial support following the disaster is the key – 59% of enterprises indicated that they would take a low-interest loan to recuperate. On average these businesses would need 10,000 to 15,000 pesos ($200 to $300) to restart their businesses. I believe that microfinance institutions (MFIs) can facilitate this assistance," observes Veronica. Online and mobile platforms enable MSMEs to continue their operations. However, these platforms remain underutilized by business owners – only 33% of men use online marketing applications, and 18% use online market access applications, compared to 12% and 8% for women, respectively. "We promote the use of digital payment through some of our telco members, Pay Maya and G Cash. Payments through e-wallets are very easy to learn because most of these enterprises lack the capacity for a website or an online store."
Keeping it In the Community
The Philippines has made strides in the public-private sector collaborations for disaster relief. This progress has indicated the need for locally-led activities and sustainable interventions designed by the government and the private sector. "A concrete information-sharing hub for the government, the private sector, and humanitarian actors is necessary to consolidate all recovery efforts and create recovery hubs," according to Veronica. Last May 22, PDRF launched SIKAP, or the Synergizing Recovery Initiatives, Knowledge, and Adaptation Practices for MSMEs, an online business recovery hub to address the most critical pain points. The ad-hoc business recovery center proved effective during Hurricane Yolanda. The center would deliver information on health force work and safety, addressing bureaucracy pain point in accessing government loans, support and assistance, and helping them to match industry 4.0 or a post-COVID environment where they might need to digitize or pivot their business model."
United Towards the New Normal
Veronica also recognizes that the current conditions will lead to lay-offs at an all-time high by June or July 2020, "PDRF is working with the Department of Health (DOH) and the private sector to increase personal protective equipment (PPE) through our Project Kaagapay initiative. The DOH is working to increase national manufacturing capabilities given the global shortage of PPEs." The UN estimated that LICs and MICs will require 2.2 billion surgical masks, 1.1 billion gloves, 13 million goggles, and 8.8 million face shields for the rest of 2020. "Our concerted efforts with the DOH, the Department of Trade and Industry (DTI), and member companies have helped convince manufacturing firms to repurpose their operations into producing PPEs. The Confederation of Wearable Exporters of the Philippines (CONWEP), one of the manufacturing firms, is currently able to produce 10,000 PPEs per day."
The medical community has estimated that 30,000 additional testing kits are necessary in order to prevent a second wave of infections. "The two co-chairs of PDRF, Manuel V. Pangilinan (Managing Director and Chief Executive Officer, First Pacific Company Limited) and Jaime Augusto Zobel de Ayala (Chairman and Chief Executive Officer, Ayala Corporation) are working hand in hand with the government to increase laboratory testing and medical support through harnessing the resources and expertise of the private sector."
Veronica finds the greatest inspiration from the smallest of enterprises, "MSMEs are the backbone of our country. Their tenacity to not be defined or defeated by the pandemic is heartwarming."
The smallest businesses are bound to fail the fastest when a pandemic strikes. SMEs are the foundation of the Asia-Pacific and their disruption transcends from individual livelihoods to entire economies. It is estimated that1.3 billion people or two-thirds of the workforce in the region will be hit the hardest by the economic shock of the COVID-19 pandemic.
SMEs are limited in their capacity to survive a disaster- they have limited human resources and financial support. Providing specific and targeted support is essential for them to maintain operations and recover. Small enterprises must also generate short term profit while facing constraints that include high costs, inaccessibility to insurance or appropriate financial products, and lack of access to expertise.
* The course materials were adapted from the Train for Business Resilience (T4BR) courses developed by Deutsche Gesellschaft für Internationale Zusammenarbeit (GIZ) GmbH within the framework of the Global Initiative on Disaster Risk Management (GIDRM) and the iPrepare Business facility at ADPC under the framework of the Global Initiative on Disaster Risk Management (GIDRM) as part of an earlier regional project on ''Strengthening the Disaster Resilience of Small and Medium Enterprises in Asia'' (2014-2017)"