On 21 March 2021, a high-level meeting was held between officials of the Department of Planning & Development, the Government of Bihar (GoB), and the Karnataka State Natural Disaster Monitoring Centre (KSNDMC). The event was organized by the KSNDMC and it took place in their meeting hall. The event witnessed the attendance of government officials, technical officials from KSNDMC, and the Asian Disaster Preparedness Center's (ADPC) program staff.
The meeting was organized in order to advance technical cooperation between KSNDMC and the GoB to set up the hydro-meteorological network – Bihar Mausam Sewa Kendra (BMSK). The Program for Strengthening Preparedness for Emergency Response and Recovery in India (PROSPER-India) of ADPC submitted a detailed project report to the Department of Planning & Development to set up a similar network. It seeks to provide proactive science and technology inputs in the field of natural disaster management in a timely manner. BMSK will be the central facility that monitors disasters to generate information, reports, and advisories for the community, research organizations, and the GoB to support improved and timely decision-making on their part.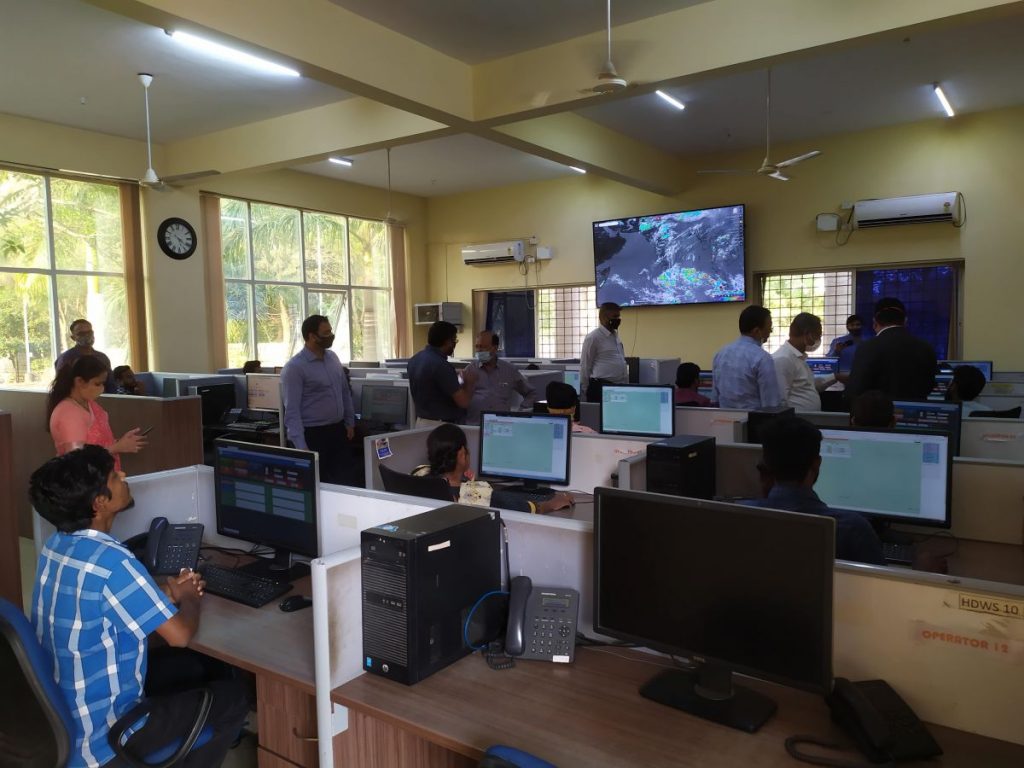 The network indicated promising results when it was successfully implemented during phase I (2016 – 2018) of the project. PROSPER-India facilitated the design of a scheme on the Agriculture Early Warning System in five districts of Bihar. Part of the project included developing a high-resolution telemetry-based hydrometeorological network in the districts that would deliver enhanced weather-based advisory services for the agriculture and allied sectors. The program also facilitated the signing of a memorandum of understanding (MoU) between KSNDMC and the Department of Agriculture for technical support in the successful implementation of the pilot project.
Based on the success of the pilot project, the GoB has decided to scale up the network to the other 33 districts through the Department of Planning and Development, GoB. Moreover, an institution is being established and will be known as BMSK. The academy will provide climate information services and other disaster-related information to various departments of the State Government and the general public.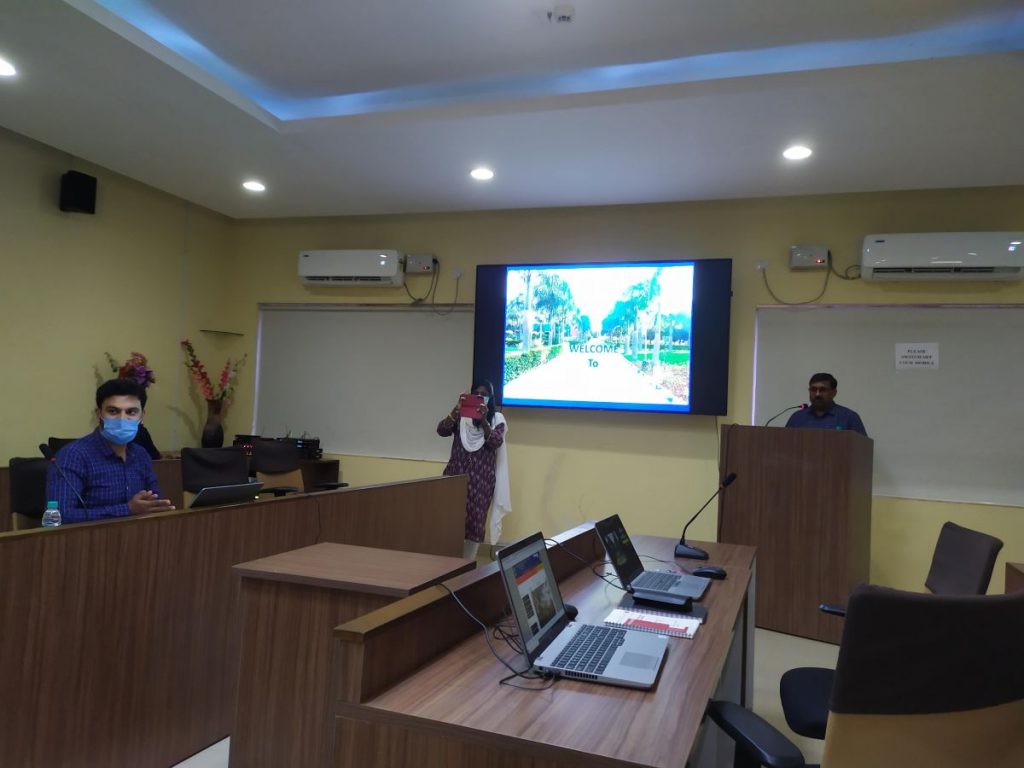 The KSNDMC has agreed to extend technical and capacity-building support to operationalize BMSK. It will support capacity enhancement by providing orientations and exposure visits to selected recruits from the Development of Planning. These actions are in line with the ADPC's Program for Strengthening PROSPER-India. The program has fostered this collaboration to upscale and set up the BMSK. Development is most effective when stakeholders with common incentives collaborate. Seven officers were in attendance at the KSNDMC's orientation.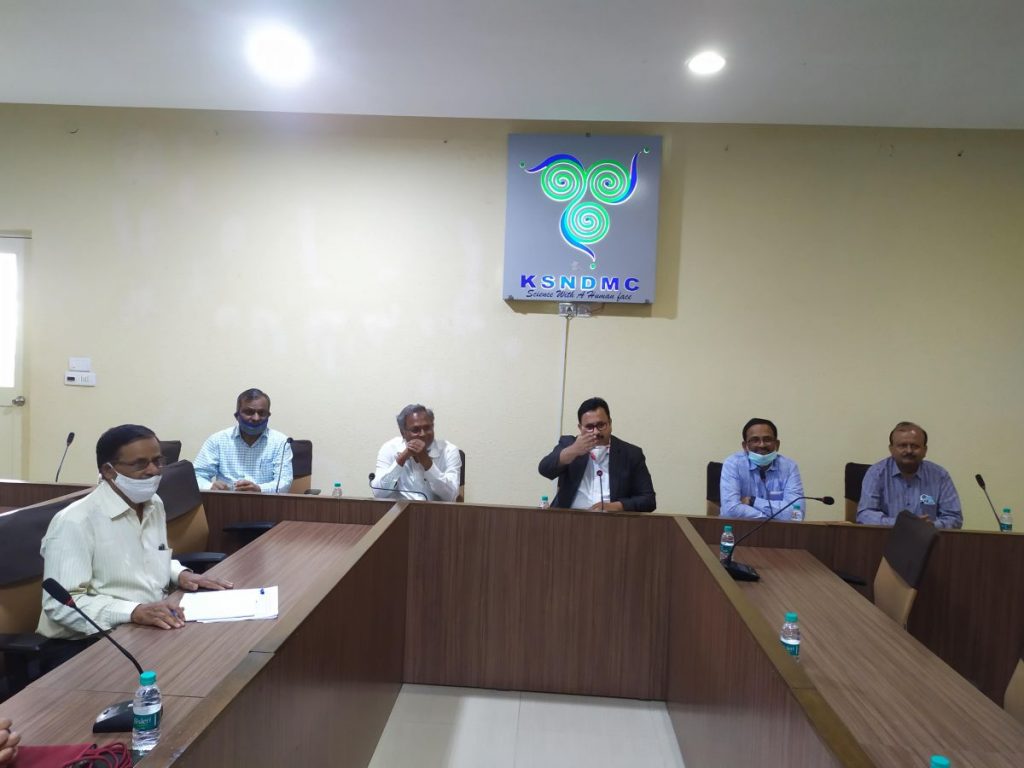 From left to right: Dr. G S Srinivasa Reddy (Senior Consultant, Karnataka State Disaster Management Authority), Mr. Manish Verma, (Secretary, Planning and Development, GoB), Mr. Manoj Rajan IFS (DIrector, KSNDMC), Mr. Baidyanath Yadav IAS (Director, Directorate of Economics & Statistics, Department of Planning & Development, GoB), and Dr. Indrajit Chaurasia (Joint Director, Directorate of Economics & Statistics, Department of Planning & Development, GoB).