Improving community resilience in Sri Lanka
PEER supports Sri Lanka in strengthening community response against disasters through CADRE training. The country conducted CADRE basic training, following it up with an instructor workshop and training at the Sri Lanka School of Military Engineering.
The Disaster Management Centre (DMC) led training was headed by seven regional PEER instructors from Punjab Emergency Service Department (PESD), bringing their expertise from Pakistan to the country. The three-day CADRE basic training started from 1-3 August, followed by an 8-day training for instructors from 5 August.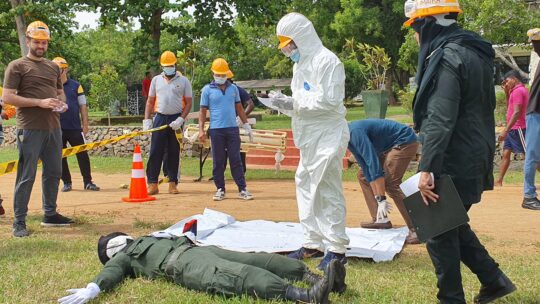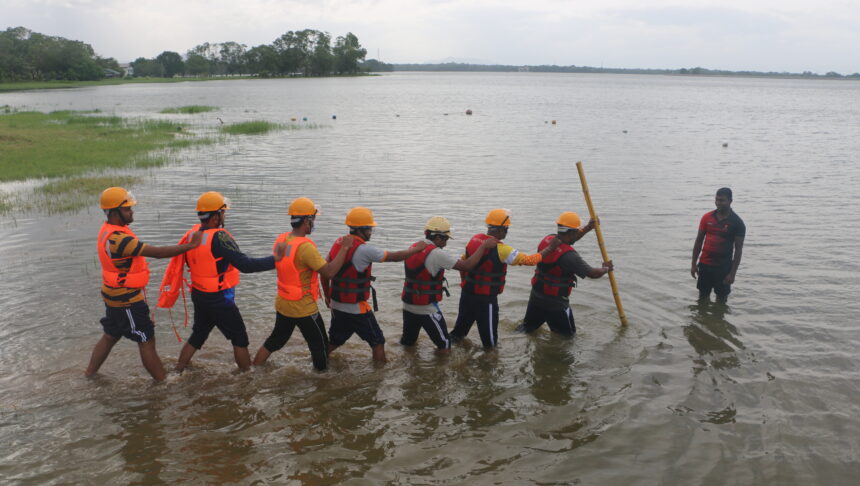 CADRE training provides technical know-how on managing emergencies and basic SAR operations. The focus behind developing instructors is to empower Sri Lanka to conduct response training with minimal external support in the future. This also enabled Sri Lanka to learn from PESD's challenges and progress in embedding PEER into its training programs.
PEER-paring medical force of India
PEER also extended its support to the Gujarat Institute of Disaster Management, India (GIDM) to organize Hospital Preparedness for Emergencies Training for Instructors (HOPE-TFI) on 22-27 August 2022.
26 medical professionals participated in the training to develop the right skill-set required to manage and conduct HOPE training. Mr. P. K. Taneja, Director General, GIDM emphasized the benefits of HOPE and encouraged the participants to bring a difference in their workplaces.
Instructor training is designed to ensure the integration of the course while strengthening disaster response measures. The TFI curriculum touches upon developing soft skills, essential to direct PEER training.
Under the current stage of PEER, the program directs all its activities and interventions toward integrating its methodology and processes into the training programs, plans, and budgets of partner countries. Developing PEER-trained instructors is a critical component of institutionalizing its courses while maintaining PEER standards. The above-mentioned training is a step in this direction to strengthen emergency response in Sri Lanka and India.