The International Symposium on Multi-Hazard Early Warning and Disaster Risk Reduction 2020 (MHEW DRR 2020) is set to take place at the Cinnamon Ground in Colombo, Sri Lanka during June 2020. The event has been postponed due to the coronavirus outbreak. The new date will be announced very soon. The symposium seeks to promote the availability and application of research, science, and technology to support the implementation of the Sendai Framework for Disaster Risk Reduction 2015-2030 (Sendai Framework). It will also promote collaboration among academia, research institutions, and disaster management offices, and encourage multidisciplinary and multi-sectoral interaction.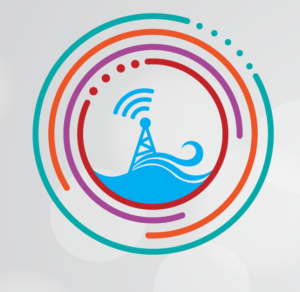 The symposium is organized by Disaster Management Centre, Sri Lanka; Global Disaster Resilience Centre, University of Huddersfield, UK; IOC-UNESCO IOTWMS, WG 1 on Tsunami Risk, Community Awareness and Preparedness, ADPC, APP, and other partners.
A Symbol of Strength
The logo for MHEW DRR 2020 has been designed to represent the broad scope and extensive approaches to identifying, assessing, and reducing the risk of disaster and in recognition of the catastrophic disasters that have afflicted the host nation, Sri Lanka.
The four-color bands of the logo represent the symposium's overall themes, which align to The Sendai Framework and its four priorities for actions: Understanding Disaster Risk, Strengthening Disaster Risk Governance to Manage Disaster Risk, Investing in Disaster Risk Reduction for Resilience and Enhancing Disaster Preparedness for Effective Response, and to Build Back Better in Recovery, Rehabilitation, and Reconstruction.
The four red dots in the inner band reflect the need to engage multiple stakeholders in disaster risk management, mainly including government institutions, international organizations, development, and humanitarian partners and academia.
The wave at the center of the logo represents the 2004 Indian Ocean Tsunami, a catastrophic disaster that killed over 30,000 people and has challenged the country to rethink its approach to tackling disaster risk. It also links to the logo of CABARET, a three-year European Commission-funded, Erasmus+ capacity building project aimed at improving regional cooperation for multi-hazard early warning and building resilience in coastal communities.
The early warning tower at the center of the symbol is inspired by Target G of the Sendai Framework which aims to "Substantially increase the availability of and access to multi-hazard early warning systems and disaster risk information and assessments to people by 2030". The tower reflects the symposium's emphasis on disseminating accurate multi-hazard warning messages in a timely manner. The final element is the three outgoing signals. It represents the technology-enabled end-to-end nature of an early warning, including upstream detection, verification, threat evaluation, and forecasting, and the interface arrangements to the downstream dissemination of early warning messages to the communities at risk.