The Preparedness Partnership of Cambodia (PPC), established as a national platform under the Asian Preparedness Partnership is working towards strengthening capacities of Governments, Local Humanitarian Organizations and the Private Sector on preparedness for response in Asia. This 'network of networks' formalized by Asian Disaster Preparedness Center (ADPC) with support from Bill and Melinda Gates Foundation (BMGF), is implemented by the PPC National Management Group in Cambodia. PPC representing members from National Committee on Disaster Management (NCDM), Federation of Associations for Small and Medium Enterprises of Cambodia (FASMEC) and Cambodian Humanitarian Forum (CHF).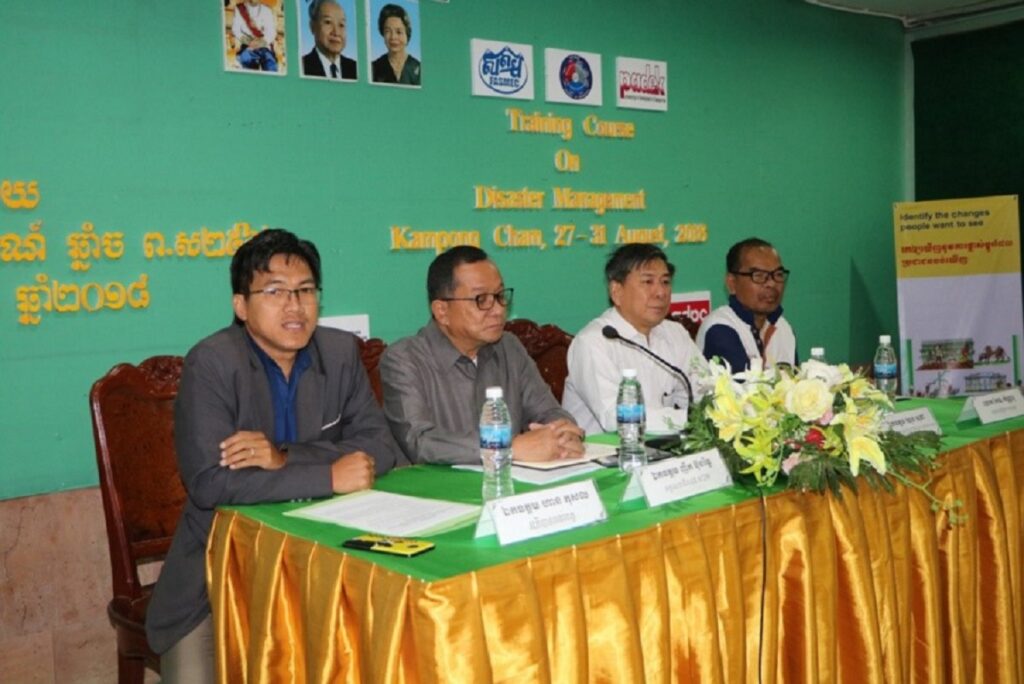 PPC with partners organised 5-days Training course on 'Disaster Management' from 27-31 August, 2018 at Kampong Chan province in Cambodia. The training is scheduled at a crucial time when Cambodia is rattling with flood situation in many provinces. Working towards bridging institutional gaps in knowledge and learning capacities from the needs assessment exercise, the training focuses on introducing disaster risk reduction understanding and concepts to staff of local humanitarian organizations. 20 representatives from focal agencies of National Committee on Disaster Management (NCDM) and Provincial Committee on Disaster Management (PCDM) together with local humanitarian agencies took part in the 5-days intensive course.
Mr. H.E Nkek Bunrith, Deputy Secretary Generalalong with Mr. H.E Khun Sokha, Director in Department of Preparedness and Training from NCDM inaugurated the course in the presence of Mr. H.E Han Kosal, Deputy Provincial Governor of Kampong Cham province, Mr. Kep Kannaro, Director of Partnership for Development in Kampuchea (PADEK) and chief of CHF.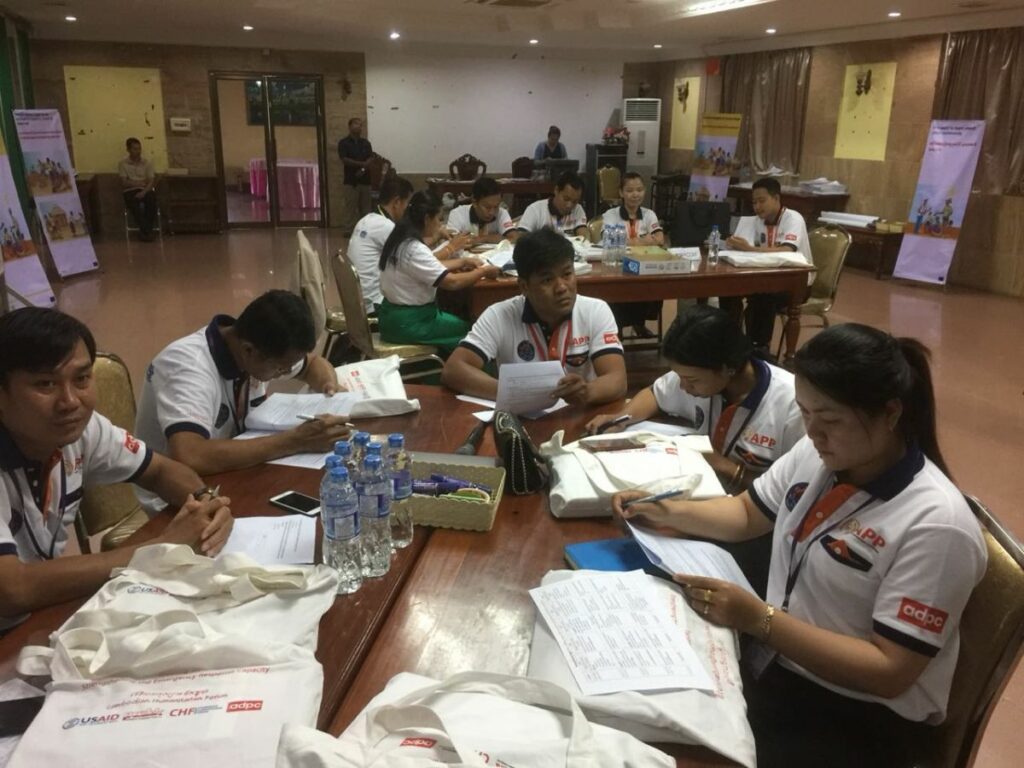 Senior officials from NCDM and ADPC facilitated the sessions on disaster management framework in Cambodia, applying SPHERE standards and principles of leadership and humanitarian accountability during emergencies to promote greater efficiency in disaster response. Many participants respond with limited or insufficient understanding of policies, processes and mechanisms during a crisis situation. Such initiatives taken by PPC would go a long way in addressing the needs of local humanitarian actors and improved preparedness for response in Cambodia.