The Asian Preparedness Partnership's (APP) "Social Innovation Grand Challenge" was launched by the Asian Disaster Preparedness Center (ADPC) on 4 May 2021. It sought to identify and support innovations from local actors in the APP member countries. The solutions centered around addressing disaster risk management (DRM) challenges focused on risk communications, early warning, and emergency response.
Over fifty unique submissions were received during the Expression of Interest (EOI) period. Several of these submissions were shortlisted and invited to further co-create their solutions with support from the APP secretariat. Subsequently, the nine applicant organizations submitted their full proposals and delivered a pitch of their solutions at the Co-Creation Phase Innovation Conclave on 23 September 2021 for consideration by an evaluation committee. 
The following organizations were selected as the winners upon the recommendation of the evaluation committee: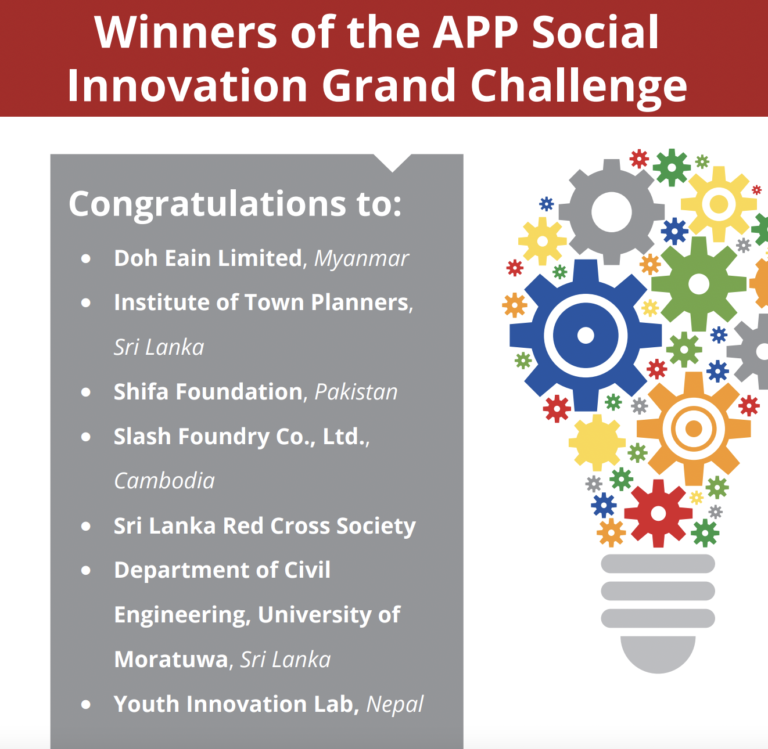 The winners will receive innovation grant funding and technical support from ADPC through the APP platform to further nurture and develop their innovative solutions over the next six months and beyond.
Stay tuned for more updates on the APP Innovation Challenge Winners on the APP platform.
Cover by Freepik.