The Sri Lanka Preparedness Partnership (SLPP) has undertaken a number of initiatives to strengthen the capacity of local non-government organizations (LNGOs) and civil society organizations (CSOs). A key aspect of these efforts is building their technical capacity in the context of preparedness, response, and relief. 

With this consideration, a two-day training program – Disaster Risk Reduction and Management (DRRM) – was held in the Rathnapura district of Sri Lanka on 28 – 29 December 2021. It was organized by Janathakshan GTE Ltd in collaboration with the Environment and Community Development Information Centre (ECDIC), and SLPP and withness the attendance of 30 participants. The program was conducted by Mr. S.H.M.Manjula, Assistant Director from District Disaster Management Centre (DMC) – Rathnapura.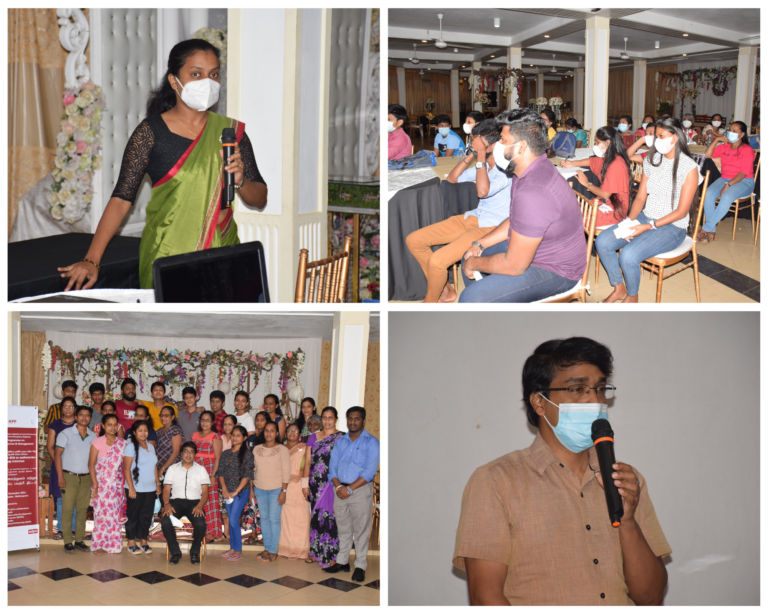 The workshop sought to develop the technical capacity of these organizations in the context of DRRM as well as scale up their partnerships and participation in local level platforms. Improving these capacities will improve their actions for disaster prevention and mitigation in local communities. Mr. Manjula began the training with an introduction and understanding of the basic concepts of disaster management and continued with a focus on camp management on the second day. His sessions were followed by a presentation on landslides by Abheetha Walisundara, an engineer from the National Building Research Organization. Participants were also given the opportunity to share their field experience during various phases of disaster management for a more interactive approach and encourage learning opportunities amongst peers.
Cover Image by Matyas Rehak/ Shutterstock.com