The regional training course on rights-based and inclusive approaches to early warning evacuation and camp management is underway with the mentorship of Mr. Matthew Scott, Senior Researcher, Team Leader of the Raoul Wallenberg Institute (RWI), Sweden. The session included around 35 participants from the members of the Regional Technical Working Group on Inclusive Approaches in Localization (RTWG-IAL), nominees from the Asian Preparedness Partnership (APP) countries, APP Program Team, and the participants from Bangladesh and Lao PDR through the APP + approach. This training is being undertaken in collaboration with the program on "Building Resilience through inclusive and climate-adaptive disaster risk reduction in Asia-pacific" (BRDR) which is supported by Swedish International Development Cooperation Agency (Sida)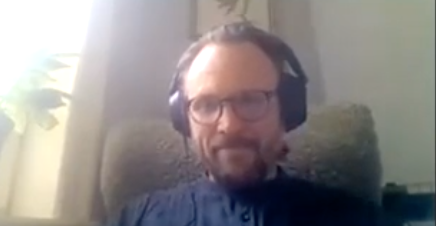 The course was designed to introduce disaster risk reduction and management (DRRM) practitioners to the core concepts underpinning a rights-based and inclusive approach to early warning, evacuation, and camp management. It focuses on issues that will be relevant to practitioners across the region. The course also centers on contributing to achieving the goals in the Sendai Framework for Disaster Risk Reduction (SFDRR).
The training course combines self-directed learning through an online manual and a series of recorded lectures. The knowledge is complemented by interactive sessions that take place every two weeks. These sessions provide the opportunity to share experiences and reflect with colleagues and they contextualize the collection of insights related to existing practices and perspectives of actions working in DRRM. The participants took part in four sessions that included an introductory and general overview of a rights-based and inclusive approach (11 May 2021), early warning (18 May 2021), evacuation (2 June 2021), and camp management (16 June 2021). A consolidation meeting was held on 30 June 2021 as an opportunity to provide feedback for the training and reflect on the sessions.
The interactive sessions also focus on knowledge sharing and knowledge creation. This is undertaken by capturing evidence of national and sub-national laws, policies, and practices relating to inclusive approaches in early warning, evacuation, and camp management. The knowledge collection is facilitated by participants collecting, analyzing, and discussing specific documents and practices, using the rights-based and inclusive approach as a consistent anchor for discussions.
The overall purpose of the training is to provide an explanation of the four elements of a rights-based and inclusive approach. It also seeks to help participants identify important international and regional policy documents endorsing the adoption of this approach in the context of disaster risk reduction and climate change adaptation. The learning outcomes of the training will be assessed throughout the course.
Upon completion of the course, participants will be able to apply the four elements when evaluating existing early warning, evacuation, and camp management measures from local to national levels. Attendees are expected to be able to draw upon the learning outcomes when designing new initiatives in the field of disaster risk reduction and climate change adaptation.