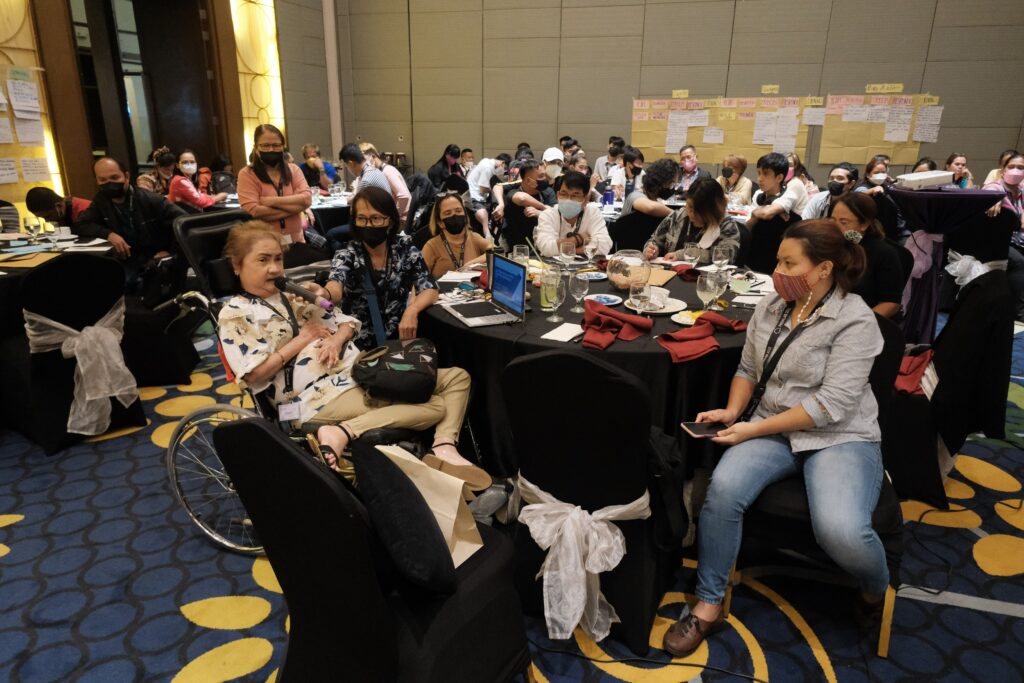 Convening for Equity 
Dubbed as PaSikLab 2022, the People's Conference on Humanitarian Standards served as a platform for people's organizations (POs) to assess the current humanitarian climate and workshops to assess the current state of humanitarian affairs in the country, particularly through the eyes of communities and POs. A total of 146 participants (48 males, 98 females) attended the event on 30 June 2022. The participants shared their experiences and practices with their peers toward knowledge exchange and strengthened cooperation among sectors. The POs collectively formed action points and arrived at a unified direction, committing to contribute to identified development themes in ensuring the quality of their impact for the foreseeable future.
Venturing into Business Resilience 
The National Micro, Small, and Medium Enterprise (MSME) Resilience Core Group (RCG) continues to work on strengthening the disaster resilience of MSMEs in the Philippines. Among its founding members are the Philippine Disaster Resilience Foundation (PDRF), the Office of Civil Defense (OCD), and the Asian Disaster Preparedness Center (ADPC). The National MSME RCG conducted a Strategic Planning Workshop on 22 April 2022 with support from PHILPREP. It was attended by 18 participants (7 males, 11 females). The group formulated a vision and national action plan for the coming years. It also served as a preparatory workshop for the MSME Disaster Resilience Forum held on 27 July 2022. 
Scaling Out through Digital Communications 
A National Simultaneous Earthquake Drill (NSED) Webinar was held on 10 March 2022 with 146 participants (48 males and 98 females). It introduced the Earthquake Preparedness Assessment Survey as the main strategy for assessing earthquake preparedness among Filipinos while the threat of the COVID-19 pandemic remains. The event focused on engaging the sectors of women, children, youth and students, and senior citizens. It also sought to strengthen relationships with stakeholders and partners as it highlighted the involvement of PHILPREP and ADPC.
Responding for Relief 
The Philippines Preparedness Partnership (PHILPREP) responded to communities affected by Typhoon Rai (Odette) at the very beginning of 2022. The partnership conducted a Damage Needs and Capacity Assessment (DNCA) with 272 participants (150 males, 122 females). Following this activity, it tackled the expected transportation challenges for relief by leveraging on the strengths of its network partners. PHILPREP consolidated and coordinated resources from various sectors, levels of governance, and partners for an effective response initiative.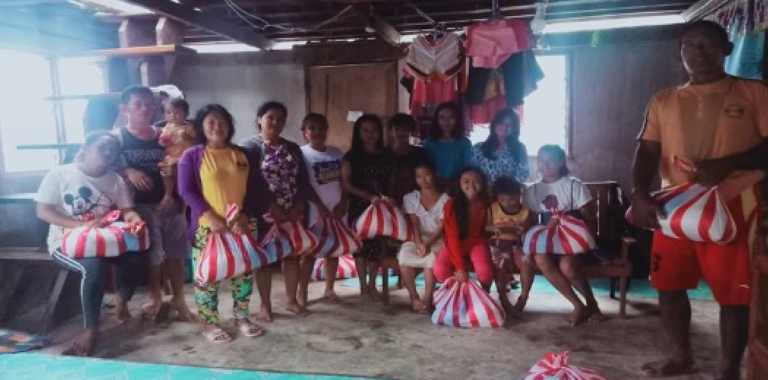 Strengthening Disaster Risk Reduction and Management
PHILPREP conducted four training courses in 2022 that included the Basic Disaster Risk Reduction and Management (DRRM) Training Course, Basic Project Management Training for Local Innovators, Exercise Design Training Course, and Emergency Operations Center (EOC) Training Course. These events garnered the involvement of 269 participants (98 males, 171 females). OCD has institutionalized these courses by including them in its training curriculum. 
Developing Knowledge Products for Priority Sectors
PHILPREP developed a Filipino version of the Rights-Based Humanitarian Response (RBHR) Manual. The updated version includes a session on effective coordination in each phase of emergency preparedness and response among all stakeholders. It also came up with a Localization Toolkit that contains examples of how to conduct an inclusive localization dialogue process to effectively engage local and international humanitarian actors as well as communities affected by crises. The booklet on Rules of Engagement in Humanitarian and Development Work presents various approaches and methodologies related to the rules of engagement in humanitarian and development work. In addition, PHILPREP developed tools and guides for MSMEs such as the MSME Disaster Risks and Needs Assessment Tool, Private Sector-Adapted Core Humanitarian Standard (CHS) Guide, MSME Business Continuity Capability and Readiness Assessment Checklist, and Stories of MSME Disaster Resilience. Considered the backbone of the local economy, MSMEs remain to be a priority sector for PHILPREP. Additionally, PHILPREP developed a Learning Package, complemented by an Exploring Disaster Resilience Video.