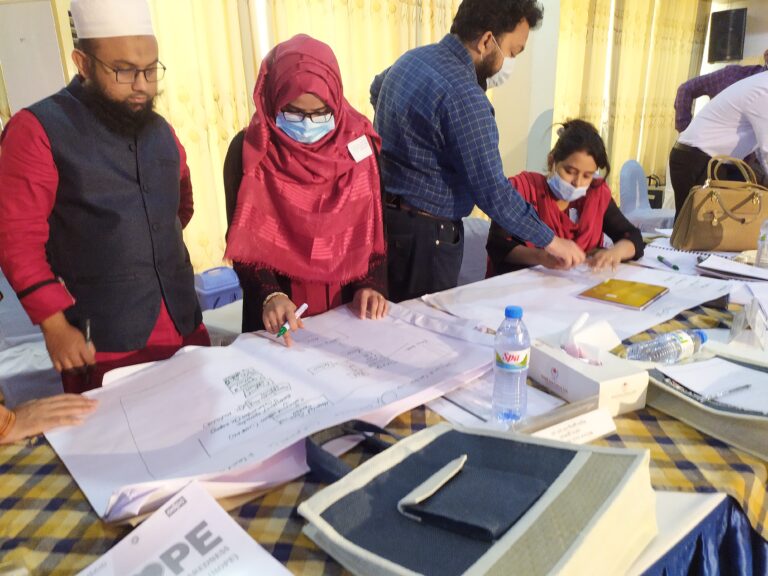 Mainstreaming Hospital preparedness in Bangladesh via SERB
In collaboration with the Directorate General of Health Services (DGHS) and the National Institute of Preventive and Social Medicine (NISPOM), the Asian Disaster Preparedness Center (ADPC) under its Strengthening Emergency Response in Bangladesh (SERB) program conducted Hospital Preparedness for Emergencies (HOPE) and Hospital Incident Command System (HICS) training on 5-7 March and 8-10 March respectively, focusing on building resilient hospitals in Cox's Bazar, Bangladesh. 
The location, climate, and topography of Cox's Bazar District make it highly vulnerable to tropical cyclones and associated storm surges, flash flooding, and landslides. The aim of these trainings is to create robust healthcare systems in the region and strengthen the capacity of the hospital disaster management committees, hospital managers, and administrators in tackling emergencies.
24 participants from 04 Upazila Health Complex facilities of Teknaf, Ramu, Ukhiya, and Chakaria took part in the HOPE training while 21 medical professionals participated from Chakaria Upazila Hospital to learn incident planning and management functions under HICS. These trainings will contribute to creating competent medical professionals who will be skilled to manage disasters in an organized way.
Using PEER methodology for developing instructors   
Under Phase 05 of the Program for Enhancement of Emergency Response (PEER) conducted three Instructors' Development workshops in the month of March in Sri Lanka and Pakistan to develop a self-supported mechanism in the countries. Developing an adequate number of instructors would ensure the availability of instructors during emergencies. These instructors will further coach a force of responders and act as advocates of disaster preparedness to help integrate PEER courses into the countries' response systems.
HOPE for disaster resilience in Sri Lanka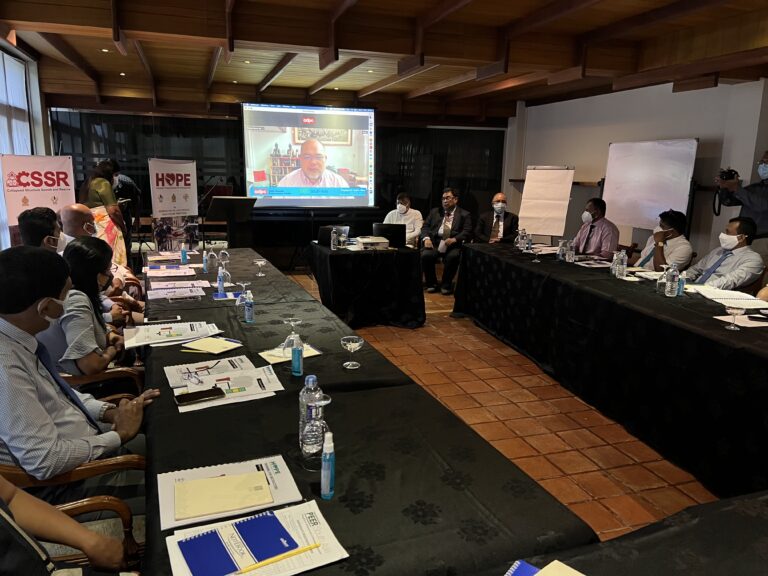 PEER partnered with the Ministry of Health (MOH), Sri Lanka to organize a HOPE instructors workshop in the country from 7-11 March 2022. 17 doctors from the MOH participated in the training to upgrade their knowledge on the management of patients during disasters and build a robust response system in hospitals. 
MOH aims to develop a cadre of instructors through HOPE and embed it as part of emergency response training in the island nation.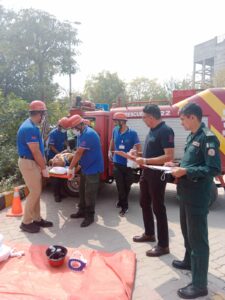 Developing instructors in Pakistan through PEER
Taking forward a 17-year-old partnership with Punjab Emergency Service Department Rescue 1122, PEER organized a Medical First Responders (MFR) and Collapsed Structure Search and Rescue (CSSR) Instructors' Workshop in the country from 14-18 March and 22-28 March respectively. 24 instructors and emergency officers from the Emergency Services Academy participated in the training. 
Rescue 1122 has been a long-standing partner of PEER and utilizes PEER courses for developing responders and instructors through its training systems.
As the name suggests, MFR focuses on upskilling medical practitioners to manage disasters and impart life-saving skills. On the other hand, CSSR is designed to provide first responders with the skills necessary to search for, stabilize, and extricate victims trapped in collapsed structures using the safest and most appropriate procedures. These instructors' workshops were also intended to review the PEER curriculum that has recently been updated in the national context.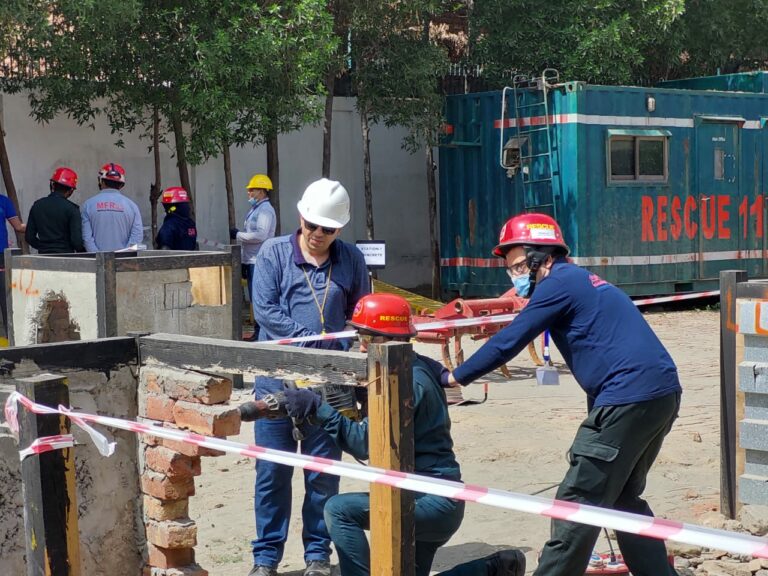 These training and workshops contribute to the PEER institutionalization agenda which advocates for integrating emergency management courses in countries' response systems, plans, and budgets and creating a community of prepared professionals for a resilient future.
Cover Photo by Freepik.