If success is a journey, our everyday transport is what gets us there. There are 15 million locals on trains while others hit the road on jeepneys (small buses) or tuktuks (tricycles) on any given weekday across the Phillippines. It everybody's destination that is helping this industry grow in the nation- the transport and logistics sector is expected to create 7.5 million jobs and achieve 5% of employment by 2022.
At APP, we focus on the vulnerable sectors of our society in our development initiatives. MSMEs are among the priority sectors of our national chapter, Philippine Preparedness Partnership's (PHILPREP) and its targets in local program activities. PHILPREP has developed these case stories to amplify the voices on the ground, especially during the COVID-19 pandemic. It seeks to portray human stories to raise awareness on how disasters affect the most vulnerable communities.
The interviews for this series were conducted in partnership with the Social Enterprise Development Partnerships, Inc. (SEDPI). The organization was our main local partner for this publication.
JhunRodriguez / Resident of Quezon City- Tricycle Driver
Jhun Rodriquez's day would start with morning commuters in Quezon City. He is one of 4.5 million drivers across the country who have left their vehicles in garages until quarantine conditions are lifted. Jhun has put a 'Family Use – Private' sign on his tricycle, "We are only allowed to use it for business purposes and personal family needs." The lockdown has banned tricycle drivers from passenger transport since March 15, 2020. "I attempted to take my tricycle the day after the lockdown. The authorities had warned me that it would be impounded. My tricycle is leased so I did not want to take the risk."
The rent for the tricycle is P200 per day. Jhun had previously earned enough to support the family of 11, "I would usually earn up to P24,000 a month." Support comes from the family during the worst disasters. Jhun was able to rely on his brother when tropical storm Ondoy ravaged the city in 2009, "My brother is too old to work now so it is my turn to ensure his well-being. I do not have enough money to start a business and our savings have gone towards food and medicine." Jhun and his brother's family only eat lugaw, a rice porridge, most of the time. "Eating the same meal every day becomes really difficult for the children. I assure them that when I am able to resume working, we will eat like we used to again."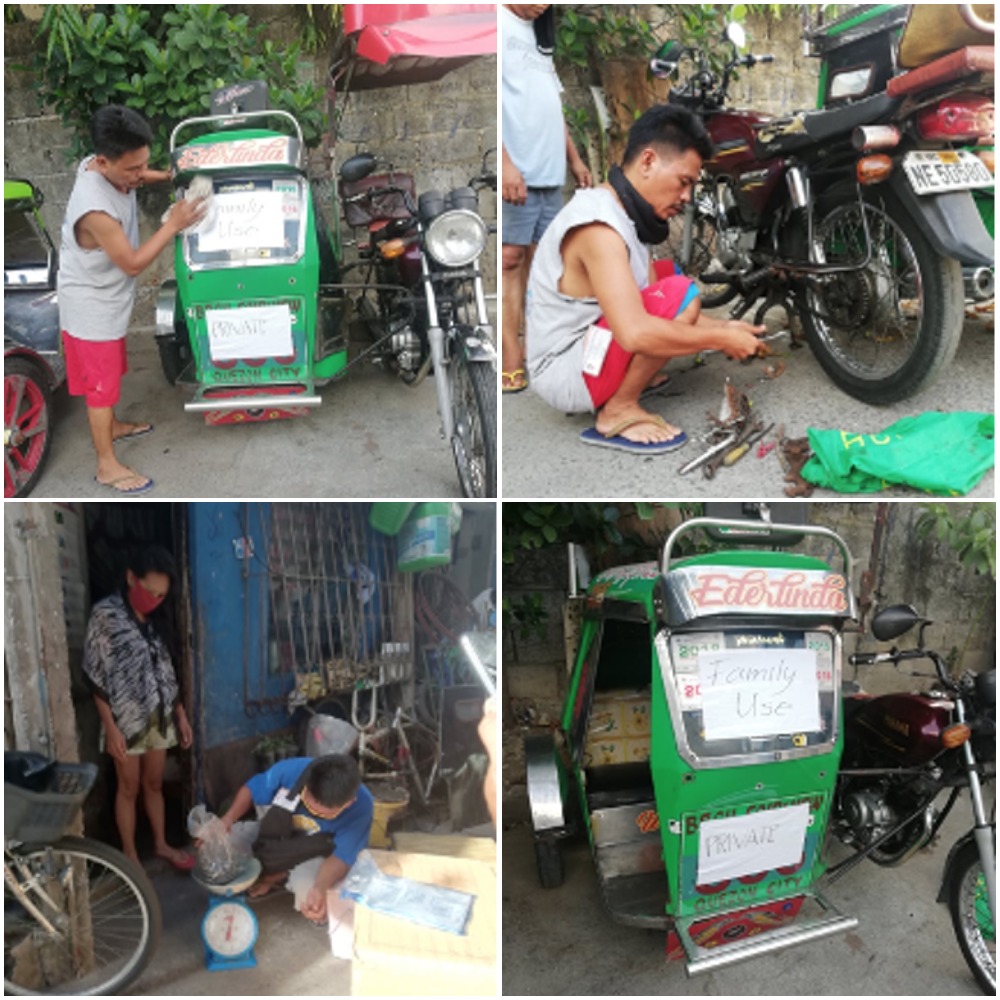 The city was distributing P2,000 for tricycle drivers which Jhun was unable to collect, "I believe it is because my house is far from the collection point. The local government did provide us with rice and sardines on two occasions. We have also received grocery items from Gawad Kalinga." Local organizations have become the most dynamic advocates during the pandemic.
Jhun's tricycle has become an unexpected business tool: "I was able to borrow P5,000 from my friend and I used the money to buy and sell fish." He uses the tricycle to take his supply to the local market. "Everyday kindness keeps me optimistic. My customers don't haggle for lower prices and some do not even ask for their change. It has allowed me to pay back the loan within a week." Jhun usually buys 20 kilograms of fish and was able to make a profit of P600 per day. Matters have gotten worse since the total lockdown has restricted him from selling at the marketplace.
Edwin Cawit / Resident of Lagao, General Santos City – Food delivery service
The onset of social distancing and isolation steadily witnessed a decline in Edwin Cawit's food delivery service, "We started to feel the effects of COVID-19 in the second week of March when many of our clients canceled their previous orders. Our services came to an immediate halt as of March 18. I understand that safety measures are necessary but the indefinite timelines put us in a dilemma." His business was growing with profits of P60,000 to P80,000 a month. Although food delivery services make up a small portion of the industry, it has witnessed a steady increase with an expansion of 7.3% between 2016-2017.
Edwin's passion project has always been on the plates, "I started the business after years of savings because I wanted to be my own manager and operator. Cooking meals was always a family affair so it was a natural career move. I am able to cope because I do not have to compensate for any employee's salaries." Edwin has savings to sustain his family but the uncertainty remains a concern. "The only way to prevent fines or penalties was the 'wait-and-see' option at the beginning of the lockdown. We listen to and follow updates from our local news outlets and social media pages. We are very careful because our services involve people's consumption."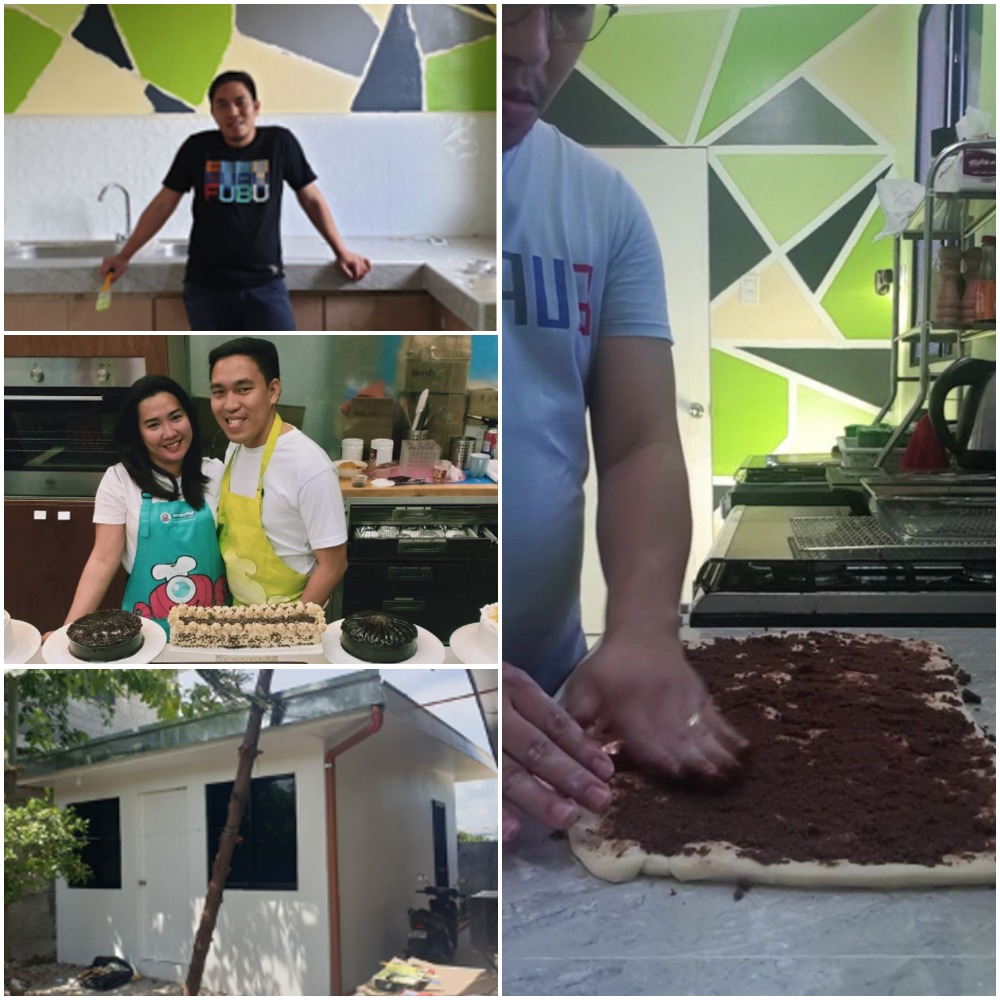 Inflation of necessary supplies during a disaster event makes business continuity an even greater challenge. Edwin's main concern is procuring inventory, "We pick up essential ingredients from outside the local area because of lack of availability. The city's clustering policy during the lockdown prevents vendors from sourcing some of the vegetables we need from Bukidnon." The scarcity in supply and increase in price has forced Edwin to shut down despite being able to operate under COVID-19 safety guidelines. "The price of vegetables has inflated by 20 to 30%. Rice and grains have only gone up 10%. However, these cumulative prices make it impractical to continue operations." The emerging caterer hopes that small businesses will receive the aid they need to carry on after the restriction, "We would appreciate logistical support, availability of supplies from the National Capital Region and other key cities, tax relief, and easing of local cluster market restrictions."
Shirly Erum / Lagao, General Santos City – Driving Instructor
Shirly Erum's classroom is the road of General Santos City- "I believe that driving is in our blood. Five out of our nine family members are driving instructors." The school of driving can be a promising career as instructors make an average of P235,451 annually. The number of students started to slow down in March. "We no longer have enrollees because of the transportation restrictions. Physical distancing also makes it impossible to hold practical sessions." They would offer three package deals – a five day tutorial for P2,800, seven days for P3,800, or a monthly package between P10,000 to P20,000.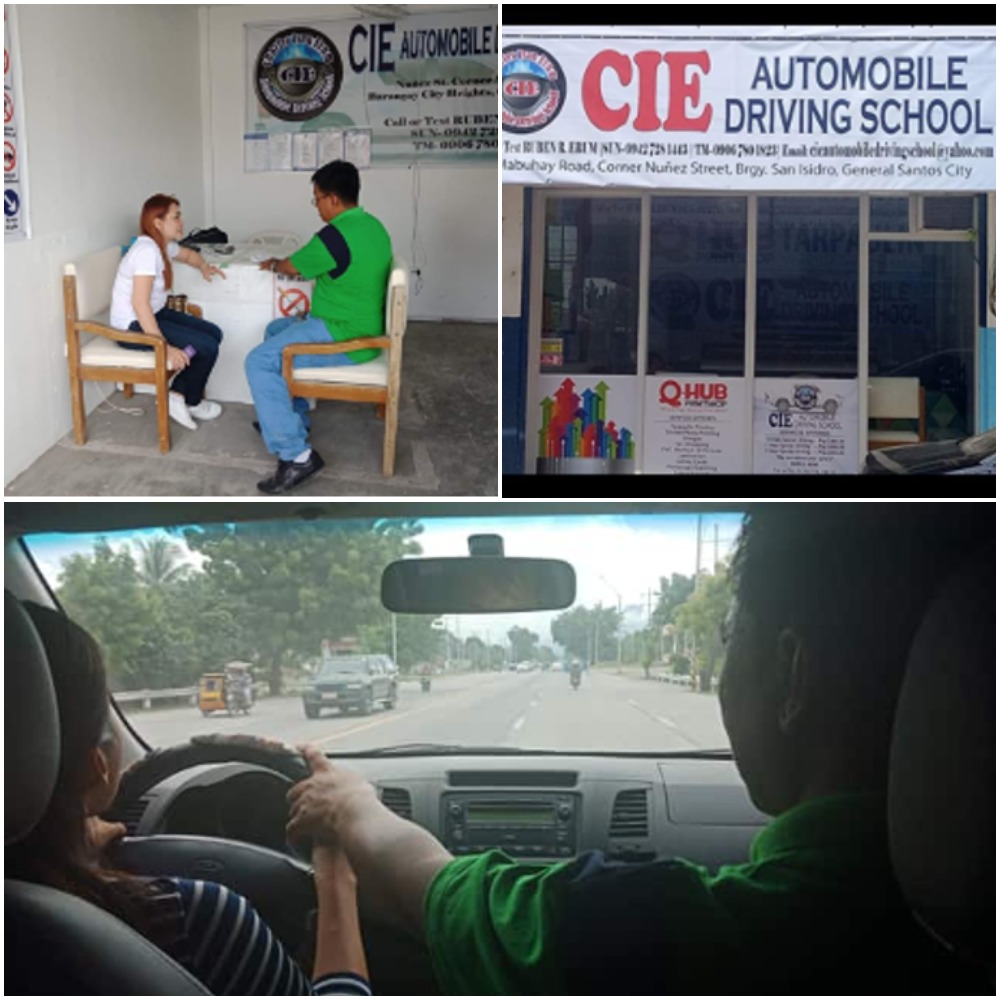 Keeping their office is the biggest challenge, "Our maintenance cost fluctuates between P5,000 to P10,000 and the rental fee for the office is P7,000. We have used our savings to continue paying the rent and any vehicle maintenance that was necessary." Shirly also has to consider the family expenses, "My sister works in Hong Kong and has sent us remittance of P20,000 during the lockdown. We were able to use the money for four months of household expenses. If we can resume operations soon, we would only need P5,000 to start functioning again."
Giselle Pastrano / Resident of Cebu City – Self-service Car Wash Business
The Pastranos anticipated that 2020 would be a year of new beginnings and opportunities. Giselle and Arnold welcomed a new baby, Arnold, in April. They had also opened a new business to provide for their growing family. Transforming their garage in front of their home as optimal for starting their venture. Giselle would be able to take care of her family and work, "Our space was large enough to situate a self-service car wash and food stall. We would earn around P9,000 to P12,000 from the car wash and P16,000 to P18,000 from the food stall." Both businesses had minimal expenses because they were run by Giselle and Arnold, "We would spend P1,000 to P1,500 that was mostly for the water bill. The expenses for the food stall were P9,000 a month. The profits were more than enough to cover the P7,000 we would need for the household."
They had only been operating for a month when they decided to shut down. Giselle's immediate concern was her family's safety, "Our business is in front of the house. Customers coming in and out expose my family. Compromising their health is never an option." She also has a seven-year older son, Travis, who is currently unable to attend school. The food & beverage industry is expected to reach $415 million by 2024. Food stalls are becoming more popular as the younger generations opt to eat out. "Many of our ingredients have gone up by 40% to 50%. Our regular customers shared the same concerns and we started seeing a decline in customers when the lockdown started." Commuter restrictions eventually led them to cease operations of the car wash.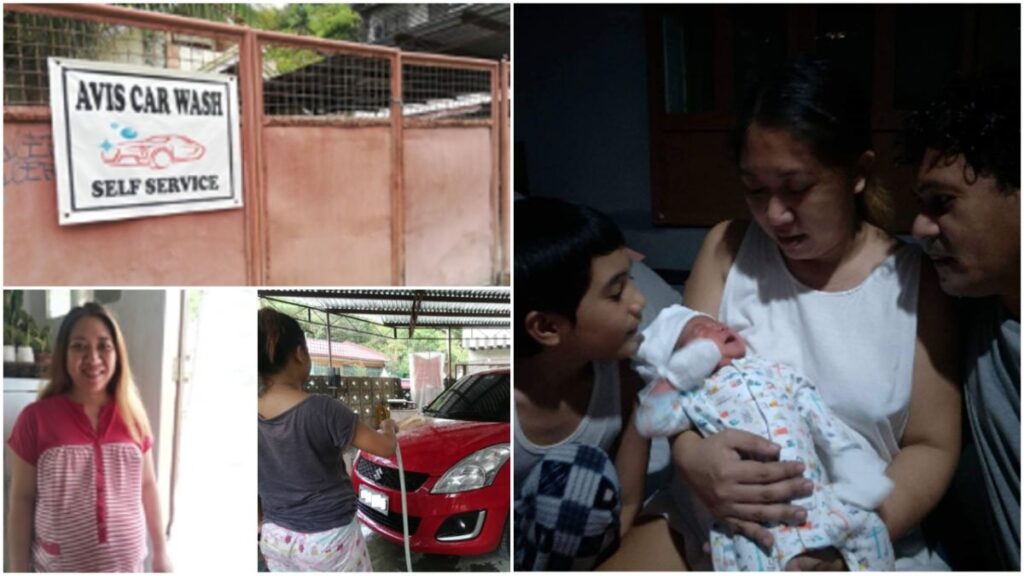 Multiple income-generating opportunities are a proven solution for many small businesses to sustain their needs. The COVID-19 restrictions have limited these prospects to entrepreneurs. Giselle currently works as a cashier for a university. It is the only stable income for the household. The lack of earnings has forced her to take loans, "My husband has a van that he would use for delivery operations. He would regularly work for Lazada but that has also stopped since March." Loss of revenue sources has multifold consequences for microentrepreneurs. "We have lost around P19,000 a month since the lockdown. We also had an SUV that we would rent out through the Grab app. Unfortunately, we had to give it back to the dealership because we were unable to cover the monthly payment or the driver's salary."

Click the links for

Part I

and

Part III

of this series.