The official launch and country planning meeting of the Program for Enhancement of Emergency Response (PEER 5) was held in Kabul Serena Hotel on 03 February 2021 led by the State Ministry for Disaster Management and Humanitarian Affairs with technical support from the Asian Disaster Preparedness Center (ADPC) and funded by U.S. Agency for International Development, Bureau for Humanitarian Assistance (USAID BHA). The milestone meeting brought together 35 key representatives from government line ministries, UN Agencies, NGOs, and academia to discuss the program planning and strategies for implementing program activities. Nine participants attended the meeting virtually from the ADPC Bangkok office, USAID, and UN agencies from the region.
In the opening session, Mr. Mohammad Qaseem Haidari, SMDM/ANDMA Deputy Minister, expressed his appreciation to ADPC for engaging Afghanistan as one of the program countries for implementing PEER and thanked the contribution of USAID for its generous support. The PEER program is significantly essential for the people of Afghanistan and the emergency response institution to serve vulnerable communities, Mr. Haidari added.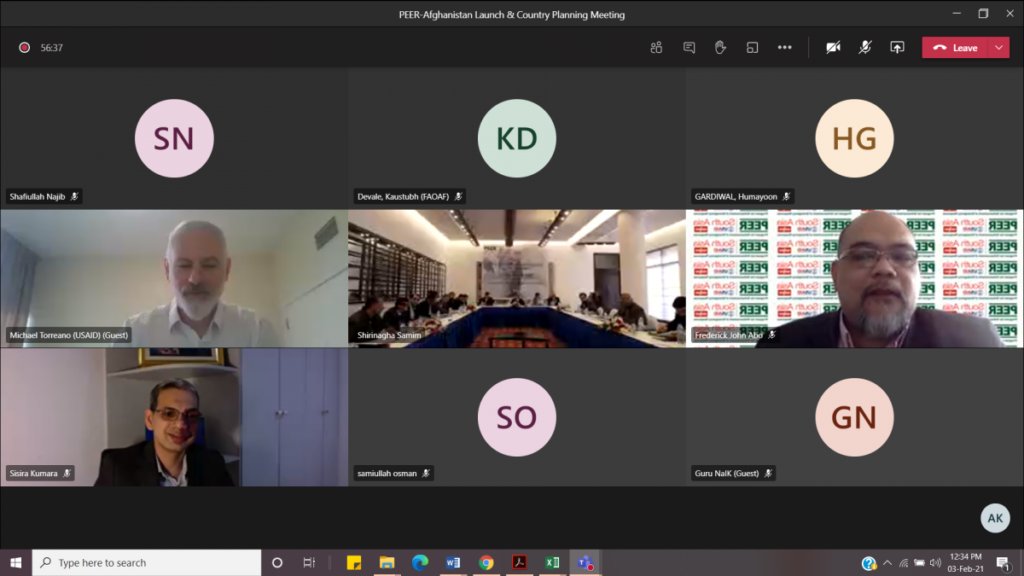 Mr. Sisira Madurapperuma, Director of Preparedness for Response and Recovery Department from ADPC, welcomed and extended his gratitude to the participants and ANDMA for providing leadership for the program. He said that the PEER program is one of the successful programs implemented by ADPC since 1998 that significantly contributed to the region's emergency management institutions.
Mr. Michael Torreano, Regional Advisor from USAID – BHA in Kabul, provided a short message to the meeting and highlighted USAID's role as one of the main contributors to the development process of Afghanistan in the last two decades in the areas of humanitarian and disaster management in the country.
Mr. Sayed Abdullah Ahmadi, Director of Wazir Akbar Khan Hospital, represented the Ministry of Public Health in this event. He delivered a message in the opening session that highlighted the Ministry of Public Health as the leading agency for Afghanistan's health sector. The ministry plays a vital role in the country's emergency response system through the country's government hospitals. Implementing the PEER program in partnership with the Ministry of Public Health certainly improves the emergency management units of hospitals in the country.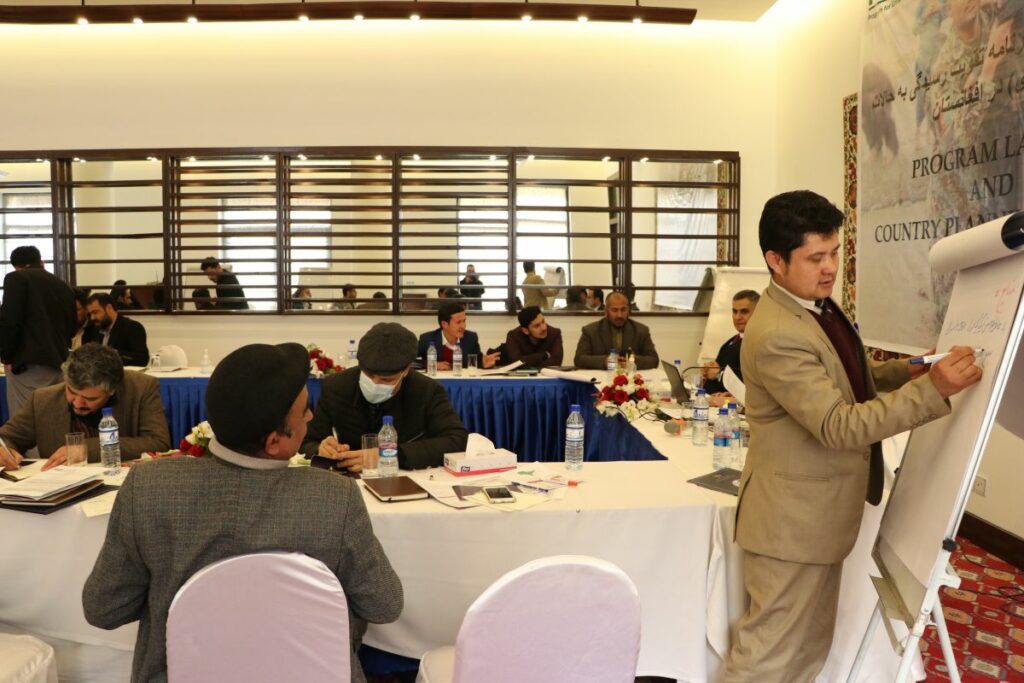 The meeting concluded with critical action points, leading to identifying priority interventions to shape the PEER Program in Afghanistan. The national PEER Steering Committee will guide the program under the leadership of ANDMA and collective support from national implementing partners in the spirit of collaboration, partnership, and engagement with stakeholders.