Innovation is an important aspect of adaptation which equips people with scientific information and technology. Limited not just to technology, innovation can take many forms such as new knowledge, changes in behavior and improved processes for finding solutions. Time and again, communities face repeated disasters, often coming up with local solutions to manage them. The worrying trends of increasing disasters, climate change and complex emergencies necessitate new ways of thinking and approaches towards DRM actions.
Asian Disaster Preparedness Center (ADPC) under the Asian Preparedness Partnership (APP) organized the "Innovations Forum for Safer Asia" facilitated by the Bill & Melinda Gates Foundation. Using APP's extensive partnership network, the Forum sought to engage open discussion and dialogue on sharing past experiences and promoting transformational ideas for DRR in order to create workable solutions for reducing disaster impacts in Asia. Participants included experts, practitioners, development partners and APP member countries who represented governments, local NGOs, academia, as well as private sector networks.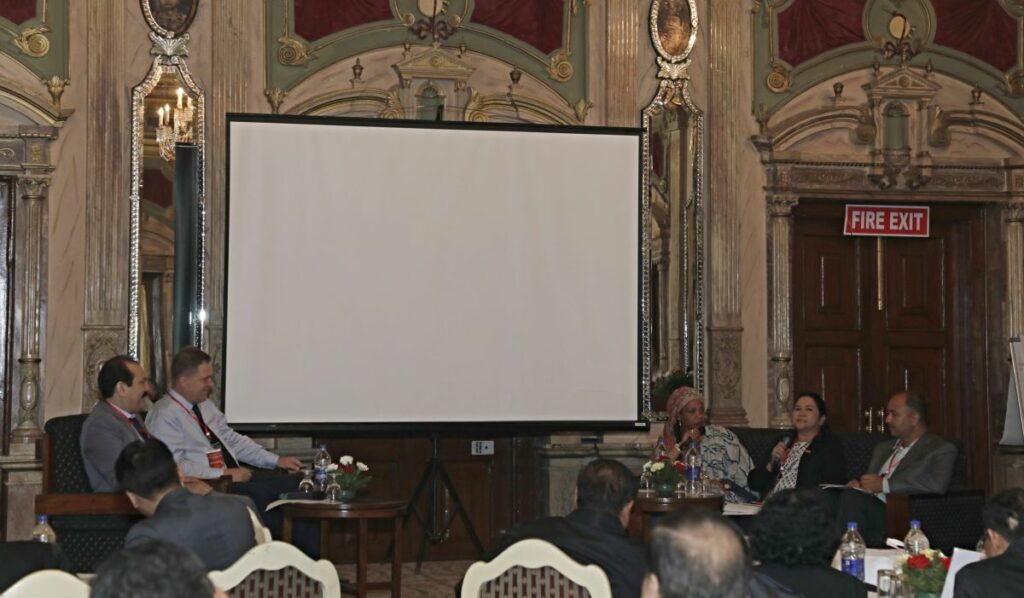 "Innovation is one of the main driving forces of humanity" said Mr. Hans Guttman, Executive Director, ADPC as he, Ms. Indu Ghimire, Joint Secretary, MOHA Nepal and Dr. Valerie Bemo, Deputy Director – Emergency Response, BMGF welcomed participants. Dr. Bemo led an interactive discussion exploring the differences between product, process, position and paradigm innovation, and encouraged participants to reflect on sources of innovation in their daily lives that can be incorporated into the DRM framework.
Leading by example: Regional approaches and initiatives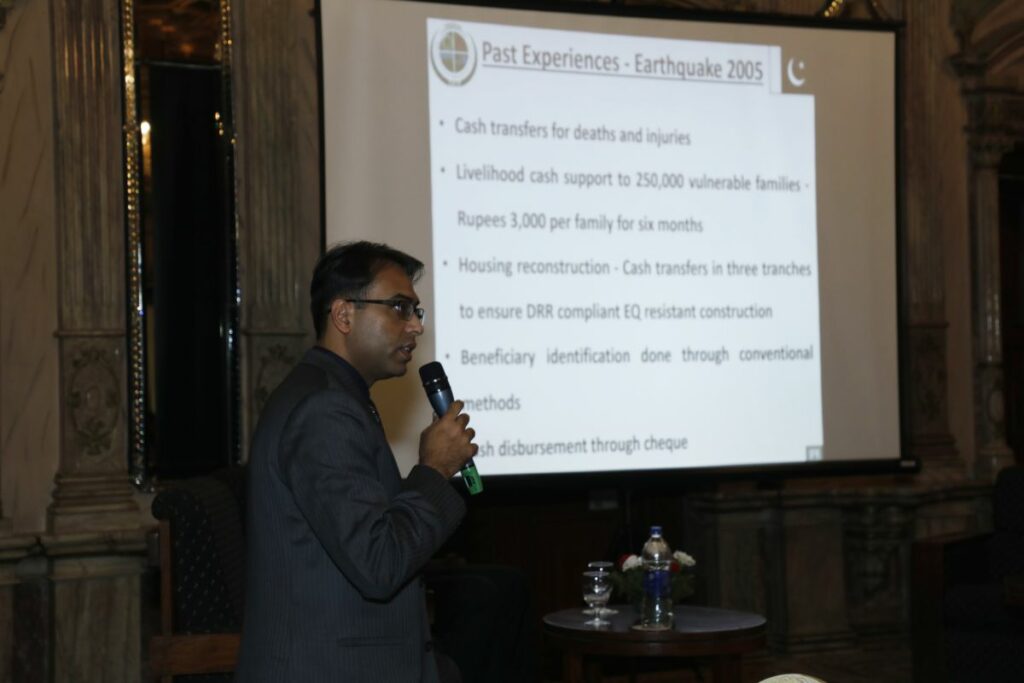 Following the setting of stage by Dr. Bemo towards exploring the concept of innovation, panelists comprising of representatives from ADPC, NDMA Pakistan, CDP Philippines and BRAC Nepal gathered to reflect on their personal and organizational experiences. The discussion focused particularly on the need to further adopt localized approaches to DRR and increase community awareness and involvement in such innovations.
Drawing innovative experiences from the region, speakers presented unique regional solutions and cases drawn from other countries such as the bamboo toilet project by Mr. Rakib Avi, Programme Manager, BRAC Bangladesh; environmentally sustainable hospitals for better healthcare by Ramon San Pascual, Executive Director, Health Care Without Harm Asia and Dr. Senaka Basnayake, Director, ADPC shared his analysis on enhancing drought information services to minimize climate risks.
Maj Waqas Zafar, Deputy Director Technical, NDMA Pakistan recalled key milestones from Pakistan's Cash Transfer Programme (CTP) and how the process has improved over the years to increase awareness on recipient eligibility and fund transparency. Mr. Asith De Silva, Manager, Dialog Axiata PLC explained how public-private partnerships in Sri Lanka contributed to South Asia's first Public Alerting Network through launch of the Disaster Emergency Warning Network (DEWN). DEWN notifies 5,000 first responders via SMS on early warnings, and its mobile application has been downloaded over 8,500 times.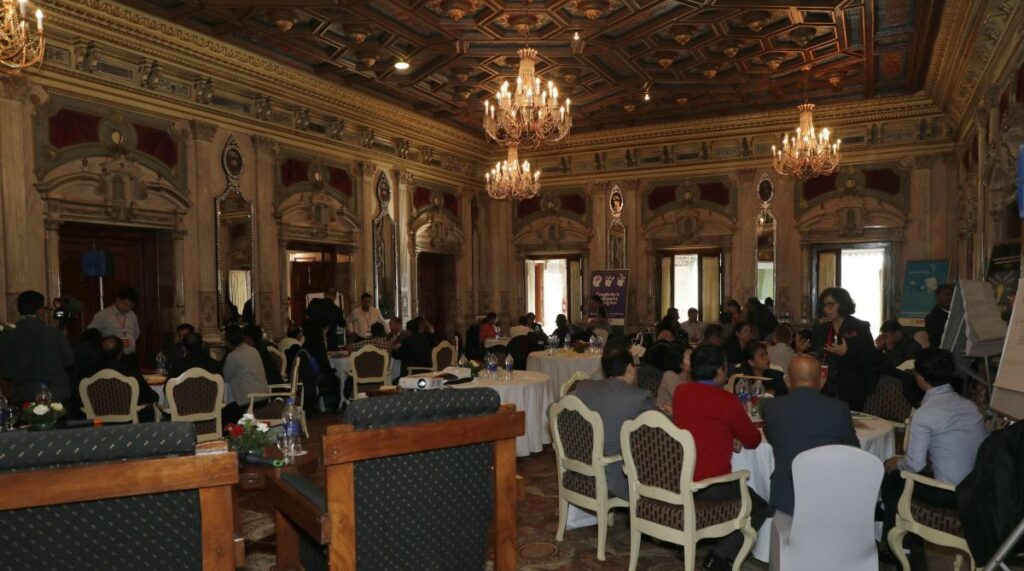 A group discussion was then overseen by Dr. Bemo and Ms. Pilar Pacheco to explore how innovations in DRM can be facilitated through specific mechanisms and approaches. Participants organized in groups deliberated on themes relating to determining the scope and nature of innovation in the DRM framework, necessary processes for nurturing new ideas, channels for dissemination, scaling the new products/tools up and out, creating an engaging culture for innovations and exploring financing options.
Reminiscing on the day's outputs and the way forward, Mr. Hans Guttman and Dr. Valerie Bemo concluded that organizations should always make time and space to support innovative practices and brainstorming, especially when workloads are high and demanding. The forum would pave the way in framing a model for the region in embracing the innovations approach to better serve the needs of at-risk communities in Asia.