Sri Lanka recently joined the fifth phase of the PEER Stage-5 (Strengthening Institutionalization of the Program for Enhancement of Emergency Response in South Asia) supported by the U.S. Agency for International Development, Bureau of Humanitarian Assistance (USAID BHA). The national launch with stakeholders has kick-started the process of preliminary meetings to assess existing capacities in disaster risk management by the partner organizations. The first of a series of these cluster working group meetings focus on introducing and reviewing the curricula of emergency response capacities of communities- CADRE (Community Action for Disaster Response).
Why CADRE?
CADRE holds special significance as local community members are the first to reach the disaster-affected area. Armed with the familiarity of their environment and risks in their area, they are a force to be reckoned with. Alongside basic first aid training, CADRE also teaches people how to deal with mass casualty incidents and how to assist injured people. It demonstrates how to carry out light search and rescue operations. Most of the CADRE training is active, wherein participants 'learn by doing'.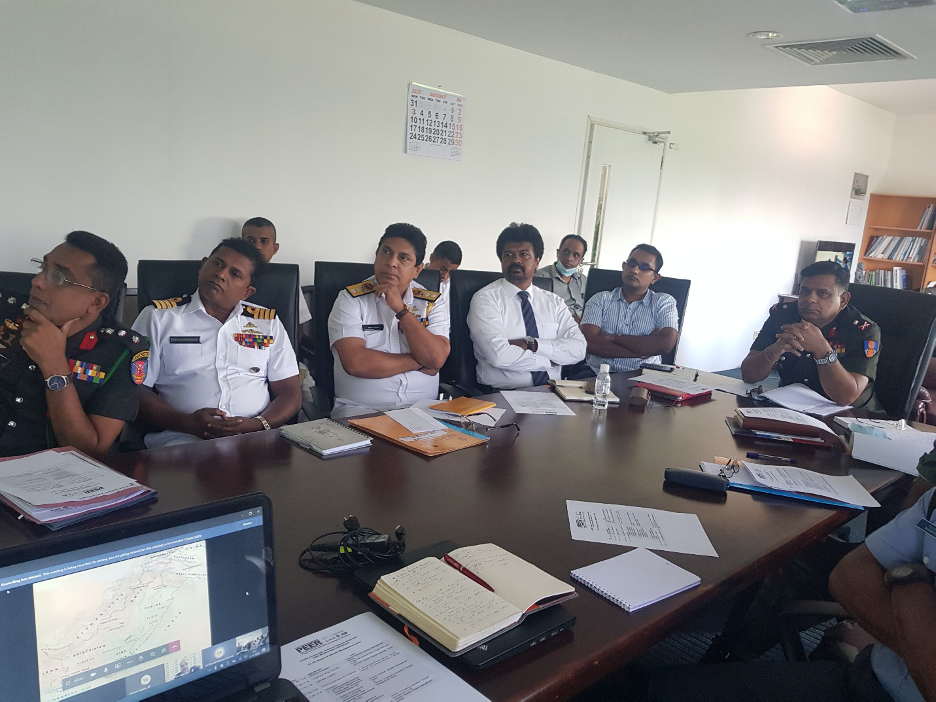 With the COVID-19 aggravating the situation in many countries, Sri Lanka has taken a timely step to brainstorm with partners. Chaired by the Director General- DMC, 22 officials representing various partner organizations like Sri Lanka Army- CDRT, Navy, Air-force, A-PAD, Sarvodaya, WFP, Sri Lanka Life Saving Association came together on 19 August 2020, for the cluster working group meeting of CADRE. The meeting opened up ways of exploring possible avenues for CADRE integration into existing plans/programs of institutions; identified processes for CADRE curriculum standardization and formation of Technical Curriculum Review Group (TCRG) with partners.
Learning from Pakistan on INSARAG Certification, and CADRE adoption through Rescue 1122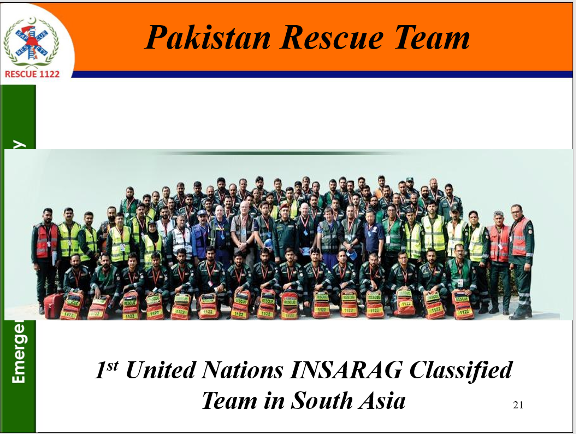 Dr. Muhammad Rizwan Naseer, Director General- Rescue 1122 Punjab Emergency Service in Pakistan was a special invitee joining remotely. Giving a snapshot of the immense work undertaken by Rescue 1122 in the country, it has become a trusted name in providing emergency services. Adapted to the local context, and language of Urdu, CADRE has been integral in the workings of Rescue 1122. Pakistan is one of the pioneers of PEER institutionalization and CADRE adoption through Rescue 1122 Emergency Service Academy. With a trained pool of master instructors and community response teams, their services include providing ambulance, rescue, and fire services.
While sharing his experience, Dr. Naseer also elaborated on the process of obtaining INSARAG certification and necessary steps for Sri Lanka. As the 1st United Nations INSARAG classified team in South Asia, officials present in the meeting were highly encouraged and motivated to take up this process and streamline the training systems and curriculum of emergency courses through PEER. Dr. Naseer also highlighted the contribution of CSSR (Collapsed Structure Search and Rescue)- another component of PEER in laying the foundation of emergency capacities in Pakistan.