In September, PEER supported partners in Nepal, Bangladesh, India, and Pakistan to conduct basic and instructor training for their response forces, hospitals, and community first responders. 
Here's a round-up of PEER training conducted this month: 
Developing PEER instructors in Nepal
Nepal Red Cross Society (NRCS) led an 8-day CADRE training for instructors from 2-9 September in the Chitwan district of Nepal, with technical support from PEER. The training aims to introduce community volunteers in the region to the basic search and rescue techniques and skills to provide basic life support. 
Mr. Gyanshali Neupane, President, District Chapter Chitwan, NRCS, inaugurated the training emphasizing the role of PEER in developing capable human resources for disaster preparedness and response. He commented that considering the disaster vulnerability of the district, a community-based response force would play a critical role in reducing the risk of disasters. Twenty-four participants from 6 municipalities, namely, Ratnangar, Khairahani, Rapti, Makwanpur, Bharatpur, and Kalika Municipality of Chitwan district, enrolled in the training.

Similarly, HOPE veteran, Ministry of Health and Population (MoHP), Nepal, held a 5-day HOPE training for instructors from 7-11 September in Kathmandu. Twenty-two health officials from the MoHP, National Health Training Center (NHTC), World Health Organization (WHO), and other hospitals joined the training, aspiring to lead future HOPE training in the country. 
Dr. Yadu Chandra Ghimire, Director, NHTC, inaugurated the training and added, "Instructors play a key role in the HOPE training. We believe this training will help Nepal to develop a pool of competent trainers."

Training a fresh batch of FSCD officers in Bangladesh 
Bangladesh Fire Services and Civil Defense (FSCD) conducted a 13-day MFR training at its Mirpur training complex in Dhaka from 17-29 September to train its new batch of officers. 24 FSCD officers underwent their initial training as potential instructors. 
They learn about managing different medical emergencies like seizures, diabetic emergencies,  and cardiovascular accidents to provide health support to victims of emergencies. Selected officers from this batch will undergo MFR training for instructors planned for October 2022.  

First PEER training at NDRF 2nd Bn
In India, National Disaster Response Force (NDRF) organized its first-ever CADRE training for its 2nd battalion at NDRF Campus in Kolkata. With 28 officers, a 3-day CADRE basic training was conducted on 13 September, followed by a week-long instructors workshop from 19-25 September. 
Mr. Gurminder Singh, Commandant, NDRF, inaugurated the training and added, "The disaster vulnerability of India and NDRF's position across the country make it appropriate to train volunteers at the ground level, through the response force." 
CADRE provides a brief understanding of the application of SAR techniques and life-saving skills, that can be deployed in emergencies. During the basic training, the participants were introduced to different kinds of emergencies, including floods and fire, orienting them on basic rescue techniques and dead body management. At the same time, the instructors' workshop focused on the lesson management skills of the upcoming instructors.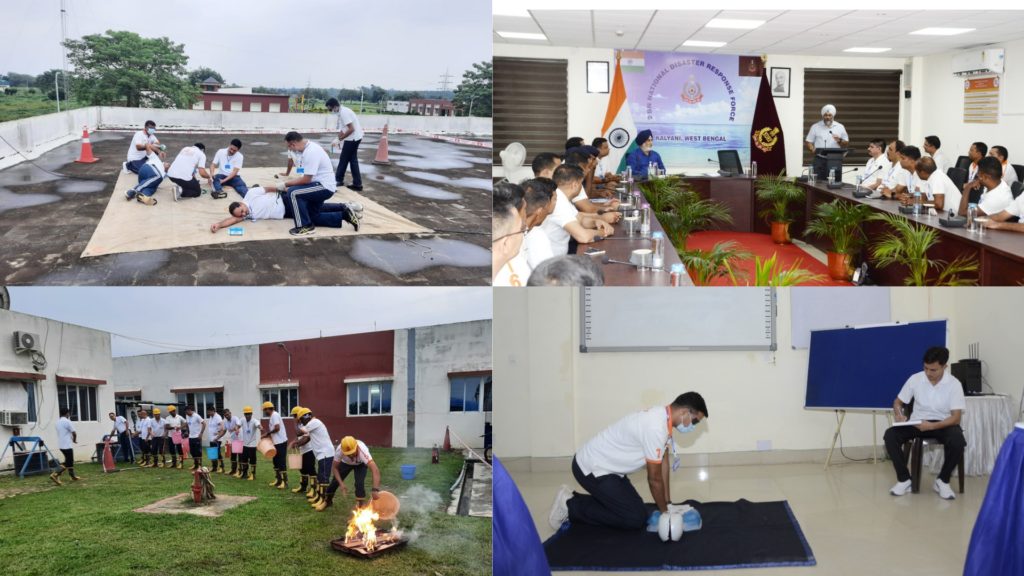 Refreshers training for CADRE instructors in Pakistan 
As part of the rollout of courses, two refresher course for CADRE instructors from 21-24 September and 27-30 September was conducted. The purpose of these refresher courses was to orientate existing instructors with the recently revised & updated curriculum. The courses also aimed at validating the revised curriculum.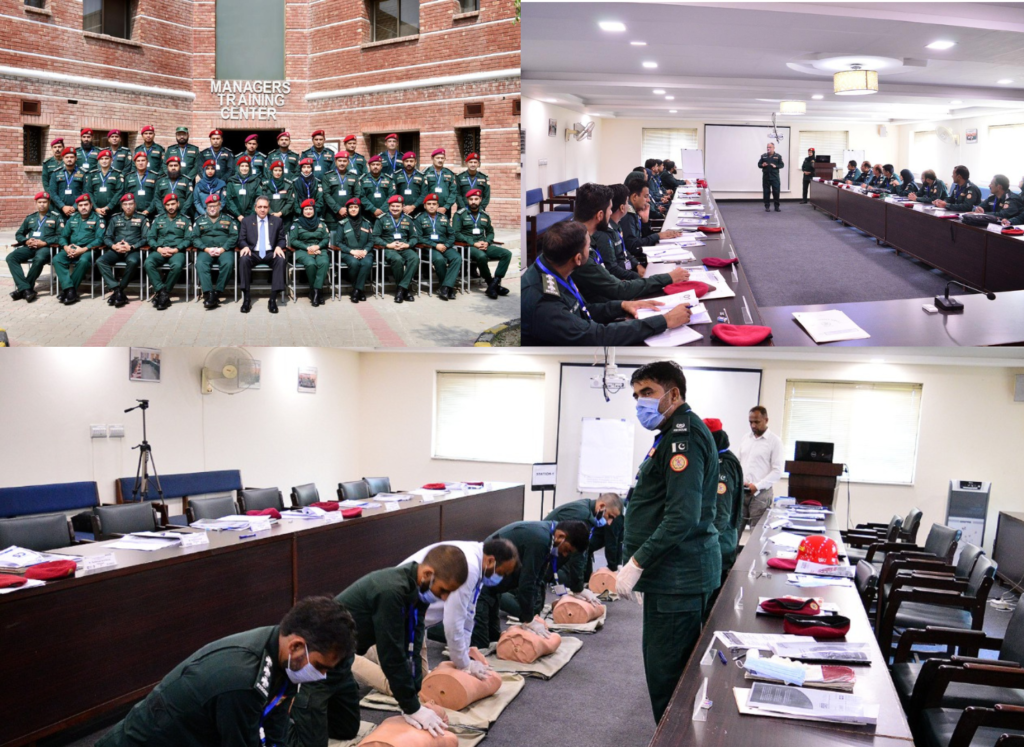 Both the courses were conducted at the Emergency Services Academy (ESA) with resources leveraged by the Punjab Emergency Services Department (PESD) and ESA as part of the Partial Funding Assistance Program (PFAP). The course used the reviewed course material, again examined by the course team for additions and modifications required. The program engaged ten instructors from ESA and PESD to conduct these courses attended by 24 participants.