Significant damage and losses to the commerce and service industry in Sri Lanka, particularly Micro, Small and Medium sized enterprises (MSMEs) have highlighted the need to enhance capacity and awareness of businesses to better prepare for disasters. Business continuity management (BCM) has been recognised as a practical and pertinent tool by which enterprises can plan ahead to maintain and recover their operations during disruptive events.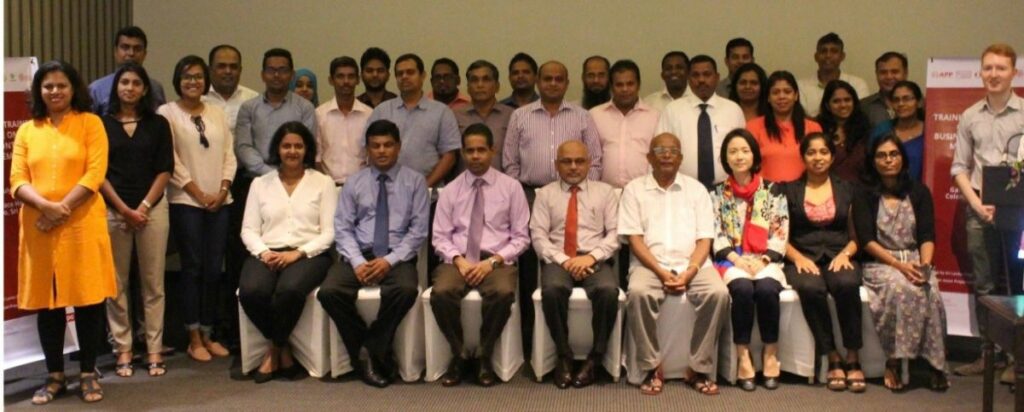 The Sri Lanka Preparedness Partnership (SLPP) in collaboration with the Asian Disaster Preparedness Center (ADPC), the Ceylon Chamber of Commerce and Government of Sri Lanka (Ministry of Irrigation & Water Resource Management and Ministry of Disaster Management) with support from Oxfam Sri Lanka organized a Training of Trainers (ToT) on BCM in Colombo, Sri Lanka from 18 – 20 July 2018.
SLPP represents the national network formed in Sri Lanka within Asian Preparedness Partnership for strengthening capacities of Government, Private sector and Local Humanitarian Organisation network with support from Bill & Melinda Gates Foundation (BMGF).
As one of the key stakeholders in APP, the ToT on BCM was designed to promote awareness and knowledge of the benefits and key processes of BCM as part of overall efforts for building business resilience. The training aimed to equip the participants to deliver BCM training for MSMEs especially as part of enhancing their value chain and/or corporate social responsibility and environmental sustainability programs.
The technical component of the BCM training was facilitated by the iPrepare Business team with support from the ADPC Sri Lanka country office who assisted in contextualizing the training. The training included an introduction to the concept of business resilience and experience of iPrepare Business in promoting and utilizing BCM as a tool to enhance the resilience of business, particularly SMEs.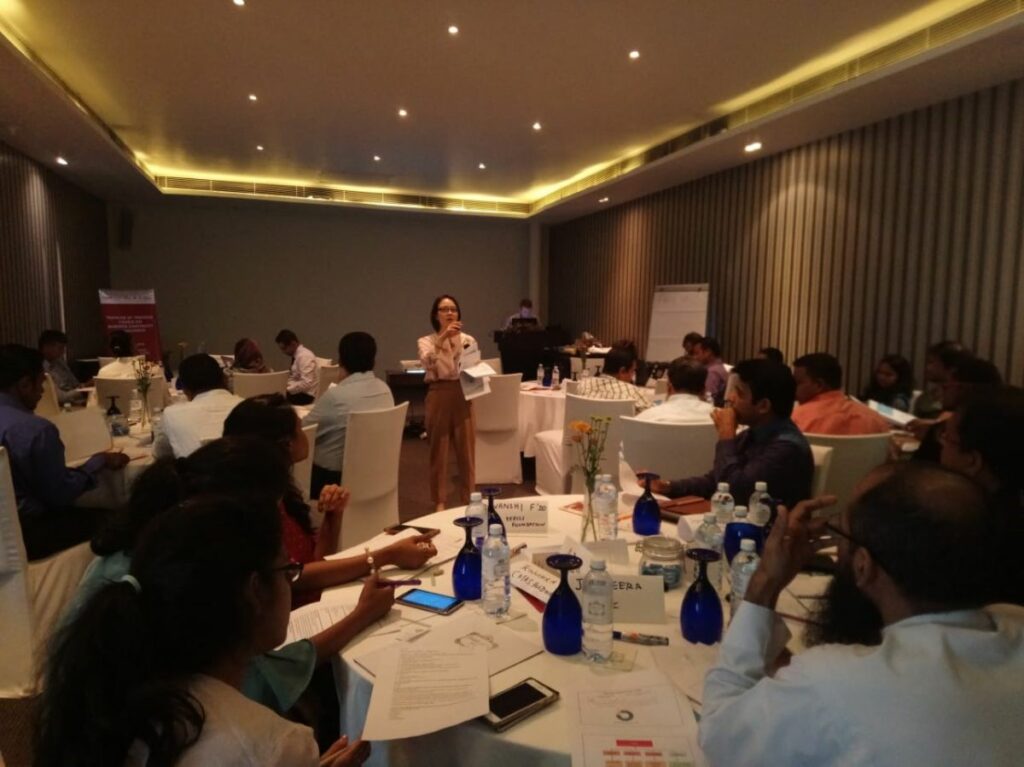 The three-day ToT aimed to increase understanding and knowledge of business resilience, with a special focus on business continuity management among senior officers/ managers from the private sector networks/organizations and the public sectors. Through the event, it is expected that the participants will better understand the importance of BCM and develop action plans on how to spread the BCM practice within and beyond their organizations in the next six (6) months after the ToT.
Furthermore, aside from the BCM modules the participants were asked to consider the resilience of their own organizations and gain a better idea of the profile of the types of organizations represented at the workshop by completing a Disaster Preparedness Assessment Exercise.
The welcoming remarks of the forum were delivered by Mr. Chandrarathna D Vithanage, Senior Assistant Secretary General Ceylon Chamber of Commerce. He highlighted the aims of the ToT in raising awareness among larger enterprises to enhance their own Business Resilience and in turn transfer knowledge to SMEs.
Mr. Thajudeen, Additional Secretary, Ministry of Industry and Commerce delivered the keynote speech highlighting two major gaps for SME resilience in Sri Lanka: firstly, recovery planning as well as the need for a comprehensive risk information database including damage and losses following disasters.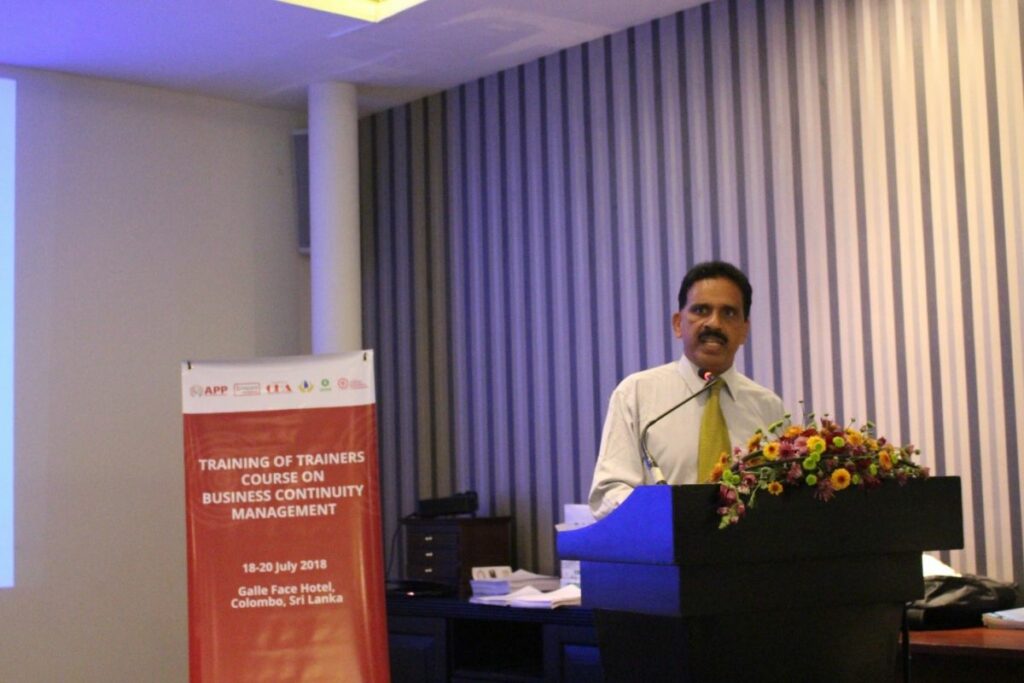 In addition, Director General of Disaster Management Centre (DMC) (part of Ministry of Irrigation, Water Resource Management and Disaster Management), Dr. S. Amalanathan noted that the Post disaster needs assessment (PDNA) undertaken in the country following floods and landslides in 2017 captured damage and losses of industry commerce. Nonetheless, there are still notable gaps in private sector engagement for disaster risk management which need to be addressed by government together with businesses themselves.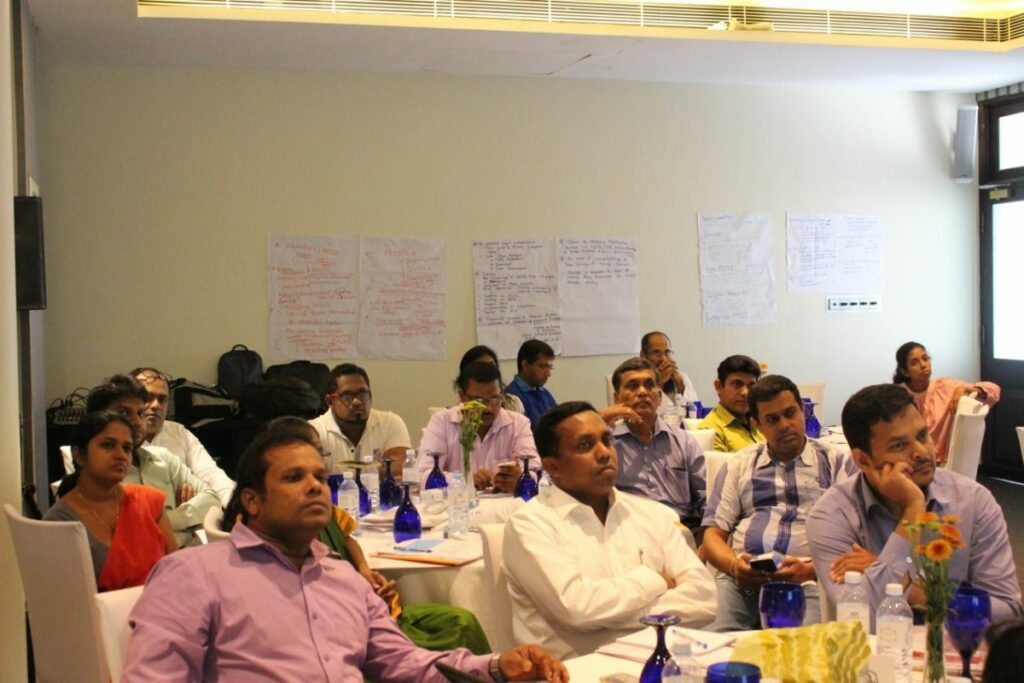 The 33 participants (8 Female, 25 Male) were comprised of representatives from private companies with MSMEs in their supply chains at the local levels, large corporations and representatives from District Chambers. Senior Officers from government agencies responsible for private sector development /MSME promotion as well as disaster risk management such as Ministry of Industry and Commerce and Ministry of Disaster Management. Members of Local NGOs engaged in MSME development also joined the training.