International cooperation with expansive opportunity go hand in hand according to USEC Ricardo Jalad, "It provides a platform for countries to share their capacities, resources, and expertise towards effective and efficient management of disaster risks and losses." He points out that the Philippines is an active member of the ASEAN Committee on Disaster Management (ACDM) as guided by the ASEAN Agreement on Disaster Management and Emergency Response (AADMER) and its Work Program 2021-2025: "The Philippines is also a contributor to the ASEAN Coordinating Centre for Humanitarian Assistance on Disaster Management (AHA Centre) in its effort to support the building of a resilient region with the capacity to prevent, mitigate, respond, and build back better against disasters."
USEC Jalad explains that OCD serves as the executive arm and Secretariat of the National Disaster Risk Reduction and Management Council (NDRRMC) of the Philippines – "Its primary mission is to administer a comprehensive national civil defense and DRRM program by providing leadership in the continuous development of systematic approaches and measures to reduce vulnerabilities and to manage the consequences of disasters." The council has recently developed the National DRRM Framework and Plan 2020-2030 in its effort to have national programs and actions that are locally grounded and contextualized as well as globally aligned and responsive.
Strategies for enhanced resilience entail a whole-of-nation approach concludes the USEC, "Successful mainstreaming of DRRM into development planning practices and implementation warrants the strong partnership and collaboration at all levels of governance. The government together with non-government entities, civil society organizations (CSOs), the private sector, the academe, and development partners mobilize support and resources before, during, and after disasters for resilience building and humanitarian action."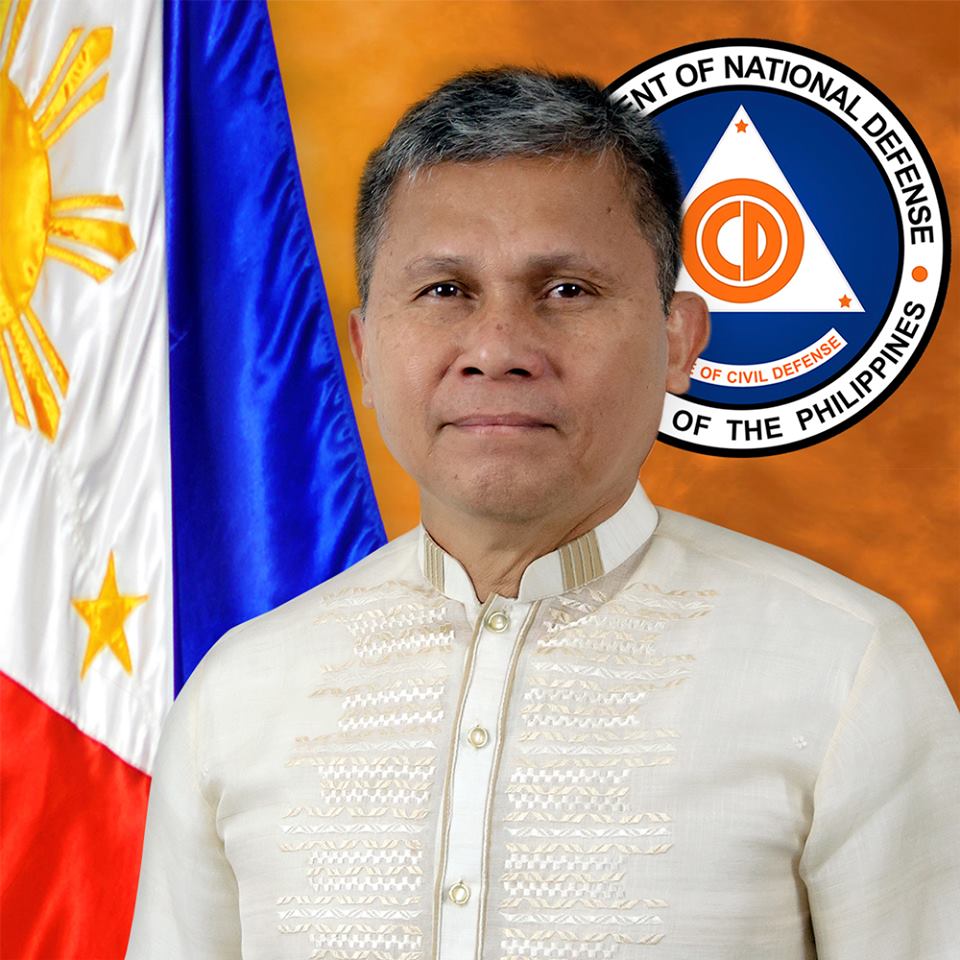 Standardization is a necessary step to support the implementation of DRRM initiatives in the country according to USEC Jalad, "The institutionalization of a multi-stakeholder approach in the Philippine DRRM system serves as a catalyst for inclusive and effective praxis wherein all stakeholders are well represented." Also known as the whole-of-society approach, it instills a sense of ownership among the different sectors of our society. Since development and DRRM are a shared responsibility, the government needs buy-in and cooperation from everyone.
"PHILPREP helps improve the DRRM coordination and cooperation in the country and strengthens partnerships and linkages through the development of information resources and conduct of studies and training sessions," states USEC Jalad. It also implements development interventions related to capacity building, humanitarian coordination, and knowledge sharing among relevant DRRM stakeholders. In addition, he notes the alignment of PHILPREP's work with the institutional objectives of its member organizations. USEC Jalad advocates the notion that humanitarian action should be as 'local as possible, as international as necessary'. He asserts the importance of this view and how it will lead to a more prepared Philippines, "Resilience building is a national responsibility and it needs to be anchored on community empowerment, responsive governance, and mutually reinforcing partnerships. Through international cooperation, the Philippines could extend support to and receive assistance from other countries in times of disasters."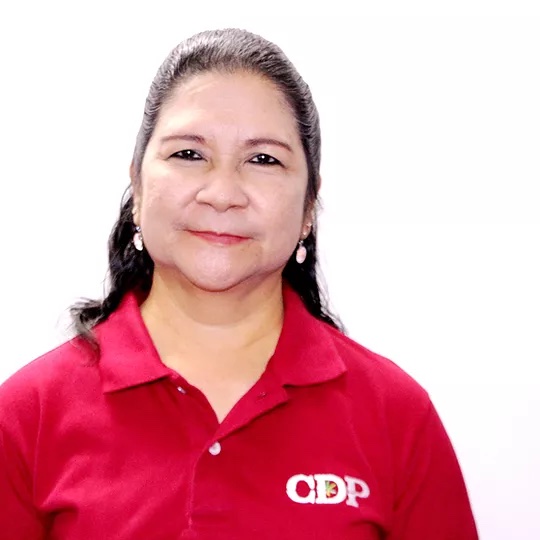 Ms. Loreine Dela Cruz links international cooperation to the fact that many disasters are transnational, "No country should work in isolation, especially on disaster risk reduction and management (DRRM)." She contends that it is incumbent for countries to help their neighbors and it starts with each country initiating these actions, "The world is a global village and the Philippines has a vital role to play in it." Complex emergencies highlight the need for international cooperation and the greater need to extend support to developing countries. In the context of this pandemic, COVID-19 vaccine programs should be expanded to guarantee that all countries are inoculated. Ms. Dela Cruz correlated such health interventions to all humanitarian stakeholders who remain committed to the implementation of the Agenda for Humanity, an outcome of the 2016 World Humanitarian Summit. She believes that a dialogue is the first step, "There should be deeper conversations among local actors and with international organizations on how to move the localization forward and shifting the power to national and local actors towards strengthening the leadership in humanitarian action and development." The efforts of regional and global platforms must serve to complement and supplement national resources and local actions, amplifying their strengths and building further their capacities.
Ms. Dela Cruz reports that CDP remains true as a grassroots organization. "We continue to work towards the achievement of sustainable, safe, and disaster-resilient. This goal will be accomplished when we have imparted these qualities in every community and vulnerable sector in the Philippines." The center has developed a new strategic plan with a timeframe from 2021 to 2023 to adapt to the changing context of humanitarian action. 
CDP recognizes the importance of strengthening the agency of local populations and supporting the use of community assets and their agency so that they become empowered to navigate their own path to development. DRRM should be everybody's concern, business, and agenda according to the director, "Each one of us has a role to play. Individuals, families, communities, organizations, and networks have a lot to offer to each other. Collaborating and working together means less dependence on the government, which cannot and should not do everything on its own. In fact, local actors on the ground serve as first responders when disasters happen."

Civil society organizations (CSOs) complement public resources with community assets and domestic resources that focus on sectors, themes, and geographic areas needing assistance the most. They respond to the various concerns of affected populations in a holistic manner. Since CSOs are embedded in communities, they are attuned to the specific context and needs of their members. Working with and in support of the government, CSOs share their knowledge, skills, and resources with community members to empower them as key actors for their localities.
Ms. Dela Cruz expounds on the development interventions that CDP implements, "The center focuses on capacity development interventions. For example, we provide mental health and psychosocial support services (MHPSS) to populations affected by disasters." As CDP engages in the multiplier effect through the training of trainers (ToT). It conducts ToT sessions to proliferate its efforts directed at reducing the vulnerabilities and increasing the local capacities of communities. The same holds for community-based DRRM training.
The director commends the APP for prioritizing and advancing the localization agenda: "Actions need to be taken to ensure the quality and depth of localization not only in the Philippines but also in other APP countries." She extends this concept to global progress, "International cooperation is needed in the context of humanitarian work, development, and peace as we are interconnected and interdependent. However, it should not diminish the autonomy of nations and local actors. We must all help those in need, especially the most vulnerable sectors of our society. Our current circumstances affirm the need for unity and looking after each other as one."
Mr. Rene "Butch" Meily observes that emergencies are becoming more complex and they are increasingly exceeding the capacity of individual nations, "We cannot effectively resolve certain challenges locally. International cooperation plays an important role in ensuring national and local development." He adds that crises such as the COVID-19 pandemic cuts across geographic boundaries. Therefore, it is important for the Philippines to engage in bilateral and multilateral platforms. The president highlights PDRF's engagement with the APP and the Connecting Business Initiative (CBi) as a notable private sector initiative, "We must look beyond the Philippines as a recipient of aid. Receiving assistance from other countries and assisting other countries and sectors in need is equally important."
The private sector has gone beyond acting when a catastrophe occurs. Mr. Meily emphasizes the contributions of the sector in disaster preparedness and mitigation. He also notes the valuable work done in supporting communities to better absorb shocks and recover from the impacts of disasters. Mr. Meily pinpoints how PDRF stands out, "The foundation is committed to strengthening the capacities of local businesses and communities towards attaining a disaster-resilient Philippines." PDRF has accomplished a more unified private sector by "bringing together companies that compete commercially" into a single platform for resilience building against disasters of natural and human-induced causes.

Mr. Meily asserts that humanitarian action should leave no one behind. It is a transformative promise of the 2030 Agenda for Sustainable Development and its Sustainable Development Goals (SDGs). Hence, local action must be inclusive in nature. He stresses the need for meaningful collaboration, "Having a multi-stakeholder approach promotes complementation of resources between the government and non-state actors." He aptly points out that the private sector brings a lot to the table. Aside from financial and non-financial resources channeled to various localities, the private sector also brings in innovative products, services, and practices.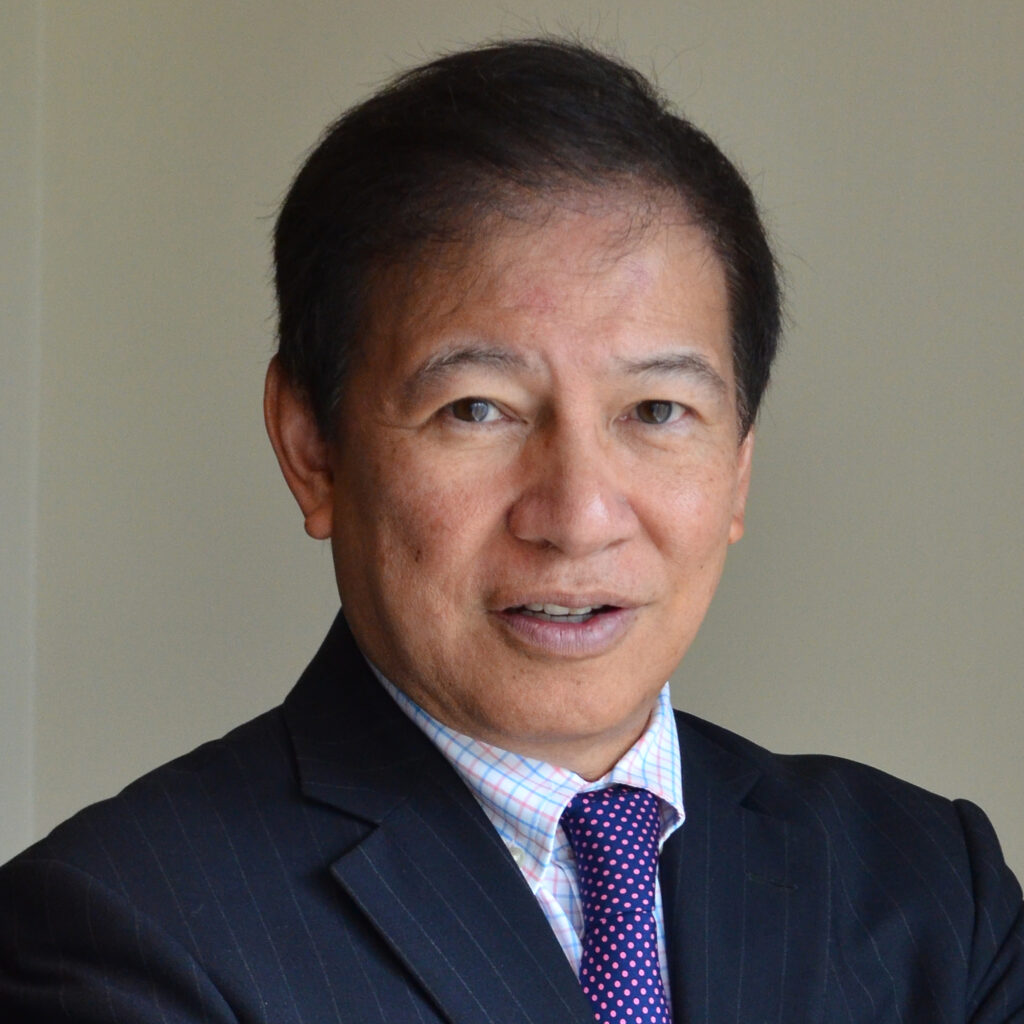 The president affirms innovation as key in effectively addressing societal problems, "It is imperative to find sustainable solutions to various DRRM concerns. The private sector invests heavily in science and technology as well as in research and development." Mr. Meily notes that in the Philippines, the private sector invests in innovations related to the provision of potable water and solar panels for power.
PDRF provides support to its member companies and the communities they serve. It offers a wide array of training courses and now has an online platform called iADAPT, which serves individuals and families as well as micro, small, and medium enterprises (MSMEs). It also runs an emergency operations center (EOC) that provides regular advisories on hazards and updates on the COVID-19 pandemic to the Philippines and 12 other countries. PDRF partners with local governments (LGUs) to complement the foundation's internal resources in implementing development programs in various localities. 
PHILPREP is connecting all responders and stakeholders according to the president, "The partnership provides an avenue for PDRF to work with the government and the civil society on DRRM." In relation to international cooperation, it also affords local actors a platform to collaborate with their counterparts in other countries. Mr. Meily views development milestones as a culmination of every small action through the context of the business environment, "When it comes to disasters, we are all better off when microenterprises, daily wage workers, and local populations are able to work and recover. As we face and respond to multiple crises, we must not give up. Rather, we should maintain our guard and build our resilience."
Moving Forward
PHILPREP illustrates the synergy that is pertinent in enhancing DRRM in the country. Its representatives work together to support resilience-building efforts for local communities and vulnerable populations. The national partnership regularly conducts online forums, webinars, and training events for its target audiences. It also produces knowledge products, manuals, and tools to supplement these sessions and improve proficiency regarding DRRM. Moreover, PHILPREP implements activities towards institutional capacity development of its networks. Its member organizations collaborate in conducting development interventions aimed at supporting government efforts to achieve the national aspiration for safer, disaster-resilient, and climate change-adaptive communities.
The word bayanihan in the local context means working together as a community to achieve a common goal. It exemplifies a fundamental aspect of the Filipino culture of helping one another. The ideology commemorates IDDRR 2021- demonstrating that unification for a better world is universal. A unanimous vision starts with individual participation. The Philippines should invest in further strengthening local capacities and mobilizing internal resources to support local communities and vulnerable populations in preparing for, responding to, and recovering from disasters. This path to national resilience will lead to the spirit of bayanihan thriving even beyond the Philippines. A two-way support system is a foundation for stronger global avenues for mitigating and overcoming disaster impacts.