Safer hospitals with HICS
A Hospital Incident Command System (HICS) training was organized for doctors, nurses and other hospital staff of the Ruma Upazila Health Complex, in Bandarban district of Bangladesh from 5-7 June. This training was organized in collaboration with the Directorate General of Health Services (DGHS) and Civil Surgeon Office, under the Strengthening Emergency Response in Bangladesh (SERB) program with 23 medical and non-medical staff from the Health complex.
HICS training is a blend of practical and theoretical sessions on different components of managing a hospital during disasters. It provides a comprehensive understanding of the response system to hospitals with all-hazards emergency planning and response efforts.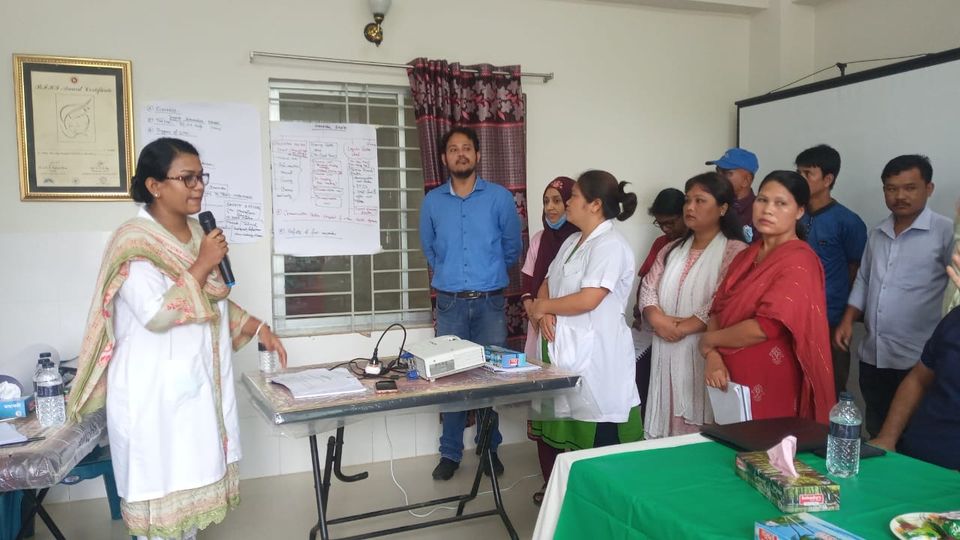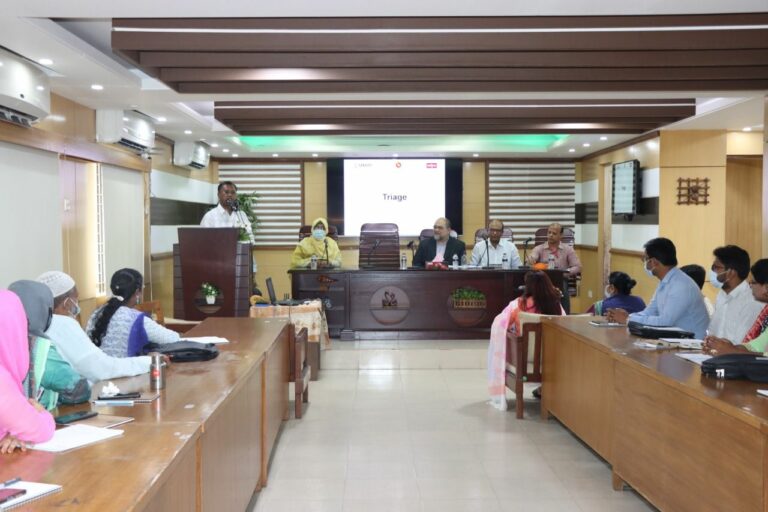 Similarly, to strengthen the medical force in Nepal, PEER collaborated with the Ministry of Health and Population (MoHP) for organizing a HOPE training from 16-19 June. 22 doctors, nurses and other hospital staff from six hospitals of Lalitpur, Kathmandu Valley and districts, participated in the training organized in Godavari, Lalitpur.
HOPE prepares the hospital staff to develop and implement response plans during crises. It is developed to strengthen the capacity of medical professionals involved in day-to-day operations.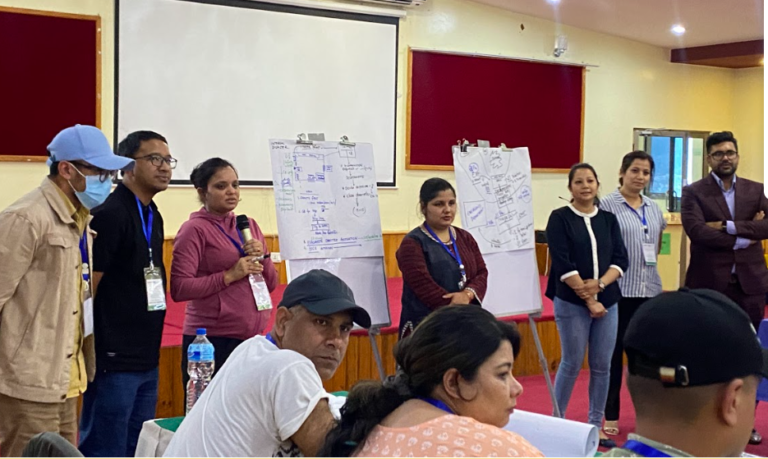 Community in Action
With support from PEER, Bangladesh and Nepal organized another set of training to strengthen their community volunteers. 
Developing community instructors in Bangladesh 
The Bangladesh Fire Safety and Civil Defence FSCD conducted CADRE instructors' training under the PEER program,  from 11-18 June to enhance the capacity of community volunteers in disaster response. 24 volunteers from the FSCD and Bangladesh Scouts took part in the training to gain basic knowledge on how to rescue and treat victims of casualties. 
Developing an adequate number of instructors would ensure the availability of trainers during emergencies. These instructors will further coach a force of responders and act as advocates of disaster preparedness to help integrate PEER courses into the countries' response systems.
Community response for resilient Nepal
Under the PEER program, the Nepal Red Crescent Society conducted CADRE training from 14-17 June. 25 volunteers from Ratnanagar, Khairahani, Kalika and Rapti Municipality; and Red Cross Society took part in the training to polish their skills in disaster response. 
CADRE training is designed to train community volunteers with the basic skills to safely respond to emergencies. The curriculum covers sessions on first aid, basic search and rescue, triage and water rescue, giving an exhaustive view of disaster risks to the participants. It is a step that brings local communities together, harnessing their support in DRR.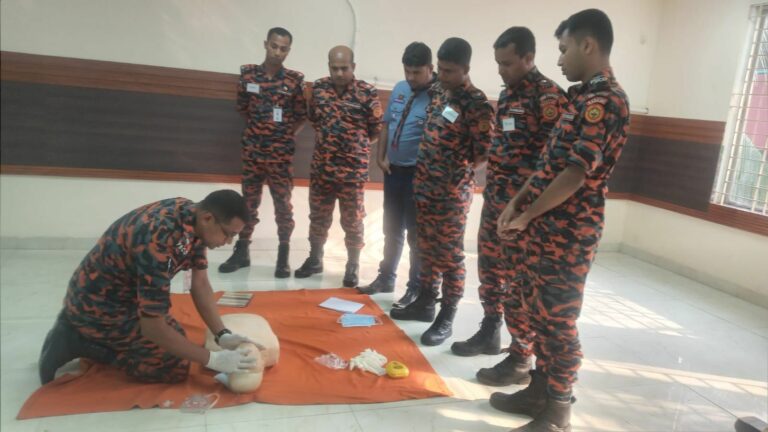 Twenty Year Strong: PEER and First Responders
PEER takes forward the long-standing affiliation with the National Disaster Response Force (NDRF) by conducting training for its first responders. It has been associated with the response force since 1998 and has laid a strong foundation in building the capacity of its officers. Under the PEER program, NDRF organized MFR and CSSR training with 26 officers from the organization, from 8-21 June and 23 June – 1 July respectively.
MFR training equipped the participants to assess and treat the victims during disasters. The training was conducted through theoretical and practical simulations on CPR, Foreign Body Airway Obstruction (FBAO), and different kinds of injuries and illnesses, giving an overview of managing patients on disaster sites.
CSSR strengthened the search and rescue capacity of the frontliners. It demonstrated the use of different tools and equipment during disasters, giving them a real-life experience. The training also covered sessions on rescue, triage and search techniques, including INSARAG marking guidelines.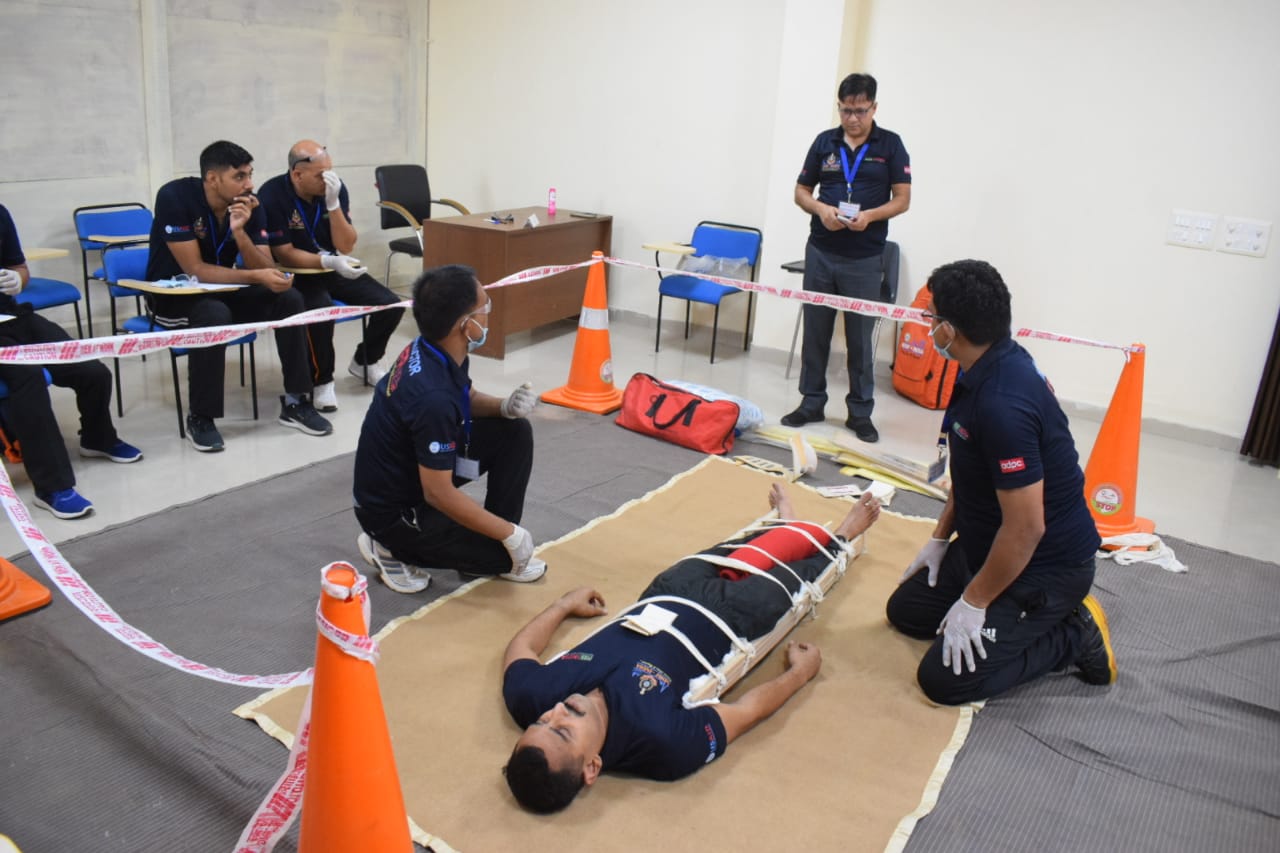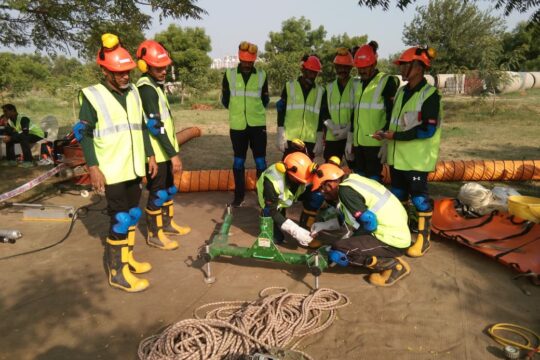 These catalytic training with PEER partners contribute to PEER's goal of integrating emergency management courses in institutional plans, and budgets and creating a community of prepared professionals for a resilient future.