Climate change and the evolving dynamics and frequencies of disaster are forcing communities and countries to constantly change their approaches. The COVID-19 pandemic has been a greater indication that preparedness and response strategies need to reach the grassroots. Inclusivity, connectedness, and resilience need to be the fabric of community development. Program for Enhancement of Emergency Response (PEER) South Asia aspires to develop the capacities of communities with the understanding that capacity and knowledge start empowerment from the individual to the regional level. 
World Environment Day 2022 focuses on drawing global attention to the need to make innovative changes for a sustainable future. This year's theme is  "collective, transformative action on a global scale to celebrate, protect and restore our planet", encouraging everyone, everywhere, to live sustainably and take action on the climate crisis. The event seeks to put agreements into action which align with PEER's goal of developing sustainable and disaster-resilient nations.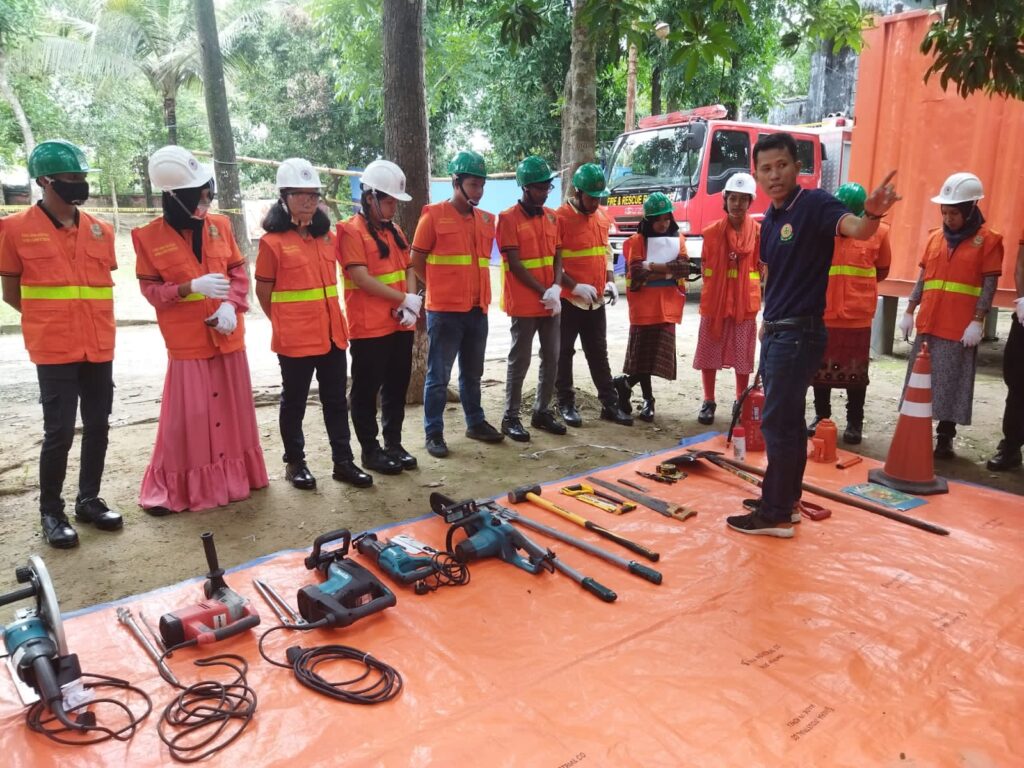 Throughout two decades of implementation, PEER has been significantly contributing to enhancing disaster preparedness through training and it is at the crossroads to support countries in strengthening their institutionalization in organizational policies, programs, plans, and budgets. To achieve this PEER advocates for policy reforms, enabling countries to implement an effective disaster risk management plan in their institutional budgets and plans. Embedding PEER components aims at empowering the countries in developing a self-supported mechanism to mitigate the risk of disasters. As part of the program strategy, activities will be integrated into existing regional and national DRR strategies to encourage sustainability and ensure leverage support from other partners and programs using their own resources. 
Institutionalization has been one of the key pillars of PEER. Strengthening the institutionalization of the program's trainings will ensure that the objectives and curriculum are embedded into organizational policies, programs, plans, and budgets. Additionally, this initiative coupled with the integration of PEER into the national and sectoral planning process supported by the national budgets establishes the sustainability and the potential to scale up and scale out PEER across South Asia. PEER seeks to complement the existing activities by integrating programmatic knowledge into existing regional and national strategies. The approach promotes the need to leverage support from other partners and programs using its own resources. Essentially, this catalyzed development with networking for stronger collaboration.
The Asian Disaster Preparedness Center (ADPC) focuses its effort on actively engaging and supporting national and regional partners to develop capacities and systems that will strengthen the institutionalization process of PEER in their current and future programs. The organization facilitates the mainstreaming of disaster risk reduction and climate change adaptation into national development policies as a key component of its 2020 strategy. ADPC strongly advocates integrating PEER into existing regional and national DRR platforms and strategies and will strengthen the institutionalization of PEER as the major commitment of governments and other non-government partners. This supports the overall goal of PEER which is to reduce the disaster impacts on at-risk communities through effective institutionalization and sustainability of PEER in South Asia. Establishing linkages between PEER institutionalization, global DRR, and development frameworks such as SFDRR, Grand Bargain, Localization Agenda, the Paris Agreement, and SDGs will reinforce its relevance in the countries. Unified affiliations toward disaster resilience become everyone's priority. 
Programs and interventions are the predecessors to systems and policies that instill change into the fabric of national and regional approaches to disaster response. 
Progressing Protocols at the National Level – Highlights from PEER Countries 
Sri Lanka
Integration of HOPE in the National Strategic Framework for Health Sector Emergency Preparedness 2022-2025 in Sri Lanka. The PEER Program supported MOH in developing the strategic framework and has integrated HOPE as one of the capacity-building to operationalize the framework. 
Pakistan
Mass Casualty Management Guideline in Pakistan. The guideline will look at the management of mass casualties in the pre-hospital and hospital phases in which the key operational concepts and principles taught in PEER courses can be reinforced. The courses will be a platform to train responders on the operationalization of the guideline for field responders and hospitals.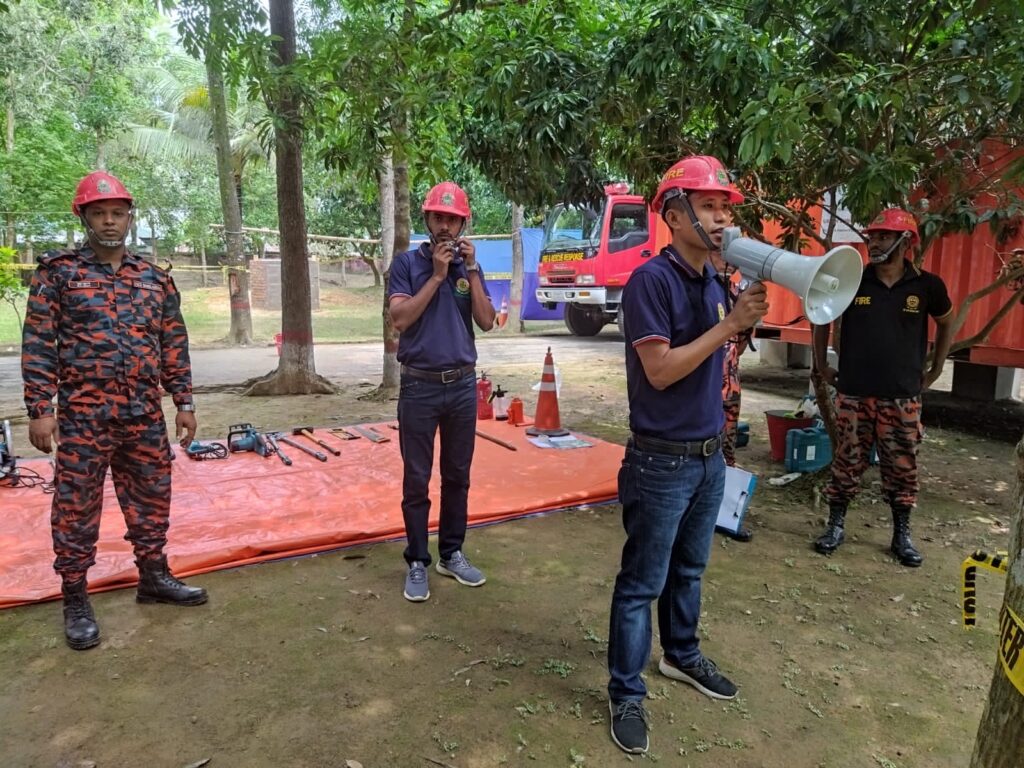 Punjab Emergency Services Department (PESD), Pakistan has already integrated MFR, CSSR, and CADRE into the annual training schedule. PESD has also obtained accreditation for these courses. Pakistan Red Crescent Society (PRCS) has also developed a roadmap to adopt CADRE into its policies, budgets, and plans. For integrating the HOPE curriculum, consultations are organized with medical universities and colleges to accredit HOPE in the country. 

PEER has also been included in the annual budget of the National Health Emergency Preparedness and Response Network (NHPHERN) and PESD. Further steps to include PEER in the annual budget of partners areas are also underway.
Bangladesh
Hospital Disaster Safety Assessment Guideline and Hospital Emergency Response Planning Guideline in Bangladesh. The guideline will be considered as a national guideline by MOH that supports enhancing hospitals to practice safety assessment and have a standard planning process to develop hospital response plans which is promoted in the HOPE Course.

Guideline for Preparing Contingency and Multi-hazards Emergency Operational Plan has been instilled to contribute to Multi-hazards vulnerabilities in Flood, Cyclone, and Landslide prone zone of Bangladesh
Guideline for Minimum Standards in Humanitarian Assistance has also been integrated, to contribute to the Department of Disaster Management (DDM), Ministry of Disaster Management and Relief (MoDMR), and Humanitarian Agencies for maintaining updated minimum Standards in Humanitarian assistance.
The operational guideline of the Emergency Operation Center (EOC) at the District level has been implemented. This guideline will strengthen the coordination mechanism of EOC at the district to the national level
Nepal 
PEER Nepal is in the progress to integrate PEER courses into its emergency response program, budgets, and plans. Ongoing consultations at the national and sub-national levels will help develop a national strategy to institutionalize PEER components and policies across the nation. Nepal Army, Nepal Police, and Armed Police Force have already integrated  CSSR and MFR courses into their regular training programs. Likewise, the Institute of Medicine, Nepal, and Nepal Red Cross Societies have been organizing HOPE and CADRE trainings within their organizations respectively.   

Gujarat Institute of Disaster Management (GIDM) has integrated the HOPE curriculum as part of its regular training program. It is also considering adapting the course across the state of Gujarat because there are sufficient HOPE instructors to orchestrate HOPE training independently.